COLLATERAL PAY PARTNERS WITH POLYGON
This is the seventh of the Collateral updates, eight major announcements in just two weeks.

So far, these unprecedented updates have seen Collateral announce that Payments expert Suresh Vaghjiani, has joined the team. That the Collateral Pay Debit Card, will be the go-to-market payment solution. There was an exclusive launch of the new governance token $COLLG, to the community, with the token then going live on Uniswap. Pre-registration for the Collateral Pay Debit Card was then opened, exclusively to $COLLG holders. And Collateral announced that staking pools to earn $COLLG be open on Monday 19th July.
Collateral Pay is delighted to announce a partnership with Polygon, who has backed and will build the network. The speed at which the Collateral Pay progress on product development is moving has been really pleasing to see, and this partnership will complement that objective to go-to-market sooner.

Security is the number one priority for Collateral Pay. Polygon, previously known as MATIC network, is an interchain scalability solution that gives an infrastructure for creating blockchain networks that can interface with each other. Polygon brings adaptability and scalability of alt chains along with Ethereum's security, liquidity, and interoperability.

The Ethereum-centric strategy offers several significant advantages over competing systems. Polygon benefits from Ethereum's general network effect of DApps and adoption, while also being "inherently more secure" due to Ethereum being the larger and more battle-tested blockchain. Polygon is also more open and powerful, primarily in terms of architecture types it can support. The platform can incorporate any Ethereum scalability solution, while also adopting Ethereum's ethos of open innovation.
ABOUT COLLATERAL
COLLATERAL is the next-generation payment gateway built on Polkadot and accessed through an interoperable crypto wallet, granting access to spending power by using crypto as collateral at the point of sale. The platform allows users to pay instantly by using crypto as collateral, giving its global user base access to funds and the ability to pay and spend crypto instantly anytime, anyplace, anywhere. Please make sure you follow us on the official channels below: Thanks for joining us at Collateral! Twitter: @CollateralDefi Telegram: @CollateralDefi Medium: @CollateralDefi Contact Website: www.collateralpay.com
ABOUT POLYGON
Polygon is the first well-structured, easy-to-use platform for Ethereum scaling and infrastructure development. Its core component is Polygon SDK, a modular, flexible framework that supports building and connecting Secured Chains like Plasma, Optimistic Rollups, zkRollups, Validium, etc, and Standalone Chains like Polygon POS, designed for flexibility and independence. Polygon's scaling solutions have seen widespread adoption with 350+ Dapps, ~128M txns, and ~1M+ unique users.
If you're an Ethereum Developer, you're already a Polygon developer! Leverage Polygon's fast and secure txns for your Dapp, get started here.
Source : bscdaily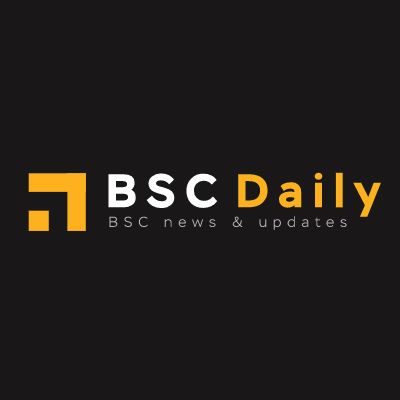 THE OFFICIAL AUTHOR OF THIS POST IS BSCDAILY.COM

BSCDaily.com brings you the latest Binance Smart Chain news, guides & featured projects.