"The most revolutionary crypto racing game on Binance Smart Chain."

Andrew (BSC.News)

Alright, hello everyone and welcome to the AMA with Coinracer ! 

Today we have @TheMrDip @daviscd and @OceanHero joining us

Great to have you all here 🙂

Mr. Dip

Hello, and thank you for having us.

David | Coinracer

Hey! Thanks for having us!

Andrew (BSC.News)

Of course!

So how this will work is, the AMA will consist of two rounds. The first round will be us going through the questions that I had prepared for you before hand. And then the second round will be a community round where I will open up the room to allow questions to come in. The second round is also where we will select the two winners of our giveaway

Sound good?

David | Coinracer

Absolutely

Andrew (BSC.News)

Okay great

So to just start things off
1. Please introduce yourself and the team behind Coinracer.
Mark | Coinracer Crew

Hi thanks for having us, my name is Mark Voronov and I am the cofounder of coinracer.

Mr. Dip

I am Anthony, AKA "Mr. Dip." I was introduced to @daviscd and @OceanHero by our community manager, @lilnatnat. I was brought on originally as the head of marketing and public relations, and was recently promoted to COO. 🙂

Andrew (BSC.News)

Congrats!

David | Coinracer

Hey! Im David, co-founder & developer for Coinracer. Our team consists of people who love their craft and are committed to their passion

Mr. Dip

Ty.

Andrew (BSC.News)

Well awesome! Sounds like you guys have a great team so let's talk about the project itself
2. What is Coinracer?
David | Coinracer

Coinracer is a low-poly-style blockchain-powered multiplayer racing game. CSP or CoinracerSmartPool system controls the prize pool redistribution between winners of the race.

Coinracer runs on WebGL with the back-end connected to web3.js API to send transactions to smart contracts and back. Players can play in tournaments now, earn rewards and in December compete between each other.

Coinracer is also the first P2E game with sustainable tokenomics and a sustainable in-game economy built in, and the first interactive multiplayer P2E game where you control you results – not probability.

Andrew (BSC.News)

Okay fantastic!

So a hot topic lately has been the barrier to access within Gamefi platforms

So with that
3. What do you need to get started on Coinracer?
Mark | Coinracer Crew

To start with Coinracer all you need is our native CRACE token. With CRACE you will be able to participate in tournaments and compete againts other players for the awards.

David | Coinracer

We really thought this through and we dont have a high-entry barrier like many other P2E games

Mr. Dip

And our sustainable tokenomics structure (with a fixed supply) allows us to assure we prevent inflation while continuing to assure entry is accessible to investors of all capacities.

Andrew (BSC.News)

Oh wait, so you don't need the NFT racecar to get started?

Are those purely for aesthetic purposes?

Mr. Dip

For the upcoming multiplayer PVP mode, NFTs will be a prerequisite.

However, for our ongoing tournaments, no NFT is needed. 🙂

Andrew (BSC.News)

Okay, gotcha

David | Coinracer

Our second tournament is actually going on right now and the prize pool is 5000 USD

Andrew (BSC.News)

Oh nice! I need to go check that out

So regarding the NFTs
4. When is the mint date? Are there different rarities?
Mr. Dip

The minting event begins on the 24th of November, and we have some exciting news for our early investors and loyal community members. As for rarities, there will be a specific number of each model available in the minting process – so some will definitely be rarer than others. 😉

The rarest models will be our whitelist exclusives: Nightcrawler and the Coinracer GT. We will reveal more information on the rarities of each model closer to the mint date. So be sure to stay active in our community to remain up-to-date on all of the news!

Andrew (BSC.News)

Oh very cool!
5. Aside from being able to participate in races, what other use cases does $CRACE have?
David | Coinracer

CRACE is the gas and energy in our in-game economy, you can buy & sell cars, stake it already this month, and earn it in multiplayer or tournaments. It powers the whole economy. CRACE has 100 000 000 supply and the transaction tax is 0%(!). Also we have been listed on CoinMarketCap and Coingecko. Aside form racing use case, CRACE can be staked this month and used in our marketplace.

Andrew (BSC.News)

Okay nice! Thanks for that clarification
6. What is the gameplay like? Could you show us an example?
Mark | Coinracer Crew

I will share gameplay of our new map that we rolled out recently

Also screenshot of our main menu
Andrew (BSC.News)

Oh nice!

Yeah this looks super cool!
7. What does it mean to be "fair play"?
David | Coinracer

Fair play means that there are no uncontrollable factors in our game. Winning rate is directly dependant on your skill. NFTs dont have any advantage inside our races, only cosmetic appeal.

Mr. Dip

And with how we're managing our supply vs. demand, the collectability of these NFTs is going to be interesting! 😉

Andrew (BSC.News)

Oh yeah I definitely think that's really important especially now with so many platforms giving advantages to players with rare NFTs

Mr. Dip

We've worked hard to prevent the "pay-to-win" culture of so many other projects.

Andrew (BSC.News)

Yeah I see!
8. Do you have any plans on onboarding videogame players worldwide onto your platform? If yes how so? If not, what is stopping you?
Mr. Dip

Given the nature of our project, we have so many directions that both development and marketing can extend. We entirely intend to continue our approach into the gaming space. From your regular at-home users to professional eSports competitors, we have so much overlap in utilities and markets. Our strategies definitely include a variety of means to capitalize on these opportunities.

We intend to change the landscape of crypto P2E gaming and truly bridge the game between investing and gaming. This is going to change many lives around the World!

Andrew (BSC.News)

Fantastic

And this is especially important going forward as I personally believe that GameFi is going to take over

So glad to see you guys already have that goal in mind

Last but not least
9. Any exciting news you would like to announce here today?
Mr. Dip

It is funny you ask this, we just shared a weekly update of "what to be excited for" in our channel. It outlines some of the great things we have coming up in the next few days and weeks. I'll share it here as well:

• The launch of a massive social media promotional campaign, including over 30 crypto influencers, our ambassador team, and BSC News, Refinable, and more.

• The launch of an advertising campaign across DexTools, PooCoin, Refinable, and more.

• Content creation and shout-outs from our ambassador team.

• New influencers joining our ambassador team.

• Listings on multiple NFT drop platforms.

• Continued listing exposure on platforms like TrustWallet, DappRadar, PooCoin, and more.

• Additional collaborations with major projects on the BSC and other blockchains.

• More AMAs in our community, other trading communities, and live with our ambassadors.

• $CRACE staking for passive rewards.

• The first-ever crypto-sponsored competitor in a professional race.

• Some AMAZING community engagement events.

• And, of course, the release of the multiplayer P2E beta!

These are in no particular order, and just the tip of the iceberg. November and December are going to be amazing months! We're very thankful for all of our #CoinracerFamily and excited to take you all to the moon!

We're busy planning so much, sorry for the lengthy list. 😛

Andrew (BSC.News)

No no! It's definitely some exciting stuff!

Would you be able to provide us with social media links so that our community could follow?

Mr. Dip

Absolutely, just one second. 🙂

Mark | Coinracer Crew 

Here you go! 🙂

Mr. Dip

And we recently started up an Instagram as well, where we will be sharing our content with the World:

Andrew (BSC.News)

Awesome! If you haven't already make sure to go and check out Coinracer everyone! Super exciting project that you don't want to miss out on :)This is a paid Ask Me Anything (AMA), BSC.News does not endorse and is not responsible for or liable for any content, accuracy, quality, advertising, products, or other materials on this page. The project team has purchased this advertisement AMA for $2000 Readers should do their own research before taking any actions related to the company. BSC.News is not responsible, directly or indirectly, for any damage or loss caused or alleged to be caused by or in connection with the use of or reliance on any content, goods, or services mentioned in the AMA.
Source : bsc.news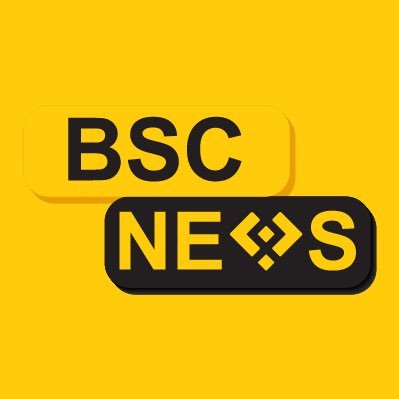 Founded in 2020, BSCNews is the leading media platform covering decentralized finance (DeFi) on the Binance Smart Chain (BSC). We cover a wide range of blockchain news revolving mainly around the DeFi sector of the crypto markets. BSCNews aims to inform, educate and share information with the global investment community through our website, social media, newsletters, podcasts, research, and live ask me anything (AMA). Our content reaches hundreds of thousands of global investors who are active in the BSC DeFi space.
BSC NEWS is a private news network. All posts posted by this user belong 100% to bsc.news All rights are reserved to BSC NEWS for more information about BSC NEWS contact BSC NEWS HERE.