Clout.art will launch version 1.0 of its innovative NFT minting platform for content creators on Polygon.

Clout.art enables content creators to burn their social media posts and mint them as NFTs. They can reach back to pivotal moments in their digital persona's past, breathing new life into them and creating desirable digital collectibles for their fans. Additionally, collectors can stake their PROPS, Clout.art's native utility token, in staking pools dedicated to their favorite creators and share in the success of new NFT creations.

Clout.art will serve as an onramp for social media influencers to the world of blockchain and NFTs. Given that this will be the first on-chain experience for many of them, the ecosystem must be fast and easy to use.

Polygon's low gas environment and fast transaction speeds will be vital to ensure they deliver the user experience necessary for Clout.art's success. Polygon's full-stack scaling capability will help ensure Clout.art can grow as it reaches planned targets for hundreds of thousands of creators and more.

Jure Zih, Founder of Clout.art,

"Polygon is the perfect platform for Clout.art. It's fast, speaks Solidity, and it will scale. The support from the team at Polygon has been second to none, and we were especially thrilled to qualify for a development grant which has helped optimize the rollout process."

Arjun Kalsi, VP Growth at Polygon,

"Clout.art is a great example of a product built not only for crypto communities but larger audiences, where scale and performance of underlying tech can make a difference. NFTs are an important part of the Polygon ecosystem and we're really excited to be exploring this space together with Jure and his team."

Clout.art will launch the first version of its NFT minting platform and marketplace at the end of July. The platform will launch ahead of the token generation event for PROPS to ensure the market experiences the full capabilities of Clout.art before the PROPS token's initial IDO offering later in Q3.

Interested in joining their waitlist?Apply as a creator and be among the first to mint social media NFTs on Polygon.Click here to apply
ABOUT POLYGON
Polygon is the first well-structured, easy-to-use platform for Ethereum scaling and infrastructure development. Its core component is Polygon SDK, a modular, flexible framework that supports building and connecting Secured Chains like Plasma, Optimistic Rollups, zkRollups, Validium, etc, and Standalone Chains like Polygon POS, designed for flexibility and independence. Polygon's scaling solutions have seen widespread adoption with 450+ Dapps, ~350M txns, and ~13.5M+ unique users.

If you're an Ethereum Developer, you're already a Polygon developer! Leverage Polygon's fast and secure txns for your Dapp, get started here.

Website | Twitter | Ecosystem Twitter | Studios Twitter | Reddit | Telegram
ABOUT CLOUT.ART
Clout.art powers the creator economy of the future by turning the most valuable content, such as your most successful Instagram posts, into unique NFTs. As a microservice, a marketplace, and a staking platform for NFTs minted from social media content, Clout.art is where creators and fans come together to create, grow or exchange social capital through the $PROPS token.
Source : bscdaily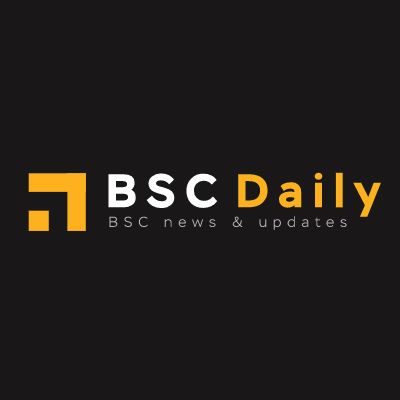 THE OFFICIAL AUTHOR OF THIS POST IS BSCDAILY.COM

BSCDaily.com brings you the latest Binance Smart Chain news, guides & featured projects.