Chord is a decentralized network for musicians where anyone can turn their songs and performances or any kind of music into unique NFTs and freely commercialize them without intermediaries. ,

All questions answered by Vocals and Drums

Lola (AMA HOST): Can I have Chord Team member say hi?

Vocals: Hiiii

Drums: hey guuuuyzzzzz

Lola (AMA HOST): Hi. Welcome.

Glad to have you here Vocals

Vocals: Happy to be here

Thanks for having us 🙂

Lola (AMA HOST): I'm glad to ☺️

Drums: lets go guys!!!

Lola (AMA HOST): How're you both doing today?

Vocals: Excellent! 

Lola (AMA HOST): Perf.

Drums: its our first AMA btw and we have selected you as we really love your community here!

Lola (AMA HOST): Great. Thanks for your patronage. Haha

Q1. Can you give us a general introduction of you and Chord? Could you tell us your role in the project and briefly introduce Chord?

Vocals: Sure

Ok, the main idea behind CHORD is super simple

Chord is a decentralized network for musicians where anyone can turn their songs and performances or any kind of music into unique NFTs and freely commercialize them without intermediaries.

But at the same time, music fans all over the world can enjoy and invest in authenticated music clips and creations while helping tokenize the music industry.

Therefore, CHORD is the first truly decentralized global ecosystem connecting musicians, fans & industry players.

Lola (AMA HOST): Please type done when you're through answering a question

Vocals: So the core feature about CHORD is the NFT Tokenization Platform & Music Marketplace

Artists can turn any recording by video or audio of a cover or original song into an NFT and sell it on Chord's marketplace. They can authenticate their creations and turn them into unique digital pieces by certifying it on the blockchain.

At the same time, music fans will have access to hundreds of exclusive clips and original songs which they can either collect, trade, show off or keep for themselves to enjoy.

This is pretty much the description we have on our webpage, but I think it's super straight forward!

Lola (AMA HOST): Wow! Sincerely I impressed. To come up with something like this is really a great one.

Yes it is. And I love it.

Vocals: Thanks!

We are super motivated

Lola (AMA HOST): Could you tell us your role in the project? @ChordVocals @crypto_bj

Vocal: We really think that we can make a difference

Drums: let me also say about other team members who are very important part of the whole Chord mechanism

Lola (AMA HOST): No problem

Drums: We are currently 11 core team members, but of course we will eventually have to grow as the project gets bigger and bigger.

We are 3 Managers. One of us is an expert in the music & entertainment industry, another one marketing & design, and third of us is a tech guy!

Plus we have 

6 Software devs & DLT experts.

2 Designers

This is our full time team working really 15-18 hours per day to launch our marketplace in the next month!

And of course our Mods and our amazing Community, who should be the most important team member of all. ❤️

Lola (AMA HOST): 😊👍

Q2. How many team members do you have working with you? And can you also tell us their roles?

Lola (AMA HOST): This supposed to be the next question. But you've answered it with the other one. I only wanted to know about your roles only.

So we move to the third Question. Hope you're cool with it

Drums: hahaha okok cool. yes sure

Lola (AMA HOST): All right.

Vocals: We can never speak about ourselves alone

Lola (AMA HOST): Haha. I understand. And that's good.

Vocals: Everyone is as important as ourselves

Q3. Can you tell us about how one can turn videos and music to NFT on your platform?

Vocals: Since the beginning we had in mind that the process has to be as simple as possible. Musicians just need to create an account (or login if you already have one), upload the creation they wish to turn into an NFT, set the parameters they want and publish it into their storefront. This NFT can be an audio (such a song or a sound that you have created), a video (for instance, a cool recording of a live show), or an image (our core is not visual art per se, but we really dig the idea of Cover Arts and Fan Arts).

The artists can set a fixed price or a bid. They can also decide on the number of unique digital pieces that will be minted. The fewer, the more exclusive they'll be of course! Write a title, a description, and you're good to go.

A couple of good things that our platform will do is show the complete history of each NFT. Another cool thing is that buyers of these music NFTs can also turn into creators and have their own storefront, so that a secondary market will also live on our platform.

Q4. What inspired you to come up with such project? Cos it's really the first ever Music and videos NFT I've come across in the crypto world.

Vocals: You know I like the inspirational, visionary and strategy part of it haha

Lola (AMA HOST): Haha

Vocals: Well, it's a mix of a various things. Of course we are super music lovers. And we have worked with the music industry in the past. We strongly believe that creativity lives everywhere, and that there is amazing hidden talent in the world. But our love for music had to become a business. We've been in the crypto space since 2017, we trust that decentralisation is changing the world and that blockchain technologies are definitely here to stay, no matter what some people still think. We saw a huge opportunity in the music NFT space and we just had to go for it. Luckily for us the initial reception has been amazing and what initially could be considered to be just a dream it's now a reality.

So yeah, music + crypto + biz opportunity.

Lola (AMA HOST): Wow! A dream now become a reality. You can agree with me that a lot of dreams and didn't become a reality..

Great job👍

Drums: absolutely 🙂

Vocals: Gotta be brave and go all in!

Q5. What are the benefits or Reward in Chord?

Drums: Well, as we said earlier Chord is following all the principles of decentralization. We now see a growth and a high demand in decentralized application. Our goal is to build a decentralized ecosystem for artists meaning that we avoid intermediaries as much as possible meaning more rewards for musicians, more speed & fairness on the market. Initially users will be able to build NFT collections of music & video clips, and later on we will start to promote this content in the decentralized media environment allowing also NFT owners to get rewarded if the song or a video clip gets popular.

And don't forget that our governance model is DAO. Our goal is just to build this wonderful system & pass it into the hands of you – our dear community!

Lola (AMA HOST): Good to hear that. Having the Community in mind.

Drums: of course

thats what blockchain is about

Q6. How many Partners do you have? And what do you expect from them?

Vocals: For the moment we only have financial and tech partners, who helped launching the project. But our current focus right now (with the marketplace near) is getting music partners, in all areas of the industry. Making public deals. We want to bring as many artists as possible and offer them the chance to monetize their music. So it would be great to have brand ambassadors in different countries, or in different groups for each music genre. We believe at this current stage it's important to bond with the music industry as much as possible.

So as we've been saying, we are open to everything!

But we'll be very selective

And all help is welcome 🙂

We encourage everyone to help make this project as big as possible. Aim high. Think big.

Lola (AMA HOST): Wow! This is really Superb.

I'm very sure a lot of people who are interested in music will surely love this project.

Drums: we have so much amazing feedback from our community. They are the best

so much love there hahahaha

Q7. Can you tell us about the Transaction fees in Chord ?

Drums: so, here are 2 things

first we are going to charge a transaction fee on the NFT marketplace and this is what helps us to grow this beautiful environment. the fee size is still being decided, but based on our studies lower than the industry has right now. and on early stage there will be special low fees to engage early adopters.

Also we have a deflationary + burning system in our token. There are 120 cycles. Each cycle a fee is placed on any CHORD transaction in the BSC network. Fee starts at 5% and scales to 10%. The fee gradually increases over 500.000 tokens burned.At that point the cycle is over: 50% of what was burned gets reminted to holders, respective of the % of $CHORD they hold to other holders. Then a new cycle starts and fee is reset to 5%.Therefore, theoretically you "can" increase returns by:1. Rebase distributes tokens to holders, your bag increases.2. Rebase burns 500.000 $CHORD per cycle, shrinking supply, your bag increases.3. If everyone holds in the new cycle and allow new ppl to buy in at 5%+, your bag increases.The idea has always been to reward holders (specially early ones). We sincerely hope that early holders become the biggest winners in this adventure.

sorry for the long answer

Q8. Can you share with our community the plans you and your project have for this year and the coming years?

Vocals: Of course! 

Actually, we just published a couple of days ago the newest version of our roadmap. The main focus is launching the platform's MVP in May. Although I must say we think it's a little more than an MVP! Of course not the final version, and still plenty of improvements to be made, but it's going to be quite a solid first release! 

Once the platform is ready it's time for more partnerships, brand ambassadors, bringing more artists in, marketing campaigns all across social media… and of course have artists freely commercialize their NFTs and get people to buy them! Get the marketplace running.

After that, for Q3 & Q4 of this year, the bigger stuff: Marketplace V2 (with the improvements already planned + what we learn in these firsts months after the release of the MVP), DAO beta, heavy marketing, top tier exchanges listings… and hopefully we can then have music super starts creating NFTs with us!

Always aiming high as you can see! 

Q9. What are the major challenges of Chord and how do you intend to solve them?

Vocals: Nice question

Drums: Of course in such an aggressive market we need to go fast. Hit first and hard. In that sense we are comfortable with how things are going. We expect to competitors to appear down the road (it's a free market and our space is super cool!), but we want to position ourselves as the music NFT marketplace and have a great product with a great UX/UI and push those KPIs. 

Like today Binance announced that they are launching NFT marketplace. We respect them a lot btw! But we still believe that the best experience is coming from the tailor-made content. Like why NBA Top Shot is so popular – because its like an entertainment park for basketball lovers!

Same we are aming to reach for musicians!

But we are very very ambitious, and we want to really re-shape the music industry. For that we need to constantly build around our core, keep on growing, innovating and improving. But we are confident that we can do that too. So perhaps the biggest challenge would be to attract the super music stars. We need to be able to communicate really well what we do, why it can be super beneficial for them and why they should join the crypto revolution. It's tough but the cool thing is that more and more people are getting into crypto and NFTs, and it's a matter of time until the rest will follow. Actually, our artists I'm sure will help to get more colleagues in.

And.. of course, NFTs should be just the beginning. Live streaming for music holders, using on-chain tools, events organizations, ownerships to concerts, DeFi applications… As I said, we need to keep growing and building services that sharpens the current inefficiencies of the music industry and therefore protects music labels, organisers, musicians and music lovers.

Vocals: I personally think that all NFTs announcements are great

Drums: absolutely

Vocals: Even more if they are in themusic space (like Kings of Leon for instance!)

Lola (AMA HOST): Great.

Q10. Share with us all the links about Chord, so that readers can find out more and also follow the development of the project.

Drums: There you go!

Trade on Pancake swap (old version! As tokens are locked and can't be transferred):

Chart (Poocoin)

And our social media profiles:

‍

‍Q11. Lastly our favourite question, do you have any alpha or juicy news for us in BSC News today?



Vocals: Well, maybe our community already noticed it, but we have launched a form on the web so that artists can automatically submit their material to join our roster!

Until now we were uploading musicians manually, this way they can do it by themselves and we just have to approve their request! (To avoid any spam or indecent material). We wanted to publish it earlier, our guys have worked non-stop to have it on time! So if you find any small bug please be kind! (And of course let us know).

So hey, all of you artists, musicians, singers out there. Come join our roster now! If you are part of our roster before the marketplace is launched we want to reward you when you decide to create your first NFT 😉 😉

Ok they are telling me there's still a little fixing to be made. But hey, we wanted to thank all of our guys at the group with this small gesture

Lola (AMA HOST): What an awesome AMA.

I really enjoyed it. 

Good luck guys.

Drums: thank you guys!!!

its a big honor & pleasure for us

Vocals: Thanks a lot!
Source : bsc.news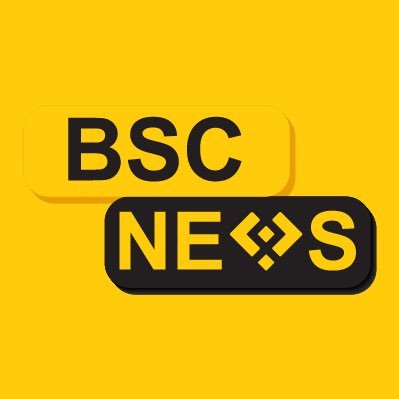 Founded in 2020, BSCNews is the leading media platform covering decentralized finance (DeFi) on the Binance Smart Chain (BSC). We cover a wide range of blockchain news revolving mainly around the DeFi sector of the crypto markets. BSCNews aims to inform, educate and share information with the global investment community through our website, social media, newsletters, podcasts, research, and live ask me anything (AMA). Our content reaches hundreds of thousands of global investors who are active in the BSC DeFi space.
BSC NEWS is a private news network. All posts posted by this user belong 100% to bsc.news All rights are reserved to BSC NEWS for more information about BSC NEWS contact BSC NEWS HERE.