Catecoin is a peer-to-peer cryptocurrency based on the Ravencoin Network Token Asset Layer. It's a new digital currency that allows you to send currency to anybody, anywhere in the world, instantly. Consider it as "a cats' currency." Users can generate CAT via the mining process and buy it on Pancakeswap.
Catecoin provides a platform for meme-makers to promote and spread their work. The voting process is also programmed to produce monetary prizes of 0.1 coin for each like and comment granted to the meme maker and user.
This is a form of content farming; the developers have already set aside 35% of the total supply. Any user with 100K coins and 10K CATE coins can comment or like the memes created by the creative community. Also, all accepted memes will be available for NFT minting, and purchasers will receive all meme prizes.
The CATE coin pool will be available to creators who receive at least 100 likes and ten comments on their memes. This implies that the benefits are dependent on community participation, which is further contingent on coin and CATE coin holding.
What's The Catch?
Catecoin boosts the utility of the meme creation system all while redefining its promotional aspects. You can earn by keeping Catecoin or by receiving 1% on all Catecoin transactions. With each transaction, you can gain money while also reducing the supply of Catecoin by 1%.
Anyone with CATE coins can make memes and share them on the platform. The rest of the group will be able to see the memes that have been posted and will engage with them by giving them likes and feedback.
Is CateCoin Worth Trying?
The Cate Coin website has been online for nearly two years. Any site that is more than a year old is usually safe to access. This crypto seems to be legitimate for the following reasons:
The platform's trust index is 60 percent, which is also appropriate.
The Cate Coin can be found and used on a variety of social media platforms.
Ravenland developed it, and it is built on the Ravencoin layer.
On Twitter, people are still giving the coin mixed feedback.
However, one must be willing to take chances in digital currencies before deciding to invest.
More information about CateCoin:
Algorithm: Scrypt
License: MIT licensed
Target: of maintaining infinity amount of CATE coins
Block Time: 60 Seconds
Premine: None
Total Supply: 97,845,007,559,980.3957 CATE
Holders: 103,432 addresses
Transfers: 258,933
Feeding: Cate feed you with 10'000 CATE coins every minute
Catecoin Scam Report Warning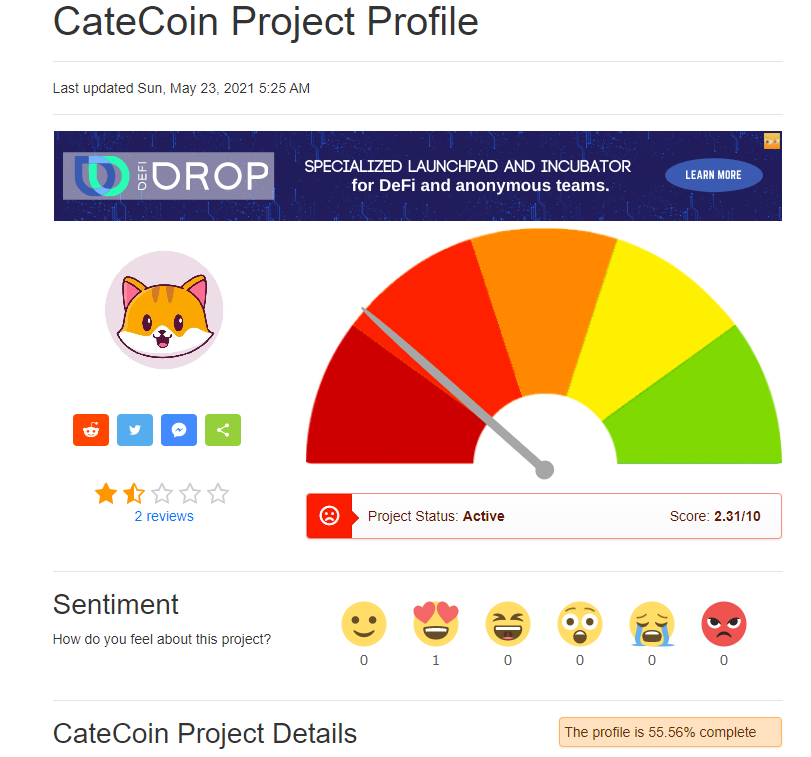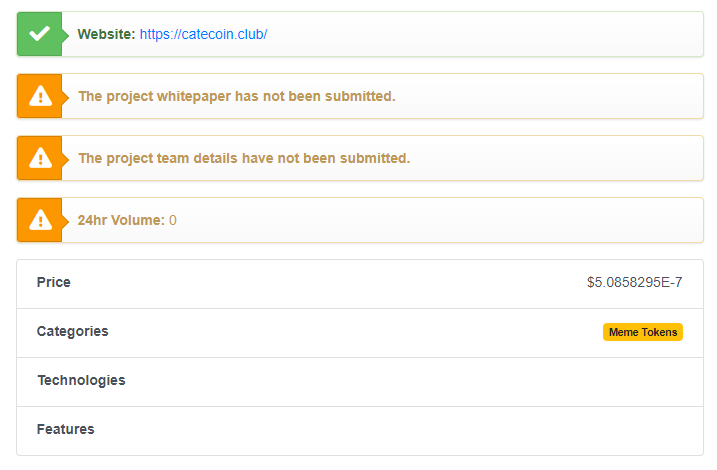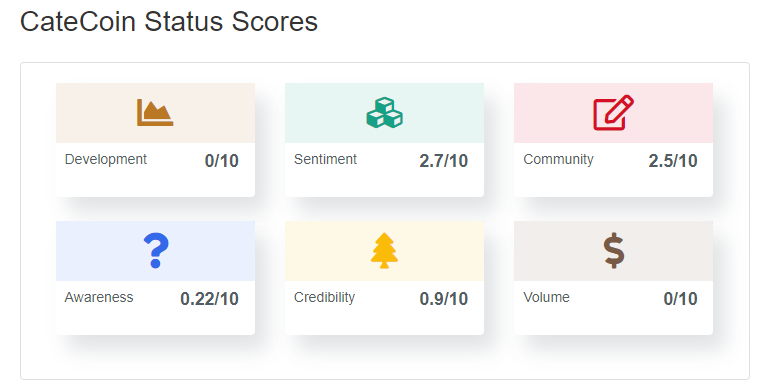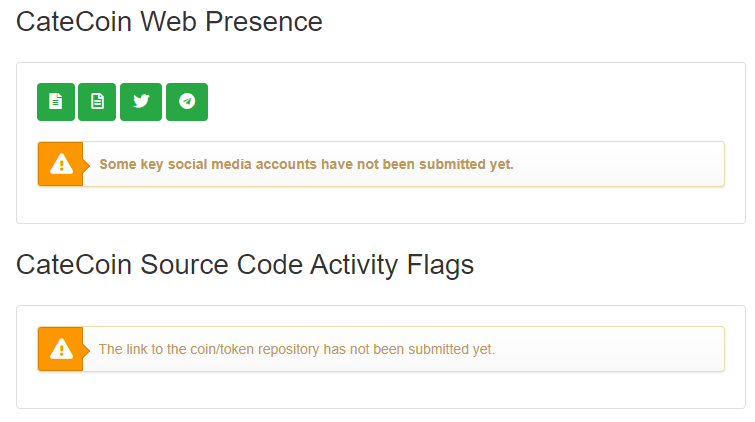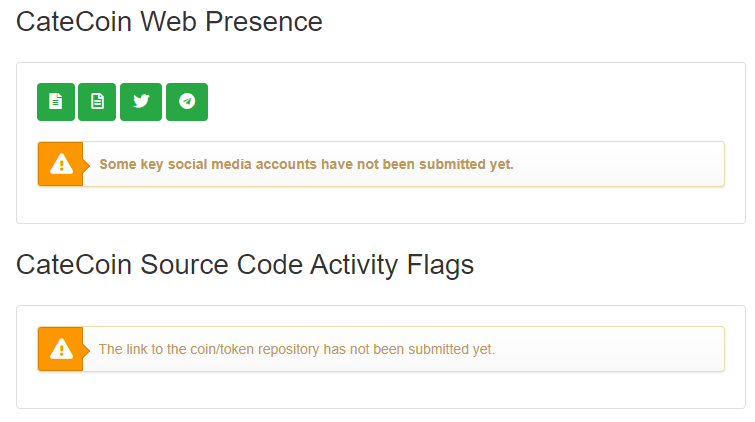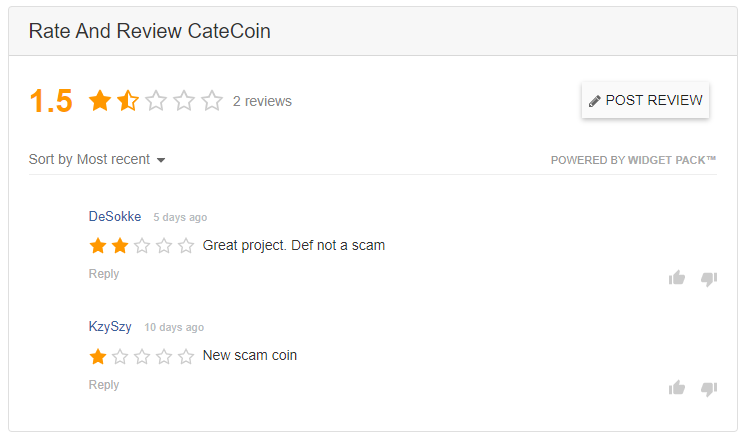 Bitcoin Talk Topic on Catecoin Launchpad Program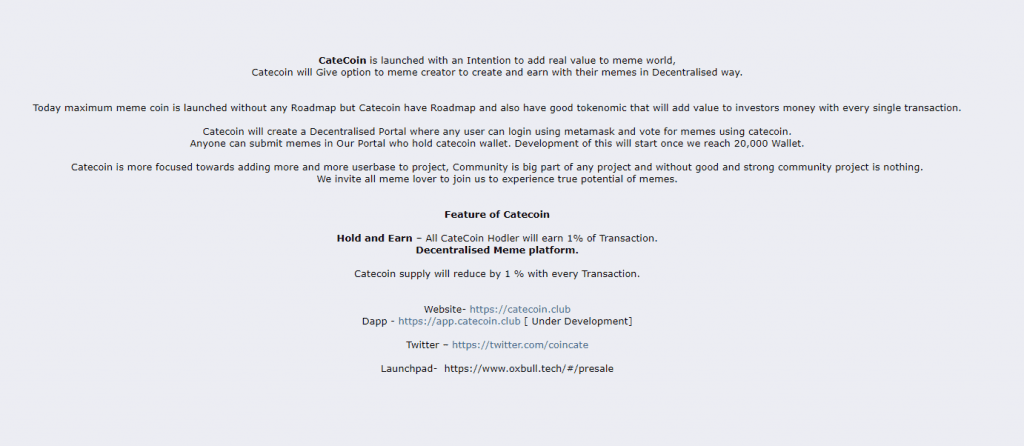 Concerned Reddit users speaking out their mind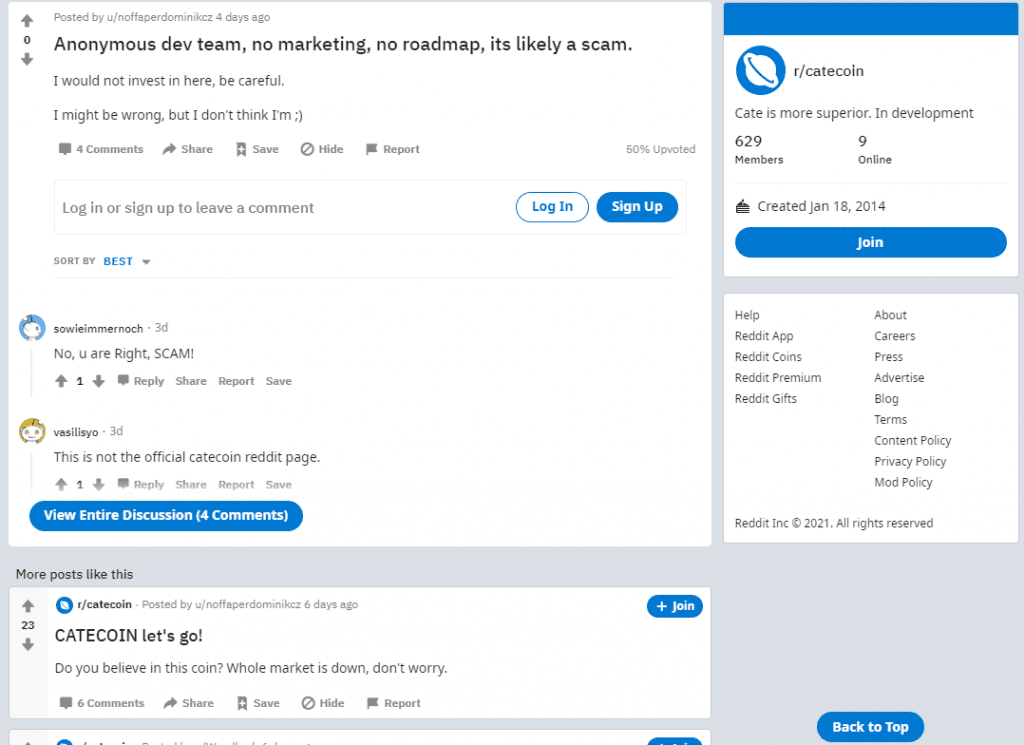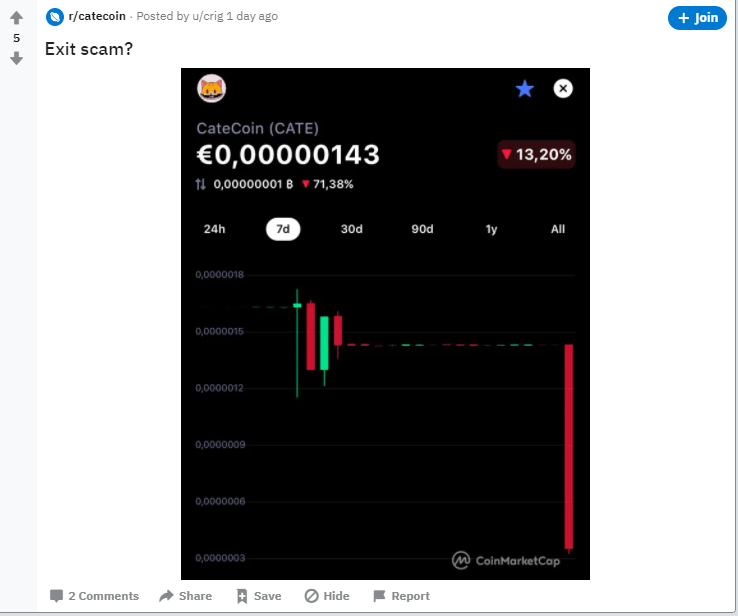 To Sum It Up:
CateCoin is a meme production and content farming site that allows meme developers to profit from their work. The innovative meme community will share their content and benefit from the reaction of the community. The reduced availability of the CATE would lead to an increase in its value, giving better incentives, owing to the deflationary mechanism driven by a burning mechanism. Regardless of the benefits, it's offering, remember, crypto never comes without risks. And as CateCoin is almost a new cryptocurrency with mixed reviews, you must do your proper research before investing in it.