Binancechain.news has only been around for less than 30 days and already are we making amazing steps with our platform towards the future of BSC Related news. Binancechain.news was created on the 3rd of April, starting simple by including both the latest as some of the older topics about the BSC Ecosystem to build a remarkable Binance Chain related news database.
During the first month, we were able to establish the website, realise notification partnerships with several crypto projects who have merged their project to the BSC chain as well as the development of several tools and apps for the BSCN Network.
BSCN stands for Binance Smart Chain News (all though we try to include more news sections around the Binance Phenomenon.
Why use the BSCN Apps?
It is of course possible to gain access to our news platform directly via your browser. But those that like to include a pocket version of the BSCN Apps for their desktops now have the possibility. BSCN is now available as a desktop application for Windows, Mac, and Linux.
BSCN Simplified Apps – The responsive web version of binancechain.news for native devices.
BSCN Suite Apps – A native version of binancechain.news with several webview components, push notifications, and more.
BSCN Simplified for Windows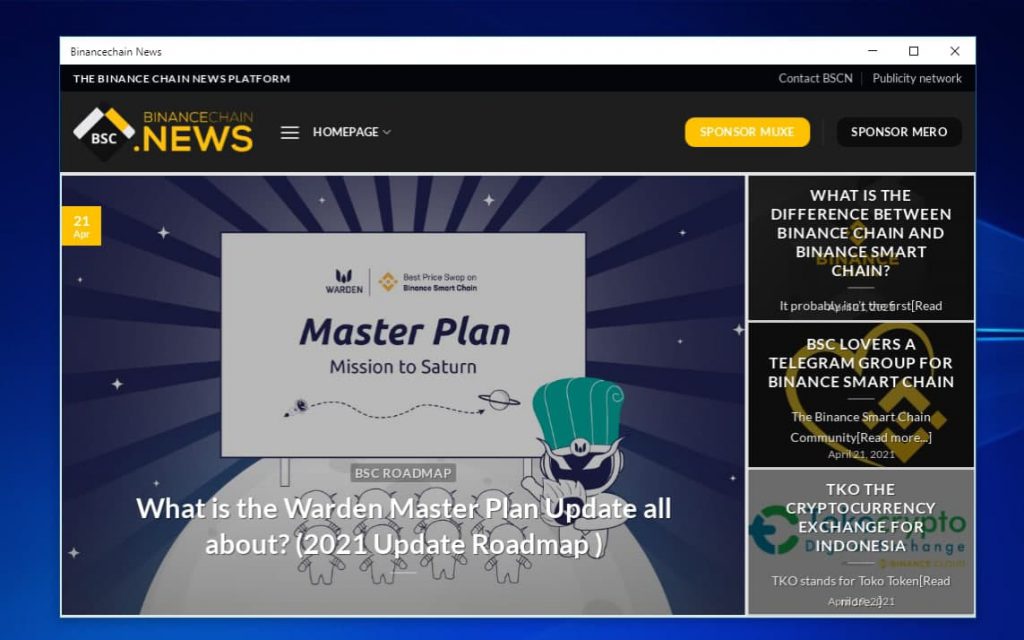 BSCN Simplified for MAC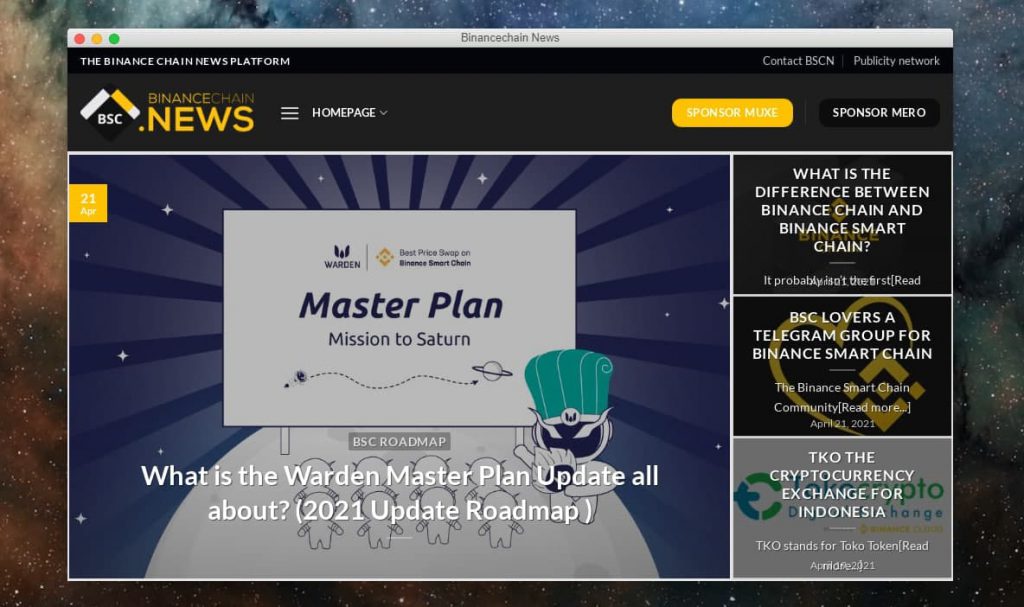 BSCN Simplified for Linux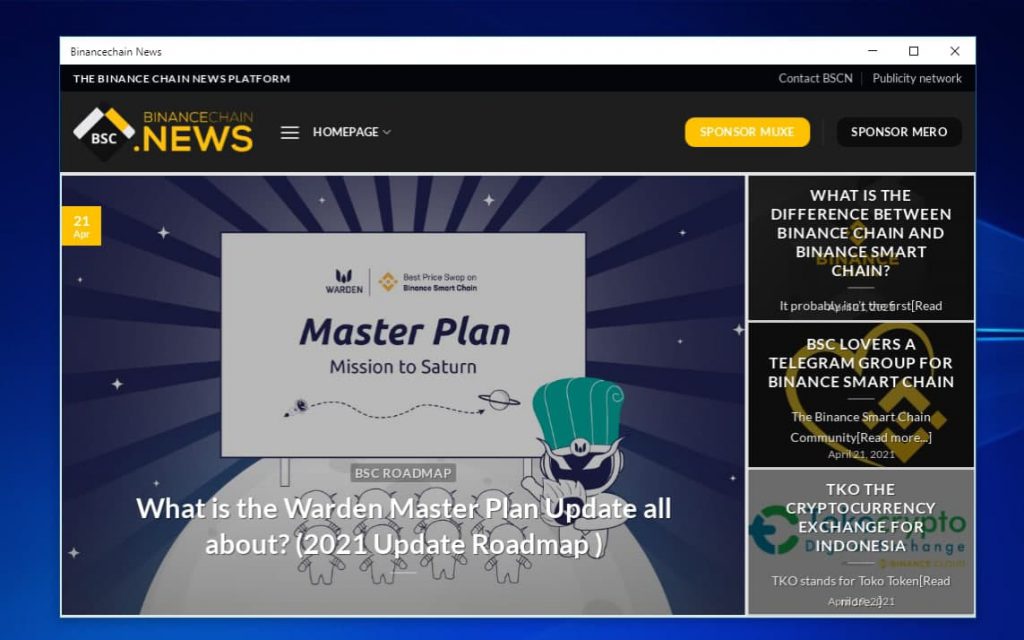 BSCN Simplified for Mobile
BSCN Simplified will only be available for Android. IOS users will have to wait till we release BSCN Suite due to the fact that APPLE restricts 100% based web apps according to their app quality control preference.
BSCN Simplified for Android
BSCN Simplified for IOS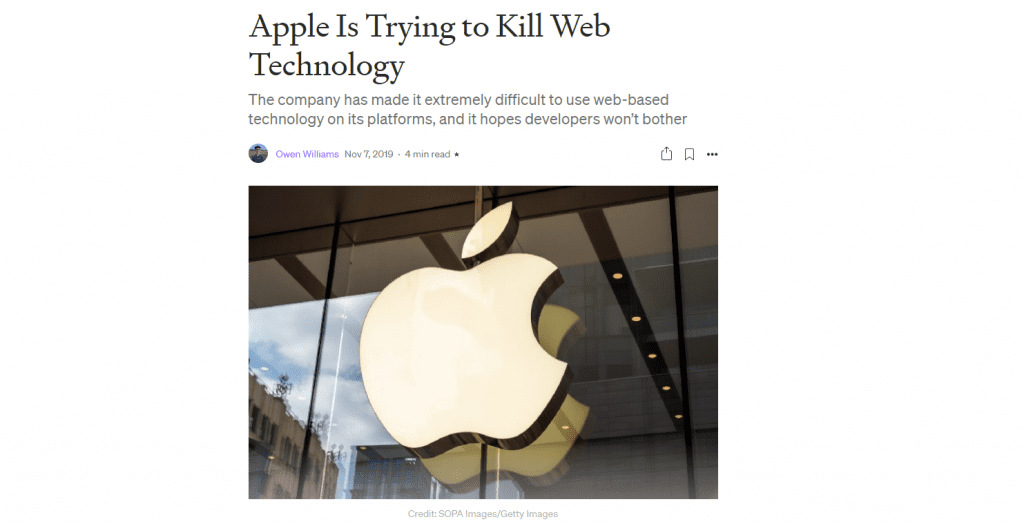 BSCN Suite Apps
The BSCN Suite apps are currently not yet available. Even though we are working on it and look to introduce them as soon as possible we are not able to specify any dates currently. Stay posted for more information about the BSCN Suite Apps.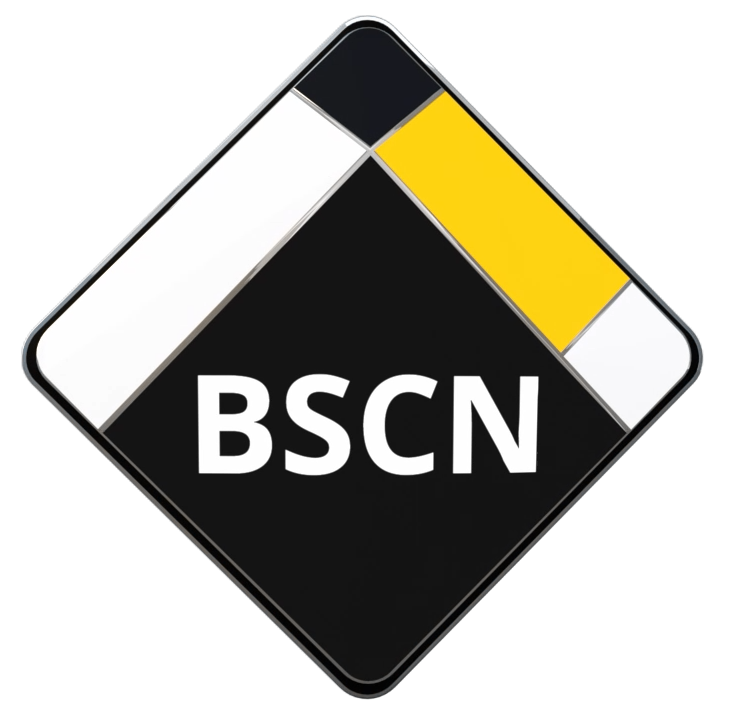 BSCN is aiming to become the leading media coverage platform around the Binance Smart Chain Ecosystem. With a strong focus towards Content Quality, Decentralized platforms, Hot topics in the market, Informative and education sources and guidance in how to be more aware around unreliable crypto projects.