BSClaunch is a multi-functional integrated protocol built on the Binance Smart Chain

Andrew:

@TobiBSCLaunch you ready to start?

Tobi BSClaunch:

Yes I am ready

Andrew:

Awesome thanks for joining us!

Tobi BSClaunch:

Thank you for having me today

Andrew:

yes of course! So after you're done answering a question, please say done or send like a thumbs up emoji… really just anything to signify that your answer is complete so that I dont cut you off

Tobi BSClaunch:

sure do

Andrew:

Wonderful

So as always the audience will get a chance to ask you some questions in the second round and we will pick at random the winners of the giveaway! 🤩

Are you ready to start this thing?

Tobi BSClaunch:

I understand

Andrew:

Great

1. So first off, could you explain to the viewers what exactly a launcher is in terms of DeFi?

Tobi BSClaunch:

In general, the task of a launcher in decentralized finance is to select high-quality projects and raise capital from the community, the community itself will be completely determined to the future of the project. It is one of the characteristics of decentralized finance, the price will rely on supply and demand (coming from the community itself) and reflect the potential level of the project.

Andrew:

Oh that's amazing

so the community essentially gets a say in which projects they believe in and get to help that project grow?

Tobi BSClaunch:

yes the community plays a big role in the success of the project

Andrew:

Of course, very cool that they get to be apart of the developing stages as well through your platform

2. Could you tell me about your background and how it came to be for you to start such a useful multi-tool launcher?

Tobi BSClaunch:

My name is Tobi. Currently I'm living in Singapore, and I have 4 years of experience in the blockchain industry. I started working with BSCLaunch project at the end of 2020 as the Head of Marketing.

At BSClaunch, our core team has experience in investing in many projects, not only in the cryptocurrency market. Our advisors, vcs, and strategic partners are also giants in this industry. Therefore, surely we can bring the best investment opportunities to the investors.

Noticing that the current market has many projects that are not quality and contain many risks, BSClaunch was born to overcome that. With a high-quality development team, we will do our best to bring to the community a project with the best ecosystem and quality on the market.

Andrew:

4 years of experience in blockchain is a long time haha

But yeah it seems like you guys have put together a solid team with great partners to take on the various challenges you may face

Tobi BSClaunch:

Still have a lot to learn!!!

Andrew:

And of course, it is important to put out a product that you are proud of

Of course, we can never learn enough, am I right?

Tobi BSClaunch:

Definitely

Andrew:

But speaking of challenges, this leads me to my next question…

3. Do you think that it could pose a challenge for your team because of the fact that your project not only has a swapping platform but a launch, farms, tools, NFTs and more?

Tobi BSClaunch:

Yes, it is definitely a challenge for our team. However, we want to eliminate bureaucratism in the blockchain space, and give people the tools they need to create revolution with us. As we mentioned before, our team members have experience investing in the cryptocurrency market and many more projects. Our VCs also are successful ones, with millions of capitals, so that we believe we can run this project, but not without the support of the community.

Andrew:

Yes I'm sure that experience played a huge role in the development of your platform

I would say it's essential to know the market and have experience trading to know the ins and outs right?

Otherwise how would you know what works and what doesn't

4. As a kind of "one-stop-shop", how do you feel as though your project stands out in an ecosystem that already has large swapping, farming and NFT platforms?

Tobi BSClaunch:

While projects are on the quest to drive mass DeFi adoption, launchpads have made a revolutionary impact contributing to the success of the project. A number of projects are launching on the BSC due to smart attributes such as high throughput, lack of latency issues and low transaction costs.

To provide immense support to drive a decentralized future, BSClaunch is employing its innovative solution to fuel DeFi adoption in the BSC ecosystem. BSClaunch was envisioned by carefully analyzing the market and addressing the issues of the community, related to participation in token launches. It keenly researches the challenges faced by the investor community and projects while investing or raising funds in a decentralized landscape. Its intuitive platform adopts an easy approach to drive cross-chain interoperability, minimizing risk aspects and building investor trust during the project launch journey.

Andrew:

That's amazing, so your platform in essence provides a guided and easier route for projects to launch, with corrections you have made based on the issues you see in the current market?

Tobi BSClaunch:

yes

Andrew:

5. Was your swap based off of an existing swapping platform or did you build it from scratch? What were the benefits of that decision?

Tobi BSClaunch:

Yes, we based off of Pancake swap and Uniswap. We want to create our own unique and easy to use community. Our swap is different from another swap tool as we provide charts in our tool to help users easily keep track of the price of fee to exchange.   

Unlike the other platforms like Pancakeswap, Bakeryswap, etc., we have a more diverse ecosystem with B-NFTs, B-Farm and B-Tool to trace and crawl the rawest data of all address fields, transaction schools, thus guaranteeing no spammers, no bots, no clones and fairness to users.

Andrew:

Yeah I could see how that is really helpful by providing your users with raw data so that they could see for themselves what how much fees they have to pay and such

So I noticed a feature on your platform that I wanted to ask you about

6. Can you explain more on how your B-Insure mechanism is going to work?

Tobi BSClaunch:

One of the risks of investing in IDO is that sometimes after a successful launch, project teams fail to make good on their promises, they no longer proceed on developing the project or adhere to the roadmap, causing a loss of confidence for investors and the market and a decrease in the token price. By raising capital through BSClaunch, the project will lock part or all of the raised capital into the liquidation pool. After a certain period, the market will have a say in deciding whether this capital can be returned to the project team or it will be permanently locked in the liquidity pool.The special mechanism allows projects to define flexible unlock conditions to meet the financial needs of the project.

Andrew:

Oh I see, so would you say this feature is more to protect the community or the project?

Tobi BSClaunch:

Both, but more for community. For any feature, we always first put ourselves in the investors' shoes

Community is our priority

Andrew:

Ah gotcha

Of course, the community such as the viewers we have here today is who we have to thank right?

7. Why did you decide to launch on BSC rather than a blockchain such as Solana that could benefit from a launcher like yours? Do you have plans to implement your project onto other blockchains with a younger less-developed ecosystem?

Tobi BSClaunch:

Binance Smart Chain recently has been a really solid choice of infrastructure. Number of projects are launching on the Binance Smart Chain due to smart attributes such as high throughput, lack of latency issues and low transaction costs.

Andrew:

Makes sense, so no plans on implementing your project onto any other blockchains with a younger ecosystem?

Tobi BSClaunch:

No as of right now.

Nothing yet.

Andrew]:

Hahaha was trying to fish some secret information from you there

8. Could you tell me more about why you decided it was necessary to launch your native token BSL? What are the benefits for users to hold BSL?

Tobi BSClaunch:

We want the community to help us build BSL with us. Because as you know decentralized finance has one unique characteristic: everyone who owns a coin can join in and promote the development of the project. 

The important thing is that you are required to hold B-Launch ($BSL) to be eligible to join other Fundraising rounds on our platform.

Andrew:

Yeah so especially when using your platform it is basically a necessity to hold BSL

So as you mentioned earlier, you do have some industry giants as your partners

9. Who are your partners and how were they important in your project's development?

Tobi BSClaunch:

BSClaunch partnered with NGC Capital, AU21 Capital, X21 Digital, Exnetwork Capital, Magnus Capital, Blocksync Ventures, CSP DAO Network, Titans Ventures, GD10 Ventures, Sky Ventures, Dutch Crypto Investors, Petrock Capital, Moon Inc, Dorahacks, BSC News, Coinsight Ventures, BTA Ventures, Avstar Capital, Infinity Gainz, SL2 Capital, ICO Pantera, R8 Capital, Gains Associates, Minted Labs, Panda Capital.

We believe that the community will decide the success of our project. So we create an all-in-one solution for the community, and help the investor community to make profit aggregation. 

Meanwhile, our strategic partners will help us promote the image of the platform and bring more valuable investment opportunities to the investors.

Andrew:

Wow yeah I could see why you referred to them as giants!

Did not know you had an army of giants though 😆😅

10. With recent flash loan attacks and major security concerns within the DeFi community, how do you feel as though your platform is ready to mitigate these security issues and protect users?

Tobi BSClaunch:

One of the risks of investing in IDOs is that after raising capital, project teams do not continue developing the project or following the roadmap, causing a loss of confidence for investors and the market and a decrease in the token price.

Locking part of the capital raised by projects in the liquidity pool to increase the liquidity while protecting the investors. It is market confidence, reflected in token value, that determines whether the raised funds return to the project or are permanently locked into the liquidity pool.

Using B — INSURE shows the project's long-term vision, helping the project build trust from the community.

B — INSURE helps investors eliminate doubts about the project's integrity while increasing the liquidity pool for the market.

If an expected event (rug pull, smart contract bug, or exchange hack,…) happens. BSClaunch users are covered. The coverage percentage is based on the amount of BSI staked.

Andrew:

Of course, a feature like B-insure is crucial in times like this when security is a major concern

But I am sure your users are very glad of a feature that insures them from being rugged as well

Not only just from a project not living up to people's expectations

11. How do you feel as though your project is contributing not only to the Binance Smart Chain but DeFi and the future of financing as a whole?

Tobi BSClaunch:

Our team continues to work diligently behind the scenes, as we have done in the past. We believe in our long-term vision we have set for BSC Launch and will continue to build on it. More efforts will be made in future market growth strategies to ensure that the prices develop positively and stably.

We will work together with all partners to implement our market development plans, which include the following.

– Core product development /

We will continue to work towards a full-featured, user-friendly platform. The next generation DEFI platform with an Ecosystem launcher.

– Next IDO plan: We have received interest from strictly appraised, high-quality projects proposed by our board of trustful and experienced VCs and advisors.

– Increase the Marketing Budget: Our marketing budget will be significantly increased for new market participants and the growth of our community.

Andrew:

Great, exciting stuff to look out for!

So I guess you kind of answered my last question but

12. Can you tell the viewers about any exciting news that is yet to be revealed? Any big updates coming soon?

Tobi BSClaunch:

🔥First BSClaunch IDO: Faraland – THE BIGGEST NFT WAR GAME ON BLOCKCHAIN🔥

We are super excited to announce that we will be launching Faraland as our first IDO on June 12th, 2021. 

Our decision to introduce Faraland as our very first IDO was fueled by their strong NFT integration and vision to become the leading RPG game on Binance Smart Chain.

🎮FARALAND FEATURES🎮

🕹OWNERSHIP – Your Heroes and Equipment are securely stored on the blockchain in form of NFT.

🕹MARKETPLACE – Use the Marketplace to find your best Hero and trade rare equipment with other players.

🕹FLOOR PRICE – NFT Heroes have a Floor Price pegged in BNB. It will be increased through trading and other gaming activities.

🕹WAR GAME – Preparing for the War by training your best Heroes, equipping them with the best Items and learning powerful Skills.

⏱ IDO on: June 12th, 2021

🔎Readmore:

Andrew:

Wow, very very exciting!

So that concludes the AMA with BSC Launch!

Thank you for taking the time to join us today Tobi 😎

And thank you to everyone who came to watch it!

Tobi BSClaunch:

BSClaunch – An Ecosystem Launcher #BSC (@BSClaunchorg) | Twitter

The latest Tweets from BSClaunch – An Ecosystem Launcher #BSC (@BSClaunchorg). BSClaunch is a multi-functional integrated protocol built on the Binance Smart Chain – $BSL $BSI $BST $BSF $BSW $BSN #GEM

Tobi BSClaunch, [Jun 4, 2021 at 9:01:44 AM]:

It is such a honor to be hear

Thanks for having me!

Make sure that you guys have followed these BSCLaunch social channels for the latest updates:

– Website:

– Twitter:

– Telegram Official Channel:

– Telegram Community Chat:

– Medium:

Andrew:

Please go give BSC Launch a follow on their socials and have a great day/night for wherever you are in the world 😁❤️🚀This is a paid Ask Me Anything (AMA), BSC.News does not endorse and is not responsible for or liable for any content, accuracy, quality, advertising, products, or other materials on this page. The project team has purchased this advertisement AMA for $2000 Readers should do their own research before taking any actions related to the company. BSC.News is not responsible, directly or indirectly, for any damage or loss caused or alleged to be caused by or in connection with the use of or reliance on any content, goods, or services mentioned in the AMA.
Source : bsc.news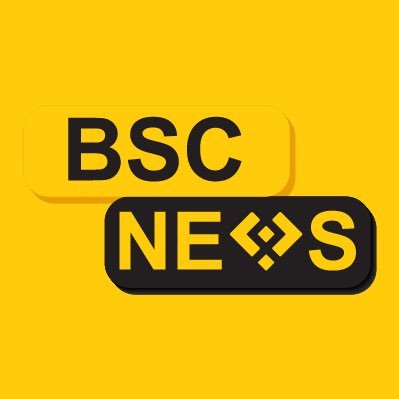 Founded in 2020, BSCNews is the leading media platform covering decentralized finance (DeFi) on the Binance Smart Chain (BSC). We cover a wide range of blockchain news revolving mainly around the DeFi sector of the crypto markets. BSCNews aims to inform, educate and share information with the global investment community through our website, social media, newsletters, podcasts, research, and live ask me anything (AMA). Our content reaches hundreds of thousands of global investors who are active in the BSC DeFi space.
BSC NEWS is a private news network. All posts posted by this user belong 100% to bsc.news All rights are reserved to BSC NEWS for more information about BSC NEWS contact BSC NEWS HERE.