Our first BSCGemz X BSCNews AMA features the latest Yield Optimizer, Jetfuel.Fi. In this AMA Flight Commander Miro dives into the hottest community questions and elaborates on Jetfuels' future.

Ok, thanks for coming to join us all of you and @jetfuelmiro from JetFuel. There's been a lot of action in the past few days that JetFuel has been around, so I'm glad they could take an hour or so of time and come join us all here.

We are all very happy and excited to be here @cryptogle. Thanks for giving Jetfuel the opportunity for the AMA.

Absolutely. Now before we get started, let me just say that since JetFuel is new, we required them to do a security deposit to make the users have more faith. This is something we implemented after LegendsSwap did an AMA here, got our users to invest, then 2 hours later bailed on the project. So, from now on we will require new/unvetted projects to do this deposit in order to do an AMA here (officially).

Now, I am PMed often by other projects to do AMAs here. But as soon as I get to that part, everyone either ghosts me or somehow comes up with other excuses. So far, without fail, all of those have been rugs or didn't take off. So, when I asked JetFuel about the deposit, they immediately said "yes, no problem at all." and here is the wallet they sent it to, controlled by me: 0x62ba82F1aF7C22f492eac4Dba69E8F6A3A5dd942.

In the case that they do rug or bail within 30 days, I will take funds from this and distribute them to those who participated in the AMA. In the case they do NOT rug or bail within 30 days, they will get their full 50 BNB back. Ok, now that's out of the way: thank you again @jetfuelmiro for joining!

First, congrats on passing $1m TVL already, what, two days after launching?

A little over 48 hours! We were thrilled to see so much adoption so early. We are at 1.027 million right now. With nearly $165,000 of that in FUEL-BNB liquidity.

Not too bad at all. So I'm gonna ask you guys a few questions and will try not to take more than an hour. Then you can stick around and answer others from the community too, or just chat – or you can leave. 🙂 Ready to roll?

Let's Fly!

So, my understanding is that JetFuel is a fork of FRY, with some changes. This understanding is the same as others it seems, which leads to our first community question:

Why did you choose to fork fries in particular, and what is the added value you will bring to this fork to make the project viable compared to fry world being unsustainable?

Great question. After analyzing a number of yield farms, we felt that Fry Worlds model was excellent. The 2% tax gives the FUEL holders a small incentive to hold. 1% of the fuel is burned forever, making it deflationary, the other 1% is sent to The Hanger as staking rewards. Over time, with high transaction volume, this tax can really add up. We have already burned over $7,000 in FUEL in 2 days. 

We felt that the base fundamentals did not need much changing. We adopted a faster distribution schedule over 6 months. 

We are also building vaults and yield optimizers with a number of different strategies to support the FUEL price and we're playing around with auto liquidity features. 

Later on down the road map we are launching the FUEL Ecosystem Development Fund & Accelerator

We'll use proceeds from the team wallet to jump-start new and exciting projects that seek to integrate the JetFuel platform into their projects.

Interesting, well you kind of answered a few questions there, good deal! Speaking of Fryworld…

Is it true that some dev of jetfuel used to be a dev for Fry World?

I always try to get right to the point :). I don't want to speak on his behalf because he wishes to remain behind the scenes but he is very familiar with how Fry World works. 😁

Mmk, we can leave it at that then haha — Is he the one dev, or is there a team, or what? This is my own question as a follow-up.

Yes, we have one primary solidity developer and one who helps part-time. 

Our team includes

My self as the leader

1 front end project manager 

1 front end developer 

2 part-time designers

1 solidity dev and 1 back up if needed. 

We just onboarded a marketing professional

5 community managers to give us 24-hour coverage in the Jetfuel telegram group

Got it, big team. So was it a group decision to fork Fry? And as a followup, from the community:

Why is Jetfuel.Fi building on Binance Smart Chain (BSC) and not on ETH blockchain?

Initially, I was leaning more towards deploying on ETH. Obviously, a larger market to go after on the eth side. But I fell in love with how the BSC community supports their projects. After speaking with the dev team for a while we decided on BSC for 3 reasons. 

1. Is the ease of use for the user. Transactions are confirmed very quickly and very cheaply. This allows more users to participate in pumping fuel since their rewards won't be eaten away by gas costs or failed transactions. 

2. Is the tight-knit community. Every developer or project leader I've spoken to is eager to put collaborations together. There are fewer projects on BSC since it's so new. By working together on deals that make sense, everyone wins.  You don't see this sort of community over at ethereum. 

3. The incentives available through Binance like their accelerator fund and the support they can provide us.

Well, look – I don't think I can read "fell in love with how the BSC community support their projects" without asking next another community question:

With the recent comments of two of the most known crypto personalities on BSC, how will you justify that you're being real to the investors?

Haha, knew this one was coming. Launching a project is extremely stressful, and getting in early is a huge risk due to low liquidity. Every new project carries risk. At listing the price pumped to over $80 then came crashing down, hitting as low as $8. Believe me, the team was devastated to see the low price. We absolutely did not expect it. But after 2 days we are back to nearly $30. So if even if someone bought the top they'd most likely be at breakeven or profit now if they kept pumping. 

That being said. We are working nonstop to roll out new features and products to FUEL users. Our goal is to answer community questions within seconds in our telegram group, which I'm proud to say we have achieved that. 

We picked Fry Worlds Code because it is battle-tested and widely appreciated by the community. Many of the devs on other projects I spoke to complimented us on the code. This makes it easier to gain trust. 

We also launched our community audit for 2 days prior to our mainnet contracts. We had dozens of testers get test tokens and interacted with our UI. 

Lastly, we have hired Vidarr the Smart Contract Auditor to perform a soft audit of all of our contracts. This will be released in a few days.

So speaking of the $80 initial price, someone did ask:

What made you choose your listing price when you added liquidity to FUEL/BNB on Pancake? Do you stand behind that asking price, and what would you do differently if you could reset and do the launch over again?

The initial price was not $80. It was set at 1.7 BNB per FUEL which is about $50. We did some financial forecasting based on other projects and our own liquidity assumptions and assumed that would good price to start. None of the team sold any FUEL above or near the listing price. Unfortunately, it didn't pan out like our model said it would. 

The good news is that the price of fuel has strongly rebounded and hit $30 just a few minutes ago. 

Had we done it differently, we would probably list between $10-$20. But, hindsight is always 20/20. The team is pumping right next to everyone else and we're working hard to come up with innovative solutions to increase liquidity for fuel users.

By pumping I assume you mean in the "Fuels" LP pools right?

Pumping = farming 😁, and yes. we are in there with everyone else.

Hehe, wanted to be clear, pumping has many meanings 🙂 You mentioned a few minutes ago that Vidarr will be doing an audit. Someone in the community was asking about that — and also:

Will you publish your teams' identities?

Yes, we have paid him for the audit and expect to receive it this week based on his estimates. 

Only if they choose to be identified. Maybe at some time in the future. At this point, they want to remain behind the scenes, just like many of us in crypto land.

Sure, fair enough. So crypto land is big and vast. Sounds like you guys are just now dabbling with BSC though. So…

What kind of experience does the team have with this kind of business and the blockchain technology in general?

Our team has worked on a number of crypto projects in the past. Our lead dev has worked on about 6 projects this year. Our front-end team has also done work for other crypto projects.   Personally, I've been in the space since 2013. I also attempted to tokenize a hedge fund back in early 2018 just as the market crashed. We closed it down to the excessive compliance fees. 

I am also an entrepreneur and I own two profitable businesses in real life. So I know what it takes to scale a company.

So as an entrepreneur, and as a team who's been around for a while, I assume partnerships and such are on your radar. Which leads do the next question:

Do you have a goal to collaborate with other projects like BLIQ, NAR, and others?

Yes, absolutely! We would love to collaborate. I've chatted with a member of the NAR team as well. I could see something happening soon in the future. 

We are also very happy with the listing at StreetSwap. The team at Thugs were just great to work with.

So no plans for BLIQ then? Or CAKE, or NYA? Wanna leak anything here or we just need to wait and see?

I'll say this since I don't want to announce anything too soon- we are aggressively looking to expand our partnerships and we are open to working with every legitimate project in BSC. I firmly believe that a well thought out and executed collaboration will benefit both projects.

Fair enough!

What marketing plans do you have upcoming? Put differently…

What are the plans to educate and raise awareness and adoption among the community to make more people understand the project easily?

We built an info section at Jetfuel here – jetfuel.finance/info

It contains a lot of basic information about the project and how to interact with FUEL. It is far from done. We are looking to build that out much more to make it easy for our users to understand how to use BSC & our platform. 

Like I said earlier, we have onboarded a new marketing professional to promote Jetfuel. He has a background in psychology which I feel is very important when it comes to crypto marketing. 

We'll be looking for more AMAs, YouTube video reviews, giveaways on our twitter, and building our ambassador program. 

We'll also be rolling out our private lounge soon. It's a VIP room where you must hold FUEL to be a part of. We'll think of them as our inner circle where we can bounce ideas off.

Ooh interesting, the VIP lounge. Will it cost FUEL to get in (like THUGS VIP) or just need to hold as you wrote?

Still working out the details 😁

So on the topic of accessibility, since you mentioned the /info page —

Do you have plans to add different languages to reach different countries and attract more investors?

And by the way @jetfuelmiro — since you answered several of our other questions inside of your novellas, this is actually our last question for tonight 🙂

We have been approached by a number of "marketers" who want to help us set up groups in other languages. We are very interested in Jetfuel groups in other languages. The trouble I'm having is finding the right partner you can trust to run them. The last thing we need is to set up an official group in another language that we don't understand to have the mods try to scam the members.

Right, yeah, I think other projects have had this issue. It was also a total lie, I have another question from a member:

What makes you able to be successful and hold value for your community members vs FRIES? What are the key differentiating features post-fork? In other words, what is different about the fork, and why is it better?

Great question. Long term value is the key to success in crypto. If the token price dumps, users/hodlers lose interest and it becomes a death spiral. 

Our plan is to implement vault/yield optimizers with positive price support for fuel using different market buying techniques.

BLIQ has a great model where they auto-generate liquidity. We are looking at options like that as well. In the end, we want to ensure that all of our strategies support FUEL and doesn't lead to dumping. 

This is why we also are creating the private lounge. Gathering feedback from our users will be crucial in our long term sustainability.

Thanks a lot @jetfuelmiro for popping in here for a bit and answering some questions! Hopefully, it was useful for the community and for you guys. Will you be sticking around to chat for a few mins with the members here?

Absolutely, it was my pleasure. Thanks so much for hosting. I'm looking forward to getting my 50 BNB back in a month 😆.

I'm here for questions.

‍

For those who wish to tune into future BSCGemz X BSCNews AMA's join the BSCGemz TG.
Source : bsc.news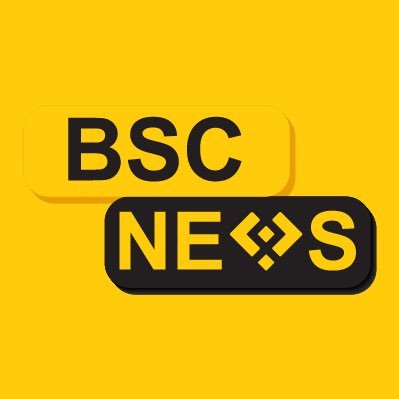 Founded in 2020, BSCNews is the leading media platform covering decentralized finance (DeFi) on the Binance Smart Chain (BSC). We cover a wide range of blockchain news revolving mainly around the DeFi sector of the crypto markets. BSCNews aims to inform, educate and share information with the global investment community through our website, social media, newsletters, podcasts, research, and live ask me anything (AMA). Our content reaches hundreds of thousands of global investors who are active in the BSC DeFi space.
BSC NEWS is a private news network. All posts posted by this user belong 100% to bsc.news All rights are reserved to BSC NEWS for more information about BSC NEWS contact BSC NEWS HERE.