Luke Rare, growth leader at Rareboard and PixelSweepers, provided us with some insights into the BNB Chain NFT ecosystem, as well as trending projects Rareboard and PixelSweeper.
First on BNB Chain
As the demand for Non-fungible tokens (NFTs) on BNB Chain keeps growing, projects leverage high performance and low fees to create NFT innovations.

One such emerging projects is Rareboard. Rareboard is the first and biggest NFT marketplace aggregator on BNB Chain. Furthermore, the protocol has recently received a Most Valuable Builder award as the Binance MVB V in the NFT category.

Among the individuals responsible for this project's success is Luke Rare. Luke is currently the Growth Lead at Rareboard and PixelSweeper NFTs.

BSC News sat down with Luke to learn about his NFT journey and his work with Rareboard and PixelSweeper. So strap in as Luke brings some valuable insights on NFTs.
"A Real Honor"
Q: I learned that Rareboard was selected for the BNB Chain MVB V. A big congratulations.

A: It's a real honor to be selected for the BNB Chain MVB V. Approximately 700 projects applied for this MVB V, a record number in terms of applications. They have selected 27 projects and only three NFT projects alongside.

The process was quite rigorous. It was almost like an investment thesis, showcasing our goals, growth, and potential regarding the total adjustable market. I think that's a sign that the MVB V program has matured.

In the past, it has been a bit of a popularity contest, and now it's much more investment-driven. In fact, it's a joint effort between Binance labs and the BNB Chain team. So, What this means to us is that we have recognition from Binance. This is a great confirmation, and I am grateful to receive it.
🚀 Rareboard Selected for @BinanceLabs MVB V

"An array of growth opportunities with an 8-week program including mentorship, tailored curriculum, workshops and much more."

Thank you to the #BNB Chain #NFT community for helping us get this far.

The journey is just beginning… pic.twitter.com/DEYtPrwJcx— Rareboard (@Rareboard) July 18, 2022
"So Many Users That all the Servers Crashed"
Q: That's awesome to know. It is great to acknowledge that an NFT project is joining the MVB V program, and Rareboard is just a phenomenal selection. But I wanted to know more about your background. Can you shed some light on how you ended up in the NFT ecosystem?

A: Sure. I have been using and investing in cryptocurrency since 2016 and started working full-time in 2018. I was at Binance between 2020 and 2021 and learned a lot. At that time, I contributed to some early projects like PancakeSwap and Beefy Finance. Several of those projects are still going strong, so it's great to have been involved.

I guess I began with the Pancake squad launch in October last year. On the first day, I was minting and looking for a way to gauge the rarity of what I minted versus what was on the market. It was then I got in touch with Fab, RareBoard's real founder. So he built Rareboard to assess the rarity of NFTs. I was one of the first users of that tool, and we had really good conversations, even from the first day he released the tool.

In addition, we studied some rarity models, such as the difference between rarity score and statistical rarity. Through these conversations, I realized that Fab was taking NFTs very seriously. He has a very technical background in machine learning and artificial intelligence. We then discussed the value of something like Rareboard in the NFT space, especially in the young BNB chain NFT space. On the first day of Rareboard alone, we had so many users that all the servers crashed, sending his server costs straight up.

While working for venture capital, I joined Rareboard as an advisor, and we've come a long way in just two or three months. Currently, I am working full-time for Rareboard.
Q: Do you also plan to focus on other networks such as Ethereum and Solana with Rareboard?

A: Yeah, it's a fair question. Currently, we are 100% focused on the BNB chain ecosystem, and there are a few reasons for that. One is just the growth potential. PancakeSwap Finance's growth in the Decentralized Finance (DeFi) space came after Uniswap. But, at that time, you might have said, "Oh, why would you trade the DeFi assets on the BNB chain when Uniswap is so big and so popular?" Today though, the number of active users on Pancakeswap is perhaps ten times bigger than on Uniswap.

NFTs can do the same, especially now that tools are coming, so the BNB chain has huge growth potential. We aim to learn, gain experience, and gain users as soon as possible using the BNB Chain. But long term, of course, we target multi-chain.
Q: Yeah, this is really awesome to know, but I'd also like to know about your journey with PixelSweeper NFTs.

A: Yeah, I would love to chat about that as well, actually, thanks for asking. In early 2022, the Rareboard team created PixelSweeper, which went live at the end of April 2022. It has been a huge success.

Apart from Pancakesquads, there hasn't really been a stand-out PFP collection on the BNB Chain. Interestingly, PixelSweeper on Binance NFT was sold out in 60 seconds. A million dollars worth of volume was sold at launch and around two or three million in secondary markets.

And I think it succeeded so well partly because, as a Rareboard team, we understand the NFT space well. Throughout our experience, we have seen some features that lead to success and some that don't.

As a result, we were very specific when it came to determining rarity within the collection. We invested a lot in the standard of the art and brought utility to PixelSweepers. It was something to sweep the blue-chip Pancake Squad floor. It also blew up when we released this utility, and other projects have followed, and kind of used that model. We were very happy that some of them chose to sweep PixelSweepers. So this is, of course, helping us in our volume.

Moreover, Rareboard is very well connected within the space. With those relationships, we could engage existing NFT collections, including the Bull Society, Pancakes Squad Society, oddblox community, to get excited about PixelSweeper.
"Don't Spend Money You Can't Afford to Lose"
Q: Yeah. Also, I wanted to know what you want to say to people who want, who are new in this NFT ecosystem, like how they can put their money into certain projects, and what should they look for?

A: Yeah, there are two new types of people. In one case, some people want to purchase NFTs, and others wish to release their own NFT collections. So maybe I can discuss that separately with people who want to purchase NFTs for the first time.

Of course, the first piece of advice is Don't Spend Money You Can't Afford to Lose. It's really important because NFTs are not as liquid as cryptocurrencies. It's not guaranteed that you'll find liquidity for your NFT holdings, especially the less successful ones, regardless of price. It's important to consider this and look at some trade histories.

Second thing, you know, use some tools that may help you assess whether a project is doing well. You need to look at the overall volume, if it's still trending, if there isn't much volume, then you'll have liquidity issues.

Also, look at the communities. This includes Twitter and Telegram, especially for BNB Chain. And don't just look at the wrong numbers. You can fill any Twitter account with and Telegram account with bot followers. What you should be looking for is how active are they? Are the people like to have genuine conversations in those communities? Are they excited about the project, or are they just complaining about their investment? And this is, I would say, probably one of the most vital indicators.

Finally, just look at the quality. Is the art of a very high standard, or does it have some other uniqueness and utilities? Is there something interesting that will make people want to hold these NFTs for years and months? This would be my advice for investors or collectors.

Also, try to get an idea of the background of the project owners by looking at what they've done in the past and what they've collected.
Q: Are there any words of advice for people interested in building NFT projects on the BNB chain?

A: Try to bring something unique. Whether you're an artist, you need your utility to be unique. Try to build community before you try to sell. If you put something on Rareboard tomorrow, it won't immediately sell out because it's on Rareboard. It's selling out the ones that succeed, like Binions or PixelSweeper. They did a lot of work in the months up to release. And I think some people see that.

Some think they'll make their 10,000 unique items, sell them tomorrow, and then be rich. It doesn't work that way. There are still many projects that haven't been minted, so yeah, build your community, have good utility, unique utility, and be good at that, and then I think you can succeed.
Q: You know, there's some really lovely perspective you have given about investors and NFT creators. It was a nice conversation. It was just about half an hour, but I learned a lot. Would you like to say anything about the BNB Chain NFT ecosystems?
A: We are a small BNB chain, but it's a welcoming community. We at Rareboard and PixelSweeper enjoy being a part of it by providing tools and engaging in conversations. I hope we can maintain this community spirit as we scale up, but we must always keep these friendship values in mind.
What is Rareboard:
Rareboard is an NFT Marketplace Aggregator & Rarity Dashboard built for projects housed on the BNBChain. It also provides a platform where users can mint, buy & accept bids on NFTs from multiple marketplaces at no extra cost.

Where to find Rareboard:
Website | Twitter | Telegram | Discord
Source : bsc.news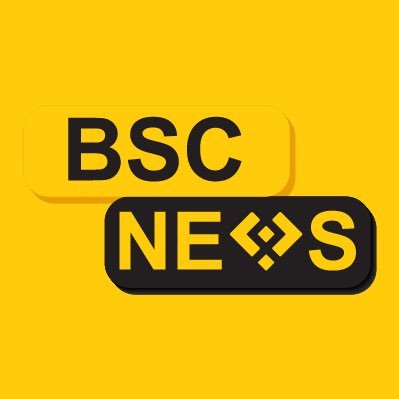 Founded in 2020, BSCNews is the leading media platform covering decentralized finance (DeFi) on the Binance Smart Chain (BSC). We cover a wide range of blockchain news revolving mainly around the DeFi sector of the crypto markets. BSCNews aims to inform, educate and share information with the global investment community through our website, social media, newsletters, podcasts, research, and live ask me anything (AMA). Our content reaches hundreds of thousands of global investors who are active in the BSC DeFi space.
BSC NEWS is a private news network. All posts posted by this user belong 100% to bsc.news All rights are reserved to BSC NEWS for more information about BSC NEWS contact BSC NEWS HERE.