The Binance "Rookie of the Year" gives his take on NFTs and much more.
'At First, I Thought It Was Fake'
Binance recently announced its "Influencers of the Year 2022" award winners at its five-year anniversary event. A total of 10 influencers were selected by Binance's community based on how much they evangelized, educated, and elevated cryptocurrency and blockchain to the public.

Candidates in the category of "Rookie of the Year" were nominated through an internal shortlist of breakthrough content creators from YouTube, Instagram, TikTok, Discord, and Twitter. The title of Binance Rookie of the Year 2022 went to CryptoJones2011.

CryptoJones is the current Community Manager for Oddblox, the community moderator for Good_fellas NFT, and a member of the BNB Chain Growth Alliance. He began networking and making his mark as a community leader to help others understand what they were investing in.
Web3Wire and BSC News had the pleasure of sitting down with CryptoJones to discuss Non-Fungible Tokens (NFTs) and learn more about his journey.
Q: How did you feel about winning the 'Binance Rookie of the Year' award?
A: I'm just beyond excited. I can't even put it into words. When Binance notified me I had won, I had to keep it a secret. They wanted my address to send it to me. I just felt crazy. At first, I thought it was fake. 

But to be honest, I got quite emotional. And then, obviously, when I had the award, I was lost for words. I was just so excited. The community's support was phenomenal as soon as they announced it and when I announced it. It was crazy. Just better than I could ever imagine, to be honest. 
‍
NFTs More Like 'a Family Connection'
Q: There is no doubt that you deserve the award. You have actively contributed to this community on various platforms. I learned about you through a previous article. Would you tell me about your background? What brought you into the NFT ecosystem? 

A: Yeah. The first time I got into crypto was in February 2021. After a few friends told me to get into it, I thought, "Let's go crazy." So I started from scratch. I didn't have a clue what I was doing. So I bought some random coins, and I can't even remember what they were. 

Because it was just before Bitcoin reached $60,000, I realized this was actually quite good. However, all my friends who told me about crypto stopped within two or three weeks, and I kept doing it. Then I got into Binance, and I started learning about it. 

As I learned about Decentralized Finance(DeFi), I bought some project tokens and enjoyed the communities on Telegram and Twitter. Then, I met an influencer called Bethany, and she inspired me, and then I fell in love with the market, I fell in love with the people in the space, and I realized this is something I want to do. So I kind of just kept at it. 

In February, I first discovered Rareboard, where I became a moderator. I was helping out unpaid. I had no idea what NFTs were, I wasn't into them. After that, I became interested in NFTs and found the community much more supportive. It sometimes happened that I would enter a Shiba telegram and start talking about Floki, and they would ban me. Of course, you wouldn't be allowed in there again, but entering NFTs was different. 

It was more of like a family connection. Everyone supported other projects and other people in this space. Seeing people working together to develop better communities, utilities, and ecosystems was nice. That just inspired me even more. 

It was probably last January or last December that I gave up my job, and then I've been involved in NFTs since February, and since then, it's been absolutely insane. 

In addition to changing my life, it has given me more flexibility, allowing me to do what I want and when I want. Well, I probably have less time now than when I worked a nine-to-five job. Now I probably work nine-to-nine. I probably do at least 12 or 15 hours a day. But I just love it; I just love building. Seeing people build and helping them feels great to me. 
Q: I remember that the craze for NFTs exploded last year after Beeple sold his NFT. Afterward, many projects came about, mainly on Ethereum and then on Solana and BNB Chain. So I want to ask you, are you more focused on BNB Chain, or are there other networks you are also focused on?

A: I am BNB Chain through-and-through among all the NFTs. Once, I tried looking into what Solana was, but it wasn't for me. I had an Ethereum NFT once, and it was only worth a few hundred dollars. 

I remember when I tried to sell it, the gas fee was around $350. I thought it wasn't worth sending. In the end, I didn't bother. 

Though I have always been fascinated by Ethereum NFTs because they are far superior in terms of even how they're listed, they have a much greater level of integration. In addition, the UI and utilities are better. They find a lot more experience because maybe they have a lot more to invest. But other than that, I am purely a BNB Chain enthusiast. I don't own any other platform NFTs at all. 
Q: Nice to hear that, and yeah, there are scalability issues with Ethereum, as well as high transaction fees. However, the developer team is working on that. However, I'm curious to know which BNB Chain NFT projects you enjoy the most?

A: I invest heavily in people and communities, and integrity is more important to me than anything else. So I am more likely to participate in a project if I trust a person or get a good vibe from them. 

It may sound a bit biased, but I work as a community manager for Oddblox NFT, the first on-chain generative NFT project. I love them; they were the first NFT projects I bought on the BNB network. And yeah, PixelSweepers are great. I love PixelSweepers, and I love the utility. 

Other than that, there are a few others, like Goood_fellas. I'm also a community manager there. The team is bringing a mint pass which is interesting to me. But other smaller ones would be like Kai NFTs. The project is great, and the dev behind it is really dedicated. There is just him on his own, and he's lovely. And then the Baked Potatoes as well. They're really good. I love the art, and the team is good. They're my favorite ones.

Q: Yeah. Baked potatoes, I love their art, and they have a good community. They also have some underlying utilities, such as imparting education among themselves. And also, Oddblox has got some unique collections on the chain. They also took the first position in the recently concluded PixelSweeper community sweep competition. Besides that, what do you think makes a good NFT project?

A: For me, it's the community and the developers, you can always tell whether they're doing it for a greater good or money. I steer clear if a project is about grabbing money, and I get the vibe. I may interact a little bit with the communities, but I don't invest or follow them. So it's the team first, then the community. If you just get genuine, friendly people involved in the community, that's great. 

Also, I'm always torn between this because there are certain projects I buy purely for the art and think, "Wow, this is amazing." So I would hold this and just keep it in my wallet. This is what I want to have and show off as my PFP or say, "Hey, look at this. This is a rare one." But then, other times, it is just about the utility and the uniqueness. 

Like I know I said a lot, but Oddblox is minting quite slowly, but it's something unique, and not many people understand what it is. Also, I like Baked Potatoes, because, as you said, they offer education. Not many places offer this, and it is unique to that project. 

That's so, yeah, I definitely think it would be a good team and community. Then there's the uniqueness of what they're offering or contributing to the ecosystem. 
Q: You've been in the NFT sector for a while. What would you recommend to newbies who want to invest in some projects? What should they look for? 

A: I've been asked this a few times, which is always tricky because it depends on the individual. I think everyone comes here looking for different things. Some people look for uniqueness, while others just want to profit quickly by flipping NFTs. 

But if you really want to be a part of the NFT community and vibe, I think you just need to find a place where you are comfortable and can call home.

Obviously, some people have been robbed, or something's gone wrong with the project, but you take that risk with anything in crypto and life in general. Sometimes you have to take that leap and put your faith in people. 

But I'm not sure if there are any tips, as such. Just go with whatever feels right. In the NFT space, there is this one inner circle of people. Once you join a community, you'll know the trusted people and the people trying to build.
‍
'The Bear Market Only Strengthened Our Circle'
Q: Additionally, you are aware of the current market conditions. There is a bearish sentiment all over the place. And so, what do you think of this bear market's effect on the NFTs? 

A: You can definitely see the one that stands out. Like this is a hot topic. It's something I've talked about quite a bit. But, as I said before, you can always tell which projects are here for the money or to build. 

Some projects release 3,000 NFTs, then another 3,000. They will do it immediately, and there will be no utility. They will just be money hungry and have nothing unique to offer. 

As you speak with people and developers in the community and get involved in different communities, you get to figure that out for yourself since you can always see what they're doing by their actions.

There is no doubt that the bear market affects it. I expected the bear market to affect NFTs in a much more negative way than it did. The bear market only strengthened our circle and made us more determined to build something great. And it just makes me even more excited because I think if this is what the community's like in a bear market, then a bull market will be insane. 

At the same time, everyone must pay for their food and bills. So it's quite difficult. 
‍
'Just Keep Building'
Q: I totally agree with that. Also, during the recently concluded Binance five-year anniversary event, CZ urged people to get their heads down, build, and be resilient. Yes, only high-quality projects will survive when the bull market returns. It must be said, however, that I have gained some pretty good insights today. It's been about five to six months for me in the NFT space, and I love learning from experienced people like you. It's like you're an OG in this field.

A: Yeah. It's crazy, like when you just said, then like some say, I'm an OG. But when I look back, I think I only got involved in NFTs last February. As for me, I'm still a baby in this field. People here have been building for months and years longer. 

In addition, I would like to drill down into everyone as I get asked about other projects by community moderators or managers like, "How did you get all these roles? Hey, how'd you get these awards, and how did you get all this stuff? And how do people know about you?"

One thing I have always maintained is that I always have high integrity. I've always been honest, and I've always been transparent. But I think the most important thing I can tell everyone is to keep trying because it isn't easy. I spend more time on crypto and NFTs now than ever before, but I find it incredibly rewarding. And that's where my passion is. 

If you don't feel that passion and it is not rewarding, then don't do it, do something else. Yes, it is that simple, just be honest and stay true to yourself. Just keep building and ignore everyone because you'll get people who say you're stupid, but you're not, no one is stupid. It's just that people don't understand. So you just keep building unless you are actually stupid, then that's a whole different story. But just keep building.
Q: I believe influencers like you are important in this industry. It's a growing industry, and influencers can play an essential role in educating the people who don't know that much. 

A: Yeah. Let me just briefly touch on something before we wrap up. Someone called me an influencer the other day, and I don't see myself as an influencer. I suppose I'm influential but not an influencer. So if that makes sense, it feels like I'm an influencer, but I'm not. It's quite challenging, isn't it? But I just feel like I'm an arbitrary person. Honestly, I just like to tweet out my thoughts, and people seem to respect that. But, yeah, I get you.
Source : bsc.news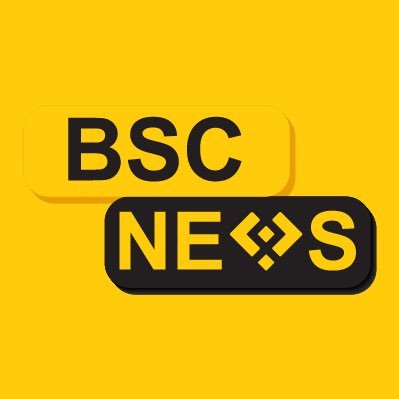 Founded in 2020, BSCNews is the leading media platform covering decentralized finance (DeFi) on the Binance Smart Chain (BSC). We cover a wide range of blockchain news revolving mainly around the DeFi sector of the crypto markets. BSCNews aims to inform, educate and share information with the global investment community through our website, social media, newsletters, podcasts, research, and live ask me anything (AMA). Our content reaches hundreds of thousands of global investors who are active in the BSC DeFi space.
BSC NEWS is a private news network. All posts posted by this user belong 100% to bsc.news All rights are reserved to BSC NEWS for more information about BSC NEWS contact BSC NEWS HERE.