$BOT Time is Now!!
Living happily and thriving on a distant cryptoverse up until now. The BOT clan's DeFi superheroes once peeked into our planet Earth simply out of an empathetic curiosity. Chaos!! Severe gaps of comprehension were apparent across ages of users preventing true DeFi benefits' penetration. BOT Planet's crypto stars embraced the responsibility of injecting crypto wisdom into us all, with BOT Apps, once and for all.

DeFi's next spotlight stealer is the revolutionary $BOT token. Smart blockchain intelligence embracing a thoughtfully built feature-rich DeFi skin. The BOT Planet ecosystem is set to soar green candles. Built upon an easy-to-use UI framework, BOT Planet makes using DeFi services seamless and equally accessible to all.

Simpler, affordable and thoughtful, the $BOT token-powered DeFi services are meant to enrich your crypto experiences. BOT Planet redefines what "easy" means when sending and receiving transactions, swapping tokens privately, voting on proposed developments, etc. You can experience BOT's diverse utilities first hand at botpla.net. But first, we suggest you acquaint yourself with the robust BOT ecosystem right away.
BOT Planet Roadmap
DEX, Wallet, Lottery, NFT, Game, Messenger en route (in that order). The BOT DEX and BOT Wallet are in the active development phase. The BOT Lottery is in the developing phase, set to release in Q3 2021. The BOT NFT ecosystem, in its developing phase, will be ready for use by Q4 2021. Lastly, the BOT Game and Messenger will be up for a hands-on exploration in 2022.

Below we detail these BOT Apps offerings: BOT DEX, $BOT Token (Tokenomics), BOT Wallet, BOT Lottery, BOT NFTs, BOT Games, and BOT Messenger.
BOT DEX: The Crypto Exchange Gamification
BOT Planet's decentralized exchange (DEX) is home to anonymously buy, sell or exchange any cryptocurrency. Yes, you read that right — BOT DEX preserves trader identity and personal information. That's not all. Even your Internet Protocol (IP) address is not logged in when you use BOT DEX. BOT DEX is poised to introduce a unique integrated decentralized payment feature for privately sending $BOT. Thanks to BOT's blockchain and solidity developers, there will be no dearth of industry-leading features on BOT Planet. Liquidity providers (LPs) also earn from the BOT DEX's profit, and receive pool rewards. The BOT DEX has been created with multiple feature (interface) personalities in the form of BOT DEX: Farming, Staking, and Gamification.
With BOT DEX Farming, you can add liquidity to the DEX for farming BOT. Liquidity Locking in a Smart Contract rewards you with BOT. By clicking the Liquidity tab you can view the "My Liquidity" table with "pool" details, you can take actions to manage or access more details, as well. You can also select or create a pool or select a pair to add liquidity.
BOT DEX Staking rewards you a percentage of transaction fees plus their governance tokens when staking assets in their liquidity pool. Lending options will also be made available under the mining category. You can view the Total Value Locked details or learn by clicking on the Tutorial button. Feature to "search by token symbol or pool address" is available whereas you can also view Active / Ended pools, "My Liquidity Only," or "Available Balance." Pairs' reward token, value locked, "My Share," and "My Reward" features give easy information access.
On the Liquidity page, you can create a pool for free. You can also view a Depth Chart (Logarithmic / Linear), Volume, Fee Returns, and Traders information. On the right side, you can check the traders (in the last 24hrs), total liquidity (plus "My Liquidity"), volume (in the last 24hrs), and fees (in the last 24hrs). Parameters, swaps (total volume / fee), total no. of traders, and LPs are also accessible with creator, creation time, fee rate, slippage coefficient, and minimum price details.

BOT DEX Gamification is set to introduce exciting gamification elements (i.e., competitions and teams).

Built on the robust Binance Smart Chain (BSC), the BOT DEX makes swapping to BEP-20 tokens a breeze.
$BOT Token (Tokenomics): Airdrop, Private, Pre, & Public Sale
Attention Please!!
$BOT token private sale ($BOT on BSCscan) is LIVE!! 14th Aug. (13:00 UTC) to 28th Aug., (13:00 UTC) 2021. 10% (20,000,000) of the tokens' total supply is up for sale. Exchange proportion is 60,000 BOT : 1 BNB. Great price, first of all. You can either buy $BOT tokens directly on their dedicated portal here (click on Private Sale strip's Buy Tokens button to connect Metamask or WalletConnect). You may also buy $BOT tokens at Cointool via their BOT Pool. Simply connect your wallet and enter the desired exchange quantity at Cointool. The goal is to raise 200 BNB (85.00 BNB left as the pool is filled 57.5% with 115.00 BNB as of this writing) with a maximum contribution of 30 BNB.

A multifunctional DeFi cryptocurrency, the $BOT token comes with a limited supply of only 200,000,000 fixed tokens.

While 10% of the tokens will be set aside for private sale, 15% will be up for pre-sale and 7.5% for the public sale. Team and founders would claim 5% whereas 0.5% will be used for airdrop and bounty. So that's the tokenomics for the 38% of $BOT tokens. What about the remaining 62%? Well, that's where the fortune favours the $BOT way: 62% of $BOT tokens are exclusively allocated for staking, farming, and apps. Upon every transfer 1% tokens are burned. 1% tokens are transferred as taxes to the marketing wallet.

The $BOT airdrop (0.275% of total supply) is ongoing until September 5 (2021) with a $5500 prize pool. The pre-sale is for 50,000 $BOT for 1 BNB (good price, middle queue) from September 3 to September 5 (2021). $BOT Public Sale would offer 40,000 $BOT for 1 BNB, starting September 5 (2021).

With locked liquidity, pre-sale and public-sale funds would be raised to make available PancakeSwap (PCS) liquidity. Airdrop and bounty fund will assist in launching marketing campaigns and publish press releases for enhanced $BOT token attraction.
BOT Wallet: Consent, Privacy, & Free Association
The BOT wallet is your hassle-free, securely connecting BOT ecosystem enabler, allowing to store and exchange tokens. End-to-end digital assets management services offering BOT wallet gives you the control of interactions in a decentralized network.
You can generate passwords plus keys on your own device (securing account access). Sharing and privacy decisions remain your prerogatives. The BOT wallet shall have these features: BSC, dApp, JSON, API, etc. wrapped in an elegant UI. You can view your tokens and collectibles. Send, receive or buy tokens right away. Select the desired blockchain to use, confirm the transaction "from" and "to" details, plus the amount and network fee easily. The BOT Wallet is strictly built upon the founding principles of Consent, Privacy, & Free Association.
BOT Lottery
Smart contract-powered BOT Lottery lets users buy lottery tickets to stand a chance to win $BOT coins. It is designed entirely fairly, giving everyone an equal winning chance. Simply buy ticket(s) (costing 1 $BOT each), wait for the winner announcement (once every 24 hours), claim your coins.

A BOT Lottery ticket bought by you gives a random 4-digit combination (with each digit in the range of 1 and 14. To win the lottery jackpot (50% of the lottery pool), users are required to check if all 4 numbers match in the right order (as the winning numbers). Although, matching all 4 numbers to win isn't required, even If 2 or more numbers are matched in the right order, you will win and receive a reward.
BOT NFT
A really unique NFT (buy/sell) marketplace, BOT NFT will appeal to all. Envisioned by a diverse team of artists, there will be memorable limited edition collectibles (and marketed NFT artwork). BOT Planet actively invites artists to exhibit their amazing artistry on the BOT NFT marketplace. Instant transactions, secure payments, with absolutely no hidden fees (only 1% fee of each sale). The soon launching BOT NFT would allow you to open your own shop for offering your personal NFT items, inviting bids from users. Buyers would also be able to contact you and review your items upon deciding to purchase.
BOT Games
BOT Games would earn you BOT tokens. The efficient game mechanics are set to provide the finest advantages of decentralization.
BOT Messenger
Decentralized BOT messenger would function free from the clutches of states and corporations. The Blockchain messenger will be 100% user-owned. There will be absolutely no control, block, deactivation, restriction or censoring of accounts. Messages will be 100% encrypted with Diffie-Hellman Curve25519, Salsa20, Poly1305 algorithms and signed with SHA-256 + Ed25519 EdDSA.
$BOT PLANET IS TECHRATE AUDITED
The community-governed $BOT PLANET DeFi project's tokens and its founders have been blocked for a year already, up until September 5, 2022. The tokens for Farming, and Staking, and Apps are also locked until September 15. These will be unlocked only for transfer to their own DEX. Their TECHRATE Audit is successfully and officially concluded. BOT Planet has passed all the 21 Issues Checking Status tests of TECHRATE. It is categorized as a low severity issues project.
3, 2, 1 — Destination $BOT Planet: The BOT Planet Architecture
BOT rewards its holders. It is built with the innate motivation to keep getting better (adding more features — diverse security options), advanced functionality, with emphasized safety. The BOT Planet mobile app (for token exchanging, earning, and member communication), will soon be available on Android and iOS.

Fortune awaits! Experience earning money with $BOT Apps. Proposed listing on PCS is on September 5 (2021) at a price of $0.01 = 1 $BOT. Zoom start your $BOT journey at botpla.net, right away!
Official contract: 0xfaeb715749575F8E4444Cd26aDcFfbaCe1D9386f

Decimals: 18

Website: botpla.net/

Telegram: t.me/botdefichat

Twitter: twitter.com/BotDefi 

BSC: bscscan.com/token/0xfaeb715749575F8E4444Cd26aDcFfbaCe1D9386f
Source : bsctimes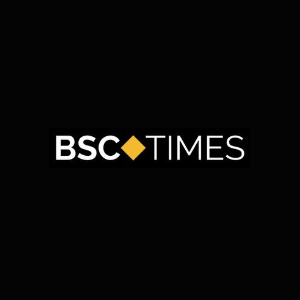 BSC TIMES is a private news network. All posts posted by this user belong 100% to bsctimes.com. All rights are reserved to BSC TIMES for more information about BSC TIMES contact BSC TIMES here.