Introduction
Despite recent gains, both BNB and the broader cryptocurrency market have faced a loss of momentum. BNB prices have decreased by 6.46% since reaching $260 in July 2023.
Future Outlook for Binance Coin
What lies ahead for the future of Binance Coin?
Current BNB Price and Market Data
The current price of Binance Coin (BNB) is $240.74, with a 24-hour trading volume of $285,988,844. BNB has risen by 0.08% in the past 24 hours. Its CoinMarketCap ranking is #4, boasting a live market cap of $37,040,443,036. The circulating supply is 153,852,915 BNB coins, while the maximum supply remains unavailable.
Binance Coin Price Analysis: Bullish Trend Expands Cryptocurrency Value to $241
TL;DR Breakdown:
Binance Coin price analysis reveals an uptrend.
Coin value has risen to $240.6.
Support level at $237.5.
The latest analysis of Binance Coin's price on both a daily and four-hour timeframe, conducted on August 13, 2023, suggests a favorable outlook for cryptocurrency buyers. The emergence of green candlesticks on the price chart signifies an intensifying bullish pressure, leading to further recovery. The value of BNB/USD has advanced to $240.6 due to the persistent upward trend.
Daily BNB Price Analysis
The recent one-day Binance Coin price analysis demonstrates signs of a bullish uptrend. The cryptocurrency has been experiencing consistent growth over the past week, with a surge in buying activity observed once again. As a result of this renewed bullish momentum, the BNB/USD value has risen to $240.6. The Moving Average (MA) value has also increased to $241.7.
The volatility has slightly increased, indicating a bearish trend in future market movements. The upper band of the Bollinger Bands Indicator now stands at $246.0, while the lower band has shifted to $237.5. The Relative Strength Index (RSI) graph depicts an ascending curve due to the ongoing bullish streak, with the overall value reaching 47.
4-Hour BNB Price Analysis
The four-hour Binance Coin price analysis provides support for cryptocurrency buyers, showcasing a continuous rise in buying activity. Despite recent bearish pressure, the bulls have managed to recover the BNB/USD value to $240.6. Additionally, the Moving Average (MA) value has risen to an extreme of $242.1.
The four-hour price chart suggests a reduction in volatility, indicating a potential uptrend in the coming hours. The upper value of the Bollinger Bands Indicator now sits at $241.8, with the lower value at $239.0. Following the recent price increase, the RSI value has risen to 46.89.
Expectations from Binance Coin Price Analysis
Based on the latest one-day and four-hour Binance Coin price analyses, a strong bullish trend is anticipated for the near future. With BNB/USD value reaching a high of $241, the bulls appear to be regaining control. If the current trend persists, further increases in cryptocurrency value can be expected in the coming days.
Recent News and Opinions on BNB
Binance Adopts AI-Based Verification Solution
Binance has partnered with 'Liquid' to introduce transparent authentication for traders in Japan. The collaboration involves utilizing a biometric verification system to provide eKYC services, ensuring compliance with respective state regulations.
Binance Labs Commits $10 Million to LSDfi's Future
Binance Labs has contributed to the Helio Protocol, enhancing prospects for the Web3 industry's future. This project combines Binance's destabilized token HAY with LSDfi, aiming to create a safer experience for mainstream investors, including withdrawal access and collateral conversion.
Binance Reduces Leverage for ADA and MATIC Contracts
Binance has decided to lower leverage for ADA and MATIC contracts due to growing risks associated with high-leverage trading. Despite popularity among crypto traders, these tokens are facing SEC allegations regarding their status as securities.
Binance Becomes First Fully Licensed Exchange in El Salvador
Binance has acquired a dual license in El Salvador, holding a Bitcoin Services Provider license and Digital Assets Services Provider license (DASP). This accomplishment highlights Binance's commitment to regulatory compliance and showcases its significant presence in global cryptocurrency markets.
Binance Reserve Report Sparks Debate
Binance's release of a reserve report has led to discussions about Silver Gate's statistics. The report reveals fluctuations in the USDC balance following Silver Gate's collapse, raising questions about Binance's financial status and balance sufficiency.
Binance Releases Evidence Report of Reserves
Binance has shared its August 2023 report, offering transparency and trust to users. The report indicates reserve rates for various cryptocurrencies, providing reassurance to mainstream users about Binance's asset reserves.
Binance Offloads USDC Assets
Binance has decided to shift away from USDC assets, leading to debates within the crypto community. The decision has resulted in a decline in USDC total value, with competing stablecoins exerting opposing pressures.
Binance Coin Price Predictions 2023-2032
Price Predictions by Cryptopolitan:
The BNB coin faces a significant challenge due to a recent lawsuit filed by the SEC. A crucial aspect of the BNB coin's appeal is its close association with the Binance exchange. However, if the Binance exchange becomes unable to operate within the United States, a substantial portion of liquidity will be withdrawn from the BNB ecosystem.
Given the current downtrend of the coin and the prevailing regulatory uncertainty, the prospects of Binance recovering its losses within this year seem improbable. The SEC's lawsuit against Binance is expected to extend over a significant duration, potentially spanning months or even years. Consequently, the price of the coin will likely be primarily influenced by speculative sentiments surrounding the eventual outcome of the case.
However, if BNB navigates the stormy waters successfully, the coin's fortunes could experience a turnaround. With this in mind, we present our BNB price predictions for the period spanning 2023 to 2032.
Binance Coin Price Prediction 2023
According to our projections, there is an optimistic outlook for Binance Coin (BNB) in 2023, with many investors expecting a rebound in the cryptocurrency market. We anticipate that BNB could experience a substantial surge and reach a peak of $307.41. However, our analysis also indicates that the average price of BNB throughout the year is estimated to be approximately $276.56. In the event of a bear market scenario, we predict that the minimum price for BNB by December 2023 could be $266.93.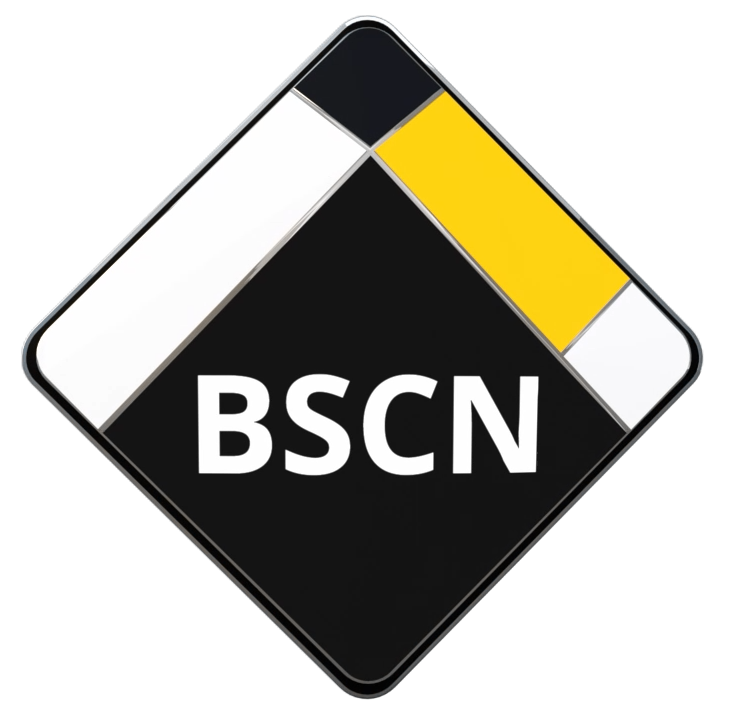 BSCN is aiming to become the leading media coverage platform around the Binance Smart Chain Ecosystem. With a strong focus towards Content Quality, Decentralized platforms, Hot topics in the market, Informative and education sources and guidance in how to be more aware around unreliable crypto projects.