The protocol's listing application to PancakeSwap is pending. Holders will help the application by migrating their Moonwalkers NFTs to the new contract.
The Dead Do Resurrect
That sounds like a spooky entry to this piece, but indeed it befits a crypto-space that has a graveyard filled with dead projects. As of writing, Coinopsy —a website that tracks failed crypto projects—has 2,405 cryptocurrencies on its dead projects list. 
Several factors could be responsible for the failure of crypto projects. To start with, a project can often be viewed by the health of its community. The price of a cryptocurrency reflects the user-community's perception of the project. 

In general, if a project does not have a sizable community to drive its adoption and engagement on social media and give it value, that project is undoubtedly set up not to last long. On the other hand, having a supportive community will keep a project healthy, but it could also be the vital ingredient that will rescue a project in times of difficulty.
Another reason why crypto projects fail—a reason that has become notorious in crypto-space—are rug pulls. A rug pull is where members of a project's team abandon the project and disappear with the project's funds and those of investors. Cases of rug pulls abound in the blockchain industry—especially in the Decentralized Finance (DeFi sector)—dampening the confidence of both crypto investors and crypto skeptics. 

While there are other reasons why crypto projects fail, the two mentioned above are very relevant to the project in this spotlight. Here, we will be looking at MoonWalkers Club—  a crypto NFT ecosystem on BNB Chain. 

MoonWalkers launched in October 2021 but almost sank in February 2022 after the developer rug-pulled on the project. However, an audacious community effort has brought life back to the project, and it seems that the project is on its way to becoming viable once again.

In this NFT Spotlight, our BSC News caught up with MoonWalkers Club's community manager, MoonMission. The duo had an interesting chat about the history of MoonWalkers leading up to the exit of its developer, how the project got revived, and the roadmap for the future. Here are excerpts from their discussion.
‍Q: So let me start this way: I learned that there's an interesting backstory to the MoonWalkers Club project. Seeing your project on NTFKey could make one think MoonWalkers is just another NFT project on BNB Chain without being aware there had been a fallout of some sorts. What is your project's origin, and what is this exciting story?

A: Well, the public minting of MoonWalkers NFTs launched on November 24, 2021. Minting started at 0.4 BNB. After a few hundred were minted, we had a slowdown and were stuck for a while. Eventually, the minting price was brought down to 0.08 BNB, and the minting activity began again. A BNB raffle which the team added as an incentive to the minting, proved to be a suitable catalyst. On Christmas eve, the 7777th NFT was minted, and we minted out. 

With successful minting out, MoonWalkers seemed to have incredible trajectory. We had a lot of different plans, including launching a token to go along with the NFTs. Holders of the NFTs were supposed to have a token allocation dependent on the number and rarity of the NFTs they hold. Sadly, when the token was launched, it could not reach its soft cap, and it failed. We refunded everyone who committed their funds to the token launch, and after that time, things ground to a halt. 
‍

Q: Just for clarification, is this the MWC token I see in your roadmap?

A: Yeah, it's part of the story here. You're on the moonwalkersclub.com, which is the old website that. Unfortunately, we have no control over that site. Right now, the website we have is themoonwc.com, and that is currently under construction. 
"So, that will give you an honest look into what we saw as investors early on and why a lot of us bought into what was being offered or proposed. It seemed the developer had his stuff together. The art was super unique with great rarity traits, and the community felt like we were ready to take the top spots in BNB Chain."
Once the token launch failed, something seemed to be wrong somewhere. We didn't have much participation from the team anymore on Telegram. 
Then one day, the wallet that had 65 BNB set aside as a community DAO fund went down to zero. The explanation was that the BNB was switched to stablecoins to preserve the value during the volatile market. Shortly after, the developer came up with a story about going into rehabilitation to deal with an addiction problem. And we never heard from him again. 

So, as a community, all we were left with were some great art in a rudderless ship. Many members sold off at rock-bottom prices, and all seemed lost.

‍

Q: Wow. That's interesting. Explain to me what kind of community existed at that time. Was there a strong community on Telegram or Discord? 
A: There was a robust Telegram community. We had about 650 holders that held an average of 12 NFTs or so. However, we found out that Twitter and Telegram had lots of bots. The Telegram had about ten times the number of holders. It was clear some were paid for engagement—to make it look a little stronger than it was. There were lots of plans in place and a solid roadmap. But the rug got pulled out from under us, as they say. 
"The developer checked into rehab in February. And you know, it was clear what was happening. So a small group of us started brainstorming behind the scenes: how will we make this work? How are we going to survive? Out of funds, with no leadership, just left with art?"
It was really incredible. We had a lot of people from different BNB Chain projects. We cut ties with the old team. They left us for dead, so we had to take action. We got a new smart contract for us to migrate the NFTs. Secondary sales now went into a community wallet. We've now got a multisig wallet. Three of us hold the keys needed to approve, so no one person can just start funneling funds out. We're pretty rugproof at this point.
‍Q: Take me back to that moment you guys rallied together as a community. Was it a loose coordination? Were there people who had the potential to take it up, rally the community together, and write smart-contracts? 

A: In the beginning, five of us got into messaging each other away from the rampant FUD in the main Telegram group. I was the top holder, and another guy was the community moderator. We had a developer who had his own project called the Gangster Skulls. So we just started talking about it.
"We believed we could do it, but we also knew there were things we couldn't do because the funds were gone entirely! So we started from scratch – a slow build. But we believed that if we could push forward and have people believe in the art, we could make it happen."
None of us were full-time in the space. We had everyday lives and were doing shifts at MoonWalkers when we weren't at work. It took some time, but different people and different projects offered empathy, technical, and marketing support for what we were doing. The outpouring was incredible and humbling.

‍

Q: Describe to me what you personally enjoy about the art. As you said earlier, the art was one of the things you were left with, the only thing you had. So what is it that initially drew you to the project, at least artistically?

A: That's an interesting question. My profile pic is one of the one-of-ones. There are six of them. It was the first image I ever saw of this project. There's something that just captured me about this particular piece. This is the one I was 100% after. When they minted, it wasn't me who minted it, but the owner put it up for sale at a price I could live with. So I bought it. 
Those one-of-ones are all unique and rare. There is an Elon Musk, a CZ Binance, a Snoop Dogg, the exploded head, etc. The artist that did them has over half a million TikTok followers and 100,000 Instagram followers. He does a lot of fashion art. His works are extraordinary. They struck a chord with a lot of people.

‍

Q: Tell me more about the transition aspect. So now you have a new team. How did you start getting to your feet, walking, and running? 

A: Once we minted out, we still had a lot of secondary activity. Things looked to be very strong for about another month or so. People got pumped up for the token launch. We were used to a high 24hr volume, high weekly volume, that sort of thing. It ground to a halt once everything came to light. I'm trying to think back to the conversations we were having. There were a lot of good ideas. We've made it a community project. We take pride in saying that "We are Dev," and how much we want the community to be engaged. 
We had a so-called DAO that got drained and is no longer there. Now, although starting from zero, it's much smaller, but we have a true DAO—one that the community can take part in and vote on different initiatives. No one person can ship off the funds anymore.

‍

Q: So I'll ask a philosophical question: what do you think makes people stay in a community like this when all hope is potentially lost?

A: I think that some didn't stay. But to answer your question, when you go through the excitement we went through, when we were getting closer to minting out, and even to the point of crashing down when the dev took off, we still had that excitement. 
We built a family based on some fascinating stuff. There is the fundamental part of it: the fabulous art. And I think as long as our project continues to move forward and gain new exposure and new holders, there will be success for a lot of us.
Q: What's next in line for MoonWalkers? There is a DAO, but what else is involved?

A: We went through the MultiSig. We've got partnerships with Little Ghosts: they're integrating our NFTs into their PlayToEarn which is fantastic because Little Ghosts lead in the space. We're thrilled to be a part of many marketplaces, including Crypto Girlfriend's new Collection Capitol and NFTKey. 

We have applied for PancakeSwap, but it isn't easy to meet one of their first criteria, which is being sold out. With our migration, it was up to every holder to individually migrate their own. But we have a problem. We are a fully minted-out project, but we don't yet have the entire supply on the new contract. The new contract has only 6,900 of the 7,800 total supply. That's a challenge right now. We think that, for the most part, some people may have even forgotten that the NFT exist in their wallet, or people just aren't engaged because we have a new Telegram. So we're going to try and get the word out one last time and see what we can get over and then move on to Plan B to see what we can do about potentially getting onto a new contract.
‍
Q: What would you say to a project that might experience something like this in the future? If somebody came to you, like, we got robbed. Should we abandon it? I'm getting just an immense sense of hope from your project that you can revive these NFT projects, you can restore a crypto project.

A: I think we've seen that it's technically possible without the roadblocks like we just discussed the migration aspect. There are different factors for sure, but it's a hopeful situation. 

It will depend on community engagement; it's going to depend on what is lost. Actually, we've had a couple of projects that came to us because they were in a similar situation, and we essentially gave them some encouraging words. 
"The community aspect and the technical part will be bumpy roads. But if you got the right friends in the right places, sometimes you get lucky."
‍
Don't forget to download the BSC News mobile application on iOS and Android to keep up with all the latest news for BNB Chain and crypto!
Follow us on Twitter and Instagram!
Source BSC News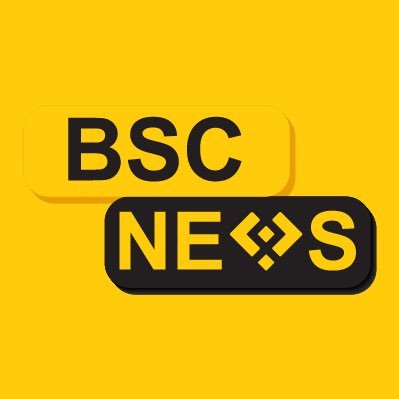 Founded in 2020, BSCNews is the leading media platform covering decentralized finance (DeFi) on the Binance Smart Chain (BSC). We cover a wide range of blockchain news revolving mainly around the DeFi sector of the crypto markets. BSCNews aims to inform, educate and share information with the global investment community through our website, social media, newsletters, podcasts, research, and live ask me anything (AMA). Our content reaches hundreds of thousands of global investors who are active in the BSC DeFi space.
BSC NEWS is a private news network. All posts posted by this user belong 100% to bsc.news All rights are reserved to BSC NEWS for more information about BSC NEWS contact BSC NEWS HERE.