"Blue Horizon, a hybrid platform that embodies the best elements of NFTs, DeFi and blockchain. "

Andrew (BSC.News)

Hello everyone and welcome to the AMA with Blue Horizon! 

Today we have @Crypto_NL the CSO and @Triple_B3 the CMO of Blue Horizon joining us today! Great to have you guys here

Crypto_NL

Thanks for the invitation Andrew!

Triple ₿

Thanks. And hello everyone. Thanks for having us here, very exciting!

Andrew (BSC.News)

Of course!

So how this will work is, the AMA will consist of two rounds. The first round will be us going through the questions that I had prepared for you before hand. And then the second round will be a community round where I will open up the room to allow questions to come in. The second round is also where we will select the two winners of our giveaway

Sound good?

Triple ₿

Sure, great! 🙂

Andrew (BSC.News)

So to kick things off
1. Please introduce yourself and the team behind Blue Horizon.
Crypto_NL

Hi everyone, my name is Wilco, also known as Crypto_NL and I am the CSO of Blue Horizon. I am co-founder of the project and I am currently in charge of strategic and legal matters of the project. I live in the Netherlands. I have been involved in cryptocurrencies since 2013 and I am especially fond of yield farming projects and early stage investments. Together with some other people who are long in crypto we decided that there was a need for a DeFi and NFT platform, and as such we started off with what now is the Blue Horizon project!

Triple ₿

My name is Bart, name on socials is: Triple_₿. I'm the CMO of Blue Horizon. I live in the Netherlands, where we've been working on the project for the past year. I am a consultant and have a background in marketing and new business development in all kinds of different sectors. My journey in crypto started in 2015 and led me to start a project, Blue Horizon, with a group I have known from the beginning within the crypto community.

Andrew (BSC.News)

Oh wow, did you two know eachother prior to the project?

Crypto_NL

No, not before we started the project. We were connected via our CEO Taco

Andrew (BSC.News)

Ah gotcha
2. What is Blue Horizon and what are your goals with this platform?
Crypto_NL

We are developing a user-friendly DeFi and NFT platform. We combine the attractive features of both aspects that give maximum value to our users and token holders. We want to encourage Artists to publish their artwork as NFTs and stimulate Collectors to buy NFTs by giving them benefits on our platform.  

Our slogan is "for Artists and Collectors" for a reason. This is because of our unique fee structure that will give parts of our accrued fees back to the artists and collectors of our platform. Moreover, there is a part of the fees that is used for token buybacks and burns, so the token model is deflationary (in contrast to all major competitors like PCS and bakeryswap).

We are currently preparing for our public sale and token launch. Together with the launch of our token we will launch our MVP, which will comprise the DeFi part of the platform. So upon launch of the token we will launch our DEX together with LP yield farming. 

After our MVP launch, we will launch our NFT marketplace within several weeks. This will be accompanied with the NFT minting. After this is all launched, we will launch our first series of NFT sales, which will be used for gamification.

Those are our short term goals. After introduction of the NFT part of our platform, we will extend the NFT collections on our platform and extend the gamification. After full completion of our platform on BSC, we will bridge our platform to other blockchains. This will be initiated early 2022.

Andrew (BSC.News)

Okay great! To to touch more on the aspects of being DeFi and NFTs
3. What makes you a hybrid platform? How are you combining NFTs with DeFi?
Triple ₿

Good question. The Blue Horizon platform is a complete platform for artists, collectors and all other users that are an enthusiast of NFTs or DeFi in general. We combine the world of NFTs with yield farming solutions that allow BLH and other NFT token holders to maximize their investment. Our collectors can benefit by staking their artwork (NFT yield farming). Token holders can benefit by staking their tokens through yield farming, while gamification concepts will be introduced which will allow collectors to use the NFTs in games and competitions.

Andrew (BSC.News)

Okay neat, so to dive even deeper into that
4. What unique features do you offer?
Crypto_NL

Good question. Simply said, we offer new opportunities that cannot be found at competitors. For example, we will have exclusive artwork that is being generated for our platform. With this artwork and the unique possibilities of gamification and yield farming we can attract a lot of new and already existing users to our platform. When people use our BLH tokens on our platform, the users of the NFT platform will get discounts on their fees, resulting in us being more cost-friendly over other competitors. Moreover, people will come to our platform when they realize that holding NFTs on, for example, Opensea is not giving them any benefits, while at our platform they can earn part of the fees that are accrued.

These are just some examples that I can share with you. Nevertheless, we are working hard to have even more features added in future!

Andrew (BSC.News)

Yes and I have been hearing a lot of complaints towards Opensea lately but not a lot of projects are willing to do what you guys are doing and step up to the plate against them

Very neat 🙂
5. How are you going to promote artists that may not be well known?
Triple ₿

Our website will have spotlight sections which artists can use for promotional campaigns or to increase their exposure. Next to that we fully support them through our socials with bio's, teasers, paid campaigns, artist AMA's and other promotional stuff. Last but not least we have different channels like NFT calendars and influencers to promote their exclusive artwork.

Andrew (BSC.News)

Very cool!
6. What is $BLH and what use cases does it have?
Crypto_NL

Our BLH token is the engine on which everything is spinning. The combination of DeFi and NFTs will give lots of synergy possibilities of our BLH token on both aspects of our platform. We will have liquidity farming on our DEX, so you can use your BLH to provide liquidity and earn additional BLH. Our NFT platform will have a tiered system in which you can stake some BLH to obtain reduced fees and other benefits on the platform. You will also need to stake BLH to obtain a minimum tier to take part in the fee redistribution system. Moreover, as the development progresses we will also add governance power to our tokens to let token holders have a vote in the governance of our platform!

Andrew (BSC.News)

Oh wow and this is all using only the BLH token?

Triple ₿

That's correct, we try to give it as much utility as possible 🙂

Andrew (BSC.News)

Yeah that's pretty unique, most platforms have a dedicated governance token but BLH is the jack of all trades!
7. Are you planning on launching a play-to-earn game?
Triple ₿

That´s a bit of a complicated one. All NFTs will be able to be used in our gamification giving them more value for collectors and artists. There are a lot of big plans around the gamification aspects of our platform. Unfortunately I cannot share too many details yet, since it is under

development and also being done with partners that have not been announced yet. It will evolve around certain properties (metadata) of the NFTs, and we will develop a whole variety of gamification aspects around them. With this gamification you have the opportunity to earn BLH or other NFTs so I think it is a good incentive for people to participate! But stay tuned for announcements of more details!

Andrew (BSC.News)

Okay yeah so if you want to know make sure to have some BLH and stay up to date with Blue Horizon
8. Why are you developing your own NFT wallet? What are the benefits of using a Blue Horizon wallet?
Crypto_NL

We want to let you experience your NFTs in its full glory and as such we want to develop a wallet for using your NFTs. At the same time, we want to have an NFT wallet that is compatible with our platform to make sure that you are still eligible for all benefits that NFT holders can have. like with gamification and NFT staking. Therefore we will develop the wallet and make sure it's fully integrated with our platform.

Andrew (BSC.News)

Gotcha, thanks for that clarification!

And last but not least
9. Any exciting news you would like to announce here today?
Triple ₿

Yes! Our public sale is 22nd of November on Poolz & Luastarter. If your interested and want to join the sale make sure to check the following medium for all the details:  

Andrew (BSC.News)

Awesome! Would you be able to provide us with links to your social media so that our users can go and follow you guys?

Triple ₿

We have a lot more exciting stuff coming up, but we can't share that for now. Make sure to join our socials to keep updated: linktr.ee/BlueHorizonNFT

Andrew (BSC.News)

Great! Make sure to go and check out Blue Horizon everyone :)This is a paid Ask Me Anything (AMA), BSC.News does not endorse and is not responsible for or liable for any content, accuracy, quality, advertising, products, or other materials on this page. The project team has purchased this advertisement AMA for $2000 Readers should do their own research before taking any actions related to the company. BSC.News is not responsible, directly or indirectly, for any damage or loss caused or alleged to be caused by or in connection with the use of or reliance on any content, goods, or services mentioned in the AMA.
Source : bsc.news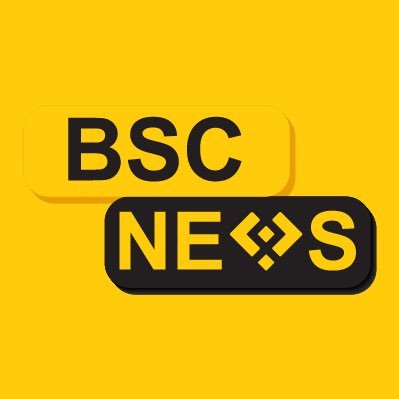 Founded in 2020, BSCNews is the leading media platform covering decentralized finance (DeFi) on the Binance Smart Chain (BSC). We cover a wide range of blockchain news revolving mainly around the DeFi sector of the crypto markets. BSCNews aims to inform, educate and share information with the global investment community through our website, social media, newsletters, podcasts, research, and live ask me anything (AMA). Our content reaches hundreds of thousands of global investors who are active in the BSC DeFi space.
BSC NEWS is a private news network. All posts posted by this user belong 100% to bsc.news All rights are reserved to BSC NEWS for more information about BSC NEWS contact BSC NEWS HERE.