Talk about bridging the gap between past music platforms and new ones on the blockchain network. Support from top musicians can certainly help achieve that. Audius, a blockchain music streaming platform, recently raised $5 million and gained support from Katy Perry and Nas.  Audius is a new streaming platform built to enable all musicians, signed to labels or not, to share and gain credit for the work. Audius aims to bring back the old days when music streaming platforms listen to what the musicians and the fans want and not content based on record labels.
Audius, a music platform that is ready to rival Spotify and Soundcloud, has recently successfully raised $5 million and also partnered with TikTok, a platform with over 1 billion active monthly users. Users on Audius can share their music on TikTok with just a click. To make things more interesting, prominent users, which include Katy Perry and Nas, have backed the platform. While allowing all musicians full credit for their work, users who also add value to the network also receive the platform's token, AUDIO. 

The raised funds, support from top musicians, and collaboration with other platforms geared towards the same goal will help Audius develop faster and achieve its goals. Also, Audius can provide solutions to new artists and many struggling while allowing them to get paid for their work. The platform also allows users to showcase their NFT Collectible. Audius is truly a platform that balances the interests of the artists, community, and users.
Source : bsctimes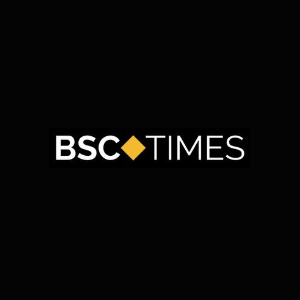 BSC TIMES is a private news network. All posts posted by this user belong 100% to bsctimes.com. All rights are reserved to BSC TIMES for more information about BSC TIMES contact BSC TIMES here.