BLiquid brings the first Auto-Liquidity-Generating Protocol to the Binance Smart Chain (BSC) providing users with perpetual entry and exit liquidity.
What is BLiquid?
BLiquid ($BLIQ) is an automated market-making (AMM) protocol that challenges "traditional" AMM's solutions to bootstrapping liquidity. It removes the issue of deciding how to bring liquidity to projects and creating an incentive for users not to pull their liquidity.
Every transaction performed, a portion of fees are locked into a contract where liquidity pool (LP) tokens are created, creating a perpetual liquidity pool that only grows as the AMM experiences more volume.

The Bliquid protocol may sound a bit familiar as it is a soft fork of the Molten project ($MOL), based on the Ethereum network.
Deflationary Auto-Liquidity-Pooling token
5% of transaction fees added to the $MOL/ETH LP (1/2 of tax sold for ETH)
Maximum of 500 $MOL per tx
Advantages of BLiquid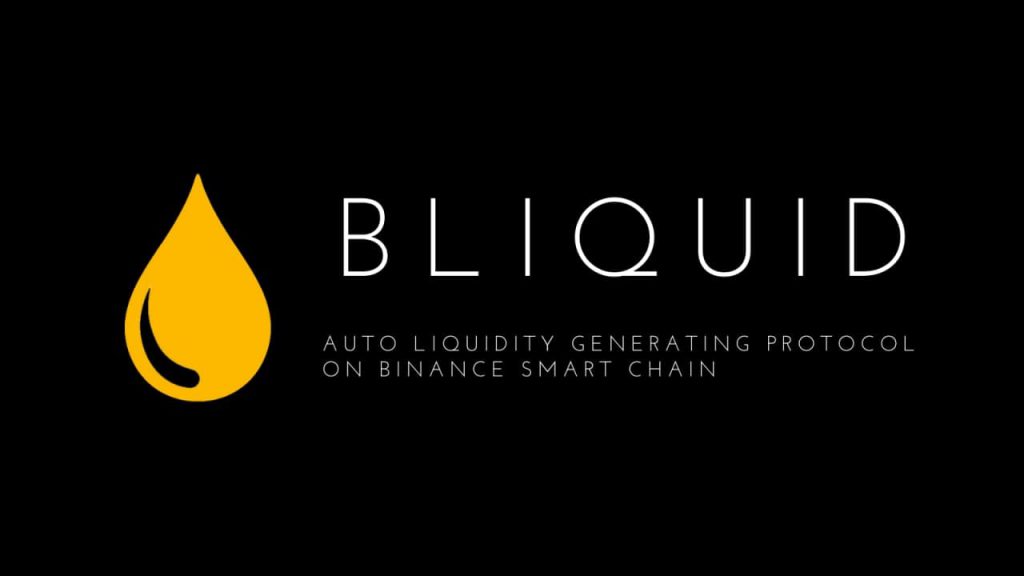 Un-Ruggable Liquidity
As previously mentioned, BLiquid's contract adds liquidity to its $BLIQ/BNB pool on every transaction. These tokens are locked in a contract, where they cant be transferred, creating an ever-growing amount of liquidity.
Deflationary Token
The BLiquid token burns 1% of its tx fees, and sends them to the 0X00000 burn address. This allows users who hold $BLIQ to gain direct exposure to the decentralized exchange's (DEX) revenue.
Fair Launch:
BLIQ also opted to keep $MOL fair launch mechanics to reduce the bots and whales controlling the supply of the token. In order to do this the contract includes the following.

1. Maximum transaction limit of 500 BLIQ

2. Trading was paused upon listing to prevent bots from "sniping" the listing, but then resumed shortly after, indefinitely
Low Fees & Quick Transactions
BLiquid is the first auto-liquidity-generating protocol to launch on the BSC, giving users the advantage of three-second transactions and negligible fees, which pale compared to those seen on the Ethereum network.
Tokenomics
5% tax per transaction (added to perpetual liquidity pool)
2 week time-locked liquidity of 100BNB/7,999 BLIQ provided by the team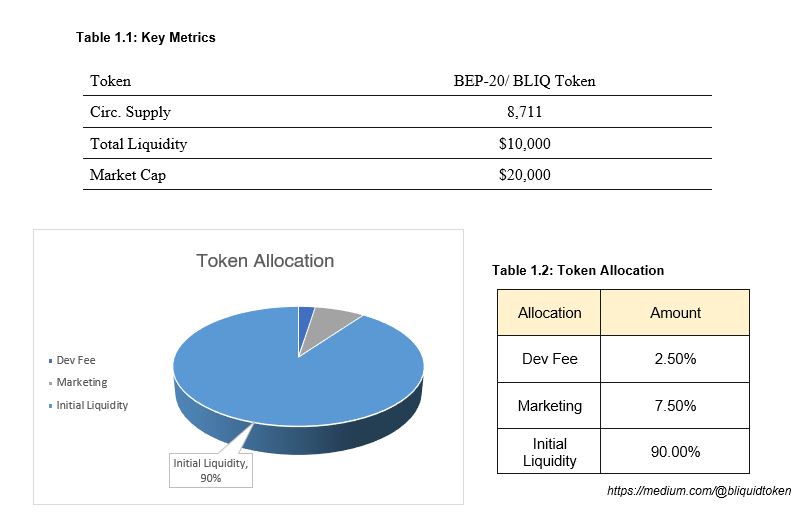 The key metrics here are that there is a minimal supply, on top of the fact that $BLIQ is a deflationary token. This makes BLIQ a very scarce asset, that could see much higher prices with increased demand. Having a market cap of only $20,000 means a couple of things, the most important is that this token will be very volatile; not much capital will cause a large price movement.

‍
Ah, Yes: The Logic
To keep things simple I will just insert this excerpt from BLiquid's medium:

Every time a BLIQ transfer happens…
1% of the transaction is sent to the burn address and is destroyed forever
5% of the transaction is sent to the contract
When the taxed BLIQ reaches a threshold (initially set to 50 BLIQ), the contract will market-sell the BLIQ for BNB
The contract then creates a PancakeSwap LP token using equal parts BLIQ and BNB. The LP token is stored inside of the contract, where it cannot be transferred, thus creating perpetual entrance and exit liquidity
‍
Purchasing BLIQ
Currently, the $BLIQ token can be purchased HERE on PancakeSwap. It is essential to understand that there will be 6% transaction fee on every transaction involving $BLIQ, so users may need to select a slippage of 10% on PancakeSwap to get filled.
RoadMap
At this point, the BLiquid team has plans on expanding its presence in the BSC ecosystem. The team is currently working on innovating yield farming systems with various BSC projects to provide rewards to users because everyone loves their De-Fi yields. These BLIQ/BNB pools will be introduced on several existing platforms. On top of this, BLiquid plans to list on a second AMM and has plans to build more features on their protocol. Within days of launch, the team over at BLiquid has already hit the ground running and has plans to continue doing so.
Overall Thoughts
Overall it is vital to proceed with caution when purchasing tokens that have just been listed. For those who have not already read our articles on safety in the BSC it is crucial to reference the following items, HERE and HERE.
Source : bsc.news