The Securities and Exchange Commission's (SEC) recently permitted the very first U.S. bitcoin futures exchange-traded fund. Since then, the price of Bitcoin has gone on to record an all-time high (ATH) of US$ 66,974.77, as of this writing.

The BTCB (Binance Smart Chain-pegged BTC tokens) rewarding BitUp rebase token is immensely benefitting from the upward BTC trend. BitUp is a unique automatic rebasing token programmed for a sustainable upward trend, giving its holders rewards in BTC. BitUp is shining just at the right time as it soared 1200% on the Binance Smart Chain (BSC) in a day after a stealth launch.

In a bid to attract more users to its ecosystem, BitUP offers more than just BTCB rewards. BitUp's smart contract tends to decrease its supply—keeping an "Elastic supply." With the supply falling on an ongoing basis, there emerges an uptrend with a soaring chart for the BitUp token.

BitUp's supply quantity updates each hour, with the entire supply getting reduced towards negative rebasing. The feature gives investors an appreciating total value of BitUp. The rebase feature doesn't affect the quantity of tokens the holders hold.

Across various leading listing platforms, such as CoinGecko, Dextools, and CoinMarketCap (CMC), BitUp is in a trending mode. BitUp's tokenomics is as follows:
6% for Marketing & Buyback

1% for the Ecosystem

3% Liquidity

5% BTC Rewards
BitUp has a total of 9,393 holders, as of this writing. 
BitUp Socials
Source : bsctimes.com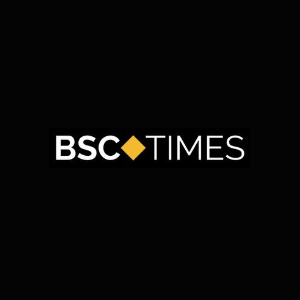 BSC TIMES is a private news network. All posts posted by this user belong 100% to bsctimes.com. All rights are reserved to BSC TIMES for more information about BSC TIMES contact BSC TIMES here.