Bingo Cash Finance aims to provide all the users with equal opportunity right from the start with its algo-stable coin protocol. It's a fair launch project that doesn't require any pre-mining and investing with no pre-sale policy.
Introduction of Bingo Cash Finance
Bingo Cash Finance is built on BSC (Binance Smart Chain) to fill the gap which currently doesn't have any use case. Undoubtedly there are some games but they don't actually help the users to release their stress. That's because the users need to go through repetitive functionality in most of these games, and the others are just simple lottery. That's where Bingo Cash Finance comes into play. It provides the users with a range of different casino games for entertainment purposes.
You can use the following to participate in Bingo Cash Finance as a user:
staking sBGO in the Bingo Cash Finance Boardroom
Staking BSC common coin
Provide liquidity and staking the LP token
Adding Tokens
You'll need to add a custom token in your MetaMask wallet which can be done by selecting PancakeSwap LP tokens, bBGO, sBGO, or BGO. If you can't see these options then you can simply open your MetaMask wallet and add the token button which is located under the "Asset" tab. Here you'll need to select on the "Add Custom Token" and click on the "Add Token" Button.
Boardroom
In order to start your farming in the Bingo Cash Finance Boardroom, you'll need to have the sBGO tokens. You can use the following ways to earn these tokens.
Buying from PancakeSwap
Farming by using the LP pools
Risks Involved
Keep in mind that all the deployed contracts on Bingo Cash Finance are owned by the Time Lock contract. Therefore, any new updates coming from the developers will take 24 hours to become effective. It means you'll have sufficient time to extract your funds to safely exit if you want. Moreover, the company is also trying to get its code audited officially very soon.
Bingo Cash Finance: Tokenomics
Bingo Cash Token: The Bingo Cash token (BGO) is the primary method of exchange on the Bingo Cash Finance platform. You can use it to play different casino games where you can win countless prizes to earn money. It's an algorithmic token that will keep its price as close to $1 as possible. The company plans to make it the next stable coin on the BSC (Binance Smart Chain). The team behind the platform is building various innovative features in the system that will allow BGO to be widely used by the users on the BSC.
Bingo Share Token
sBGO (Bingo Shares) represents the Bingo Cash Finance trust and value loosely. Moreover, Bingo shares are also used to achieve on-chain governance (entirely decentralized) where the users holding the Bingo shares will have the right to vote. The platform will also enable the users to propose and request new functionality from the developers in order to enhance the protocol's functionality. The total supply of sBGO is 35,000 tokens.
Bingo Bonds
bBGO (Bingo Bonds) helps the organization in both epoch contraction and expansion times to incentivize the BGO supply changes. Initially, the exchange rate of bBGO to BGO is 1:1 but it will change as it's dependent on certain factors. The bBGO will be issued when the TWAP of BGO will fall below one $BUSD peg. The users will also be able to buy bBGO with BGO at the prevailing price.
Pools Allocation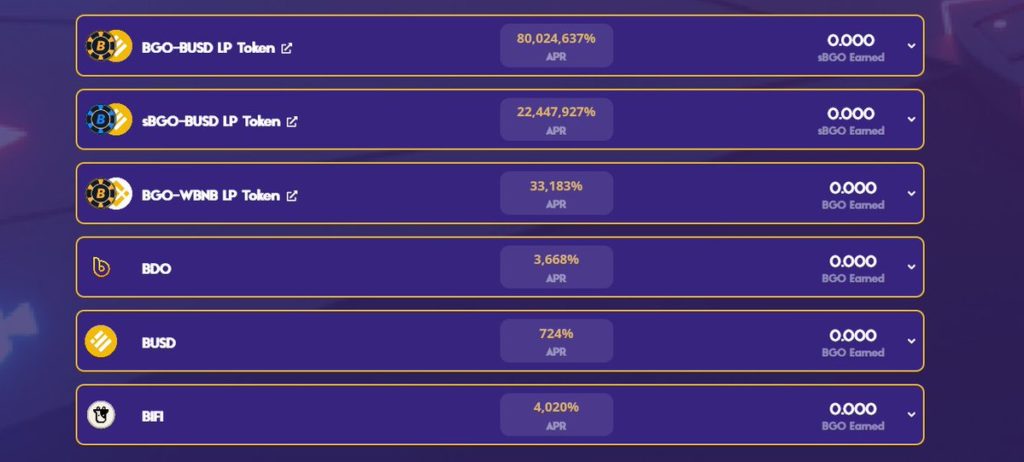 During the first week, four different Bingo Cash farms will be available for the users. They will have the following allocation with a distribution total of 98,000 BGO.
BGO/WBNB Allocation: 66,500
BDO Allocation: 10,500
BIFI Allocation: 10,500
BUSD Allocation: 10,500
After the first week, the company will open the sBGO farming pools where users will be able to stake their LP tokens. These pools will experience a 75 percent reduction in farming rate every month and will last for a year. They will have the following allocation.
BGO/BUSD Allocation: 17,500
sBGO/BUSD Allocation: 5250
BGO/WBNB Allocation: 12,250
Bingo Cash Finance: Unique Features
Multi DEX wallet support
Availability of premium bonuses while redeeming the bonds
Range of different games to win real money
No expiration date on bBGO tokens that greatly reduce the risk
Project Roadmap
As mentioned, the team behind Bingo Cash Finance aims to bring many innovative and useful features and functionality to the platform. Here's a breakdown of the Bingo Cash Finance current and future plans.
June-2021 to September-2021
Casino Optimization:
Launch of casino games by using BGO (Bingo Cash) token and MetaMark wallet.
Support deployment for many popular DEX wallets such as Mathwallet, Trustwallet
Dividend system for casino profit with final testing
System Optimization:
Multi DEX wallet support
To be listed on multiple farming platforms and networks
Optimization of token distribution
Multiple public chains support
September-2021 to December-2021
Preparation and development for CEX listing
Profile customization for users
NFT unique avatars and collectibles
Live achievement system
December-2021 to March-2022
BGO wallet finalization
System launch for Casino profit dividend
NFT cross-chain development
March-2022 to June 2022
Online BGO DEX wallet
LP and many other tokens support for borrow system
Borrow system for Collateral assets using sBGO and BGO
June 2022 to September-2022
Mobile Application for BGO wallet both iOS and Android:
Account Management
Borrow function
Farming, staking and boardroom APY calculating
NFT market
Casino Optimization:
Sports bet finalization
New live casino game
September-2022 to December-2022
Multiple cryptocurrency support for BGO wallet mobile app
Blockchain application such as Instadapp, Zerion, Zapper, etcetera integration for BGO wallet mobile app
BGOChain Node Testing
BGOChain Testnet finalization
December-2022 Onwards
Beta testing of BGOChain
New platform for NFT artists
Sport bet on live using BGO
Source: BSCDaily.com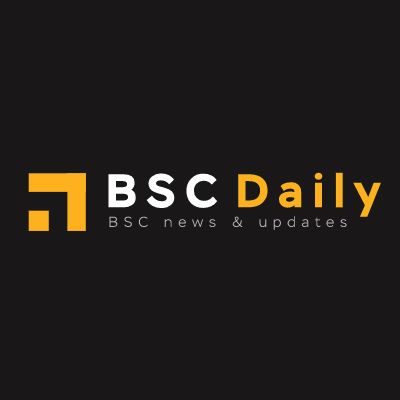 THE OFFICIAL AUTHOR OF THIS POST IS BSCDAILY.COM

BSCDaily.com brings you the latest Binance Smart Chain news, guides & featured projects.