Binance has previously undercollateralized its stablecoin, BUSD, on its own blockchain, according to on-chain data revealing that the wallet backing the BUSD bridged from Ethereum's blockchain onto Binance's blockchain did not consistently equal one dollar's worth of assets for each Binance-pegged BUSD.

Investigative reporter Jonathan Reiter of Data Finnovation collaborated with Patrick Tan of Novum Alpha to initially publicize the shortfall. Reiter has published five scholarly articles and specializes in stablecoin research. Both firms are based in Singapore. Their joint analysis shows insufficient backing of BUSD trading on BNB Chain for several months.
Not-so-stablecoin BUSD
BUSD is the world's third-largest stablecoin with a market capitalization exceeding $16 billion. Binance worked with blockchain infrastructure firm Paxos to promise 1:1 backing.

However, Paxos only promises 1:1 backing of BUSD on Ethereum. For a while, the public assumed that BUSD on any blockchain was fully backed — especially Binance's own blockchain. Eventually, Paxos disclaimed responsibility for non-Ethereum-based BUSD.

Aiming to distance itself from non-Ethereum-based BUSD, Paxos clarified, "Binance-Peg BUSD is strictly a Binance product; it is not issued by Paxos nor regulated by the New York State Department of Financial Services."

Repeatedly assuring the public about BUSD's 1:1 backing and dollar peg is of paramount importance for Binance. Binance itself holds 25% of its assets — a staggering $13 billion — in BUSD. Incredibly, the company forcibly liquidated customer holdings of competitors' stablecoins USDC, USDP, and TUSD in order to increase BUSD adoption last year.

Binance claims that BUSD reserves are audited monthly in compliance with all relevant regulations. Paxos affirms that it holds assets to back all BUSD tokens on Ethereum with fiat currency and US Treasury bills in US banks. However, Paxos does not back BUSD on BNB Chain, which have occasionally been undercollateralized.
Orange line represents Paxos-linked $BUSD on Ethereum intended to back the equivalent $BUSD circulating on Binance Smart Chain.

Green line is the $BUSD that was circulating on Binance Smart Chain that ought to have been backed by the equivalent on Ethereum. pic.twitter.com/LgXgZnYey6— Patrick Tan (@patrick_novum) January 3, 2023
Binance wanted you to believe
Skepticism is understandable regarding so-called stablecoins, many of which have failed to maintain their stability. Many stablecoins have collapsed all the way to $0.

Fans of Binance believed BUSD was different. Binance wanted to differentiate its stablecoin from a long history of lies by other stablecoin issuers. It convinced the world that it would fully back all BUSD at all times, no matter what. It failed.

Of course, many stablecoins maintain their peg for years — trading at $1 until the very end, then suddenly crashing to $0. Terra (UST) traded at $1 for over a year and a half. Then, within one month, it traded from $1 to below one penny and never recovered, losing $18 billion dollars in market capitalization.

In fairness, Binance seems to have resolved these past issues with BUSD. Despite months of historical shortfalls, it currently backs Binance-peg BUSD 1:1.
Source : Protos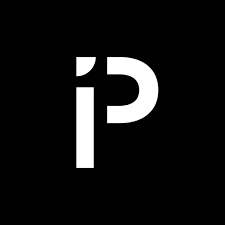 We believe that crypto will reshape the financial landscape and open countless opportunities for the individual, not just the institutions.
The power of financial freedom should be accessible to everybody, and not restricted to Wall Street fat cats and connected insiders.
So, Protos is for you.