Binance, the world's leading blockchain ecosystem and cryptocurrency infrastructure provider, is to issue Binance Account Bound (BAB), the first-ever Soulbound Token (SBT) built on BNB Smart Chain.

Initially introduced as a pilot project, BAB will only be accessible via the Binance mobile app – as an opt-in feature, allowing  KYCed Binance users to mint their BAB directly on the wallets they use on Binance platform. When minting, users will be required to select a wallet address – either a current one or a button to create a new one – where the SBT will reside.

"Soulbound Tokens will play a significant role in the way web3 credentials will work in a Decentralized Society. This will transform how we connect, as blockchain technology will give society greater authority to determine how communities interact based on their credentials or affiliations. We foresee numerous use cases for the BAB token, and we will actively collaborate with the community to develop this revolutionary vision of decentralized society," said Changpeng Zhao, Founder and CEO, Binance.

Binance will issue Binance Account Bound (BAB) tokens, which serve as Binance KYC user credentials. Initially, BABs would just indicate that Binance customers have passed the Know Your Customer (KYC) process, but as Decentralized Society (DeSoc) use cases evolve, Binance may issue other types of BAB tokens in the future. Dapps may also utilize BABs for a variety of security use cases, such as airdropping to addresses with BAB tokens or an NFT protocol that only allows minting from addresses with BAB tokens to prevent bots, etc.

BAB will function as a Binance identity and can be used by third-party protocols to verify BAB tokens for a variety of purposes, including avoiding bots, airdropping NFTs, and a DAO using it for quadratic voting, among others.

Soulbound tokens are a new type of tokenized credential, identity, or affiliation. SBT's are non-transferable and non-financialized. Ethereum creator, Vitalik Buterin first introduced the idea along with  E. Glen Weyl and Puja Ohlhaver, earlier this year.

About Binance

Binance is the world's leading blockchain ecosystem and cryptocurrency infrastructure provider with a financial product suite that includes the largest digital asset exchange by volume. Trusted by millions worldwide, the Binance platform is dedicated to increasing the freedom of money for users, and features an unmatched portfolio of crypto products and offerings, including: trading and finance, education, data and research, social good, investment and incubation, decentralization and infrastructure solutions, and more. For more information, visit: www.binance.com. Trade on the go with Binance's mobile crypto trading app. Download for Android or iOS. 

About BNB Chain

BNB Chain is a community-driven, decentralized and censorship-resistant blockchain, powered by BNB. It consists of BNB Beacon Chain and BNB Smart Chain (BSC), which is EVM compatible and facilitates a multi-chain ecosystem. It is the world's largest smart contract blockchain in terms of transaction volume and daily active users. It has processed 3 billion transactions to date from 163 million unique addresses, bringing developers massive user access with ultra-low gas fees and zero downtime since inception. The ecosystem has more than 1,300 active dApps across multiple categories such as DeFi, Metaverse, blockchain games, NFT, and more.
Source : bsctimes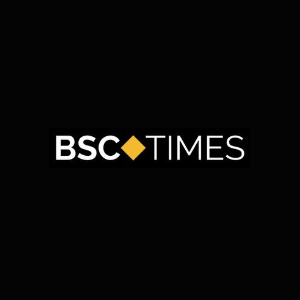 BSC TIMES is a private news network. All posts posted by this user belong 100% to bsctimes.com. All rights are reserved to BSC TIMES for more information about BSC TIMES contact BSC TIMES here.