Chilean architect and NFT artist CoralCorp opened up to BSC News about artistic inspiration behind the wonderful work.
‍
Meet NFT Artist: CoralCorp
The culture of NFTs on Binance Smart Chain continues to grow. Here at BSC News, we are looking to highlight NFT artists on Binance Smart Chain (BSC) and prove that there is plenty of NFT action to be had on our favorite chain. This week we are highlighting CoralCorp, an architect and NFT artist who hails from the South American country of Chile. 

CoralCorp's work has been featured on marketplaces like BakerySwap, Liquidifty, and others. The artist's work explores pop culture themes mixed across collages featuring VR, 3D, and musical elements. Special collections like the CoralDolls, TimeDonut, and Foxy Diamond combine ideas and concepts from crypto with profound connections across historical and contemporary influences.
Do you care to describe your personal history? What is your artistic background? 

First, I want to thank this interview, I consider it a sign that things are going well. My artist name is CoralCorp, I am from Chile, and I studied in Argentina, at the National University of Córdoba [Faculty of Architecture, Urbanism and Design]. 

Since I was little, I have always had an affinity with the art world, I have studied its entire history. However, none of that makes sense unless you have critical thinking that leads to something that generates reflection.‍
I think the word NFT has a negative connotation right now. It may be because the market is full of works that are not art, digital garbage that borders on insanity, greed mixed with a need to sell smoke.
What brought you to blockchain and crypto?‍
Once I really understood Bitcoin.

Currently, I see many people who arrive in blockchain and crypto with little information–like jumping into a shark pool. Some come for a meme coin. Some come through the NFT world.

I do not mean that I am a lover of blockchain technology. It could be obsolete in a few years. I just want to say that first, you have to inform yourself, and in this case, this implies learning about economics, geopolitics, information technology, and programming–and this is difficult and requires dedication. My art feeds off these situations.‍

Can you share your artistic process? Do you have steps?‍

1.- A message that you want to convey.

2.- Find the best way to organize the idea so that it transmits something.

3.- Creation

What is currently very difficult for me is music. I think I still have a lot to improve. Notes have a lot of meaning, and how they are structured can change everything and ruin a work. It is an extremely delicate subject, every tone, every silence…‍

Coral Dolls is a helluva collection. Each one looks so intricate. The graffiti style is also very attractive. How do you decide what to create?‍

First, I need to mention my generator axis because from there, everything else follows. Like anyone, I have obsessions, tastes, and influences. The most important thing is the notion a person has of art and of the world. 

In my case, I think that art is an involuntary reflection of culture in a time frame. Due to this, my art always takes current themes, always seeking to represent that reflection. It may be in terms of composition or technique. 

To achieve this, I never judge life as if there were good or bad things. For me, everything is a sea of gray that is constantly changing. Although, I know well that this thought is full of contradictions that, in turn, make it beautiful.
Where else do you draw inspiration?‍
If you mean searching for the theme that structures a work, I just live my normal life, and I don't design anything until I have a theme. The search for that trigger is not a search. I can go weeks without creating anything, or it can be days in a row of creations. I guess I'm not constant, but that doesn't mean I'm not interested. I just want that when creating something, it makes sense to me.

If you mean other people:

Artists: Michel Basquiat, Pablo Picasso, Piet Mondrian

Architects: Kenzō Tange, Arata Isozaki, Toyoo Itō, Santiago Calatrava.

How do you like working on BakerySwap and Binance Smart Chain? Any positives or negatives?‍

It is always interesting to see how they add new features. The crypto world is going so fast that it is impossible to keep up with all the projects. 

At the beginning in BakerySwap, it was difficult, but I liked that it was easy to tokenize plus the low commissions in the network. But it is a very competitive space– you always have to be vigilant.

Do you prefer BSC or ETH? 

I will always prefer the most practical. Currently, I prefer BSC. But I'm not one of those who blindly loves a project. I am also very attentive to the progress of IOTA.

What are the positives to being an NFT artist?

Your audience happens to be the whole world. There are no limits or censorship, and in such a world, the most important thing is the viewer's criticism.
I don't know what the biggest challenges are for an NFT artist, I only know that when selling a work, I feel indebted to the people who appreciate my art, and I feel the need to continue improving as an artist, so as not to disappoint those who supported me and valued what I do.
What are the biggest challenges for an NFT artist?
I think the word NFT has a negative connotation right now. It may be because the market is full of works that are not art, digital garbage that borders on insanity, greed mixed with a need to sell smoke. Or even people repurchase their own works to raise their prices or create the illusion that they have a higher volume of purchase. Like a pyramid scheme…

All these practices make me constantly question whether what I sell is smoke or art … I don't know what the biggest challenges are for an NFT artist, I only know that when selling a work, I feel indebted to the people who appreciate my art, and I feel the need to continue improving as an artist, so as not to disappoint those who supported me and valued what I do.

It is very interesting how the crypto world is evolving: from the reasons it was invented, to now and why it is bought…

How is the cryptocurrency and NFT atmosphere in Latin America?

Latin America… A place full of social differences and ignorance… My beautiful region. 

Unfortunately, I think that to know the crypto world requires a lot of education, a lot of knowledge of different areas that are not usually taught… It is just an idea, but I think that on average, it is still very early… I cannot speak for other countries Latin Americans, only for Chile.

How about cryptocurrency and NFTs in Chile?

In Chile there is the "NGO Bitcoin Chile," which educates and promotes blockchain. In art circles, for some time, NFT has been talked about and sold, such as "Citylab." In that sense, Chile is not lagging behind, although if we talk about the knowledge of the masses, it is still a long road…
The nature of human beings is in society, a constantly changing mass that determines the limits of what is right. I suppose that art only reflects the shape of that mass, and therefore it is a moral photograph.
Would pick a piece from Coral Dolls and describe it? 

I will describe CoralDoll 46.

Something that CoralDoll series have in common is that they are in boxes and that they are consecutive numbers. This is to reflect the practices applied by other NFT artists. I did not create anything new, I just took it because it is something very representative, and I wanted to reflect it.

CoralDolls is a product of intense marketing that I love because it clearly reflects an overconsumption society.

Each work consists of a character and a background. An explanatory text that talks about the idea and a looped song of 10 seconds. They also have a hidden phrase that describes my intentions, along with the address used to create the work (the latter to avoid plagiarism).cdn.embedly.com/widgets/media.html?src=https%3A%2F%2Fgfycat.com%2Fifr%2Fslowgrandibadanmalimbe&display_name=Gfycat&url=https%3A%2F%2Fgfycat.com%2Fslowgrandibadanmalimbe&image=https%3A%2F%2Fthumbs.gfycat.com%2FSlowGrandIbadanmalimbe-size_restricted.gif&key=96f1f04c5f4143bcb0f2e68c87d65feb&type=text%2Fhtml&schema=gfycat

Name: CoralDoll 46
In the end everything will sound beautiful, that will be the moment of the end of the cycle. And they will tell you where to walk, talk and think. In the end everything is a fantasy, we all go to the same place. Like a pointless game, the only thing we can do is go forward, the distortions created by monetary manipulation create the door of interest. Praised be the lord of "limbo"…
In this case, the play speaks of "that door" that we are all going to cross. It is a reference to the cycles of Bitcoin, at the moment when it corrects and there is a lot of fear, like fear of death.

I decided that the character should be almost invisible to give more emphasis to the background, a reference to the fact that the person at that particular moment is no longer important.

I usually use famous works of art from different times and create collages that change the total meaning of the works from which they come. This decision is made by thinking that everything has already been determined as if it were levels of thought already created, and to access each one, you require conditions of knowledge. 

When dealing with a finite universe in terms of rigid laws that determine life, the course of survival is influenced by these physical laws, creating only a path of creation and invention. Analogical to this, as a cycle of iterations of successive recursion, I return to what has already been created to create something new and, in this way, repeat the cycle.

In this case, use only the corner of the "Drawing in the Studio" work by Paul Wonner to duplicate it four times and create a door. Also, "La Frileuse" by "Jean Antoine Houdon" to represent a skewed path. 

Three spheres were added to represent two things: the digital world's perfection and the depth in the scene. In this case, golden proportions were not added to organize the geometry of the work since their objective was to center the door.

Anything else you wish to share? 

As a Chilean artist, being able to tokenize a work opens the doors to the world, which means that you can no longer think regionally, you have to look for those things that make us all the same, critical messages that generate reflection, is necessary that the people be aware of their existence and their link with others. 

Where to find Coral Corps work:

Website | Twitter | Instagram | BakerySwap | Rarible | Liquidifty |

‍

Don't forget to download the BSC News mobile application on iOS and Android to keep up with all the latest news for Binance Smart Chain and crypto! Check out the DeFi Direct Linktree for all the access links!
Source : bsc.news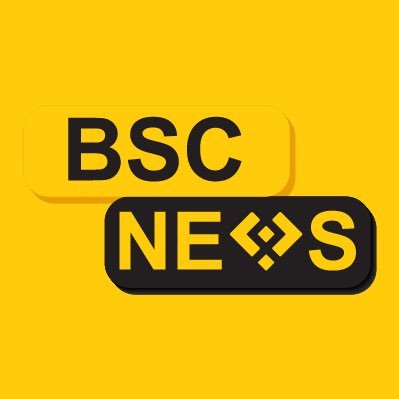 Founded in 2020, BSCNews is the leading media platform covering decentralized finance (DeFi) on the Binance Smart Chain (BSC). We cover a wide range of blockchain news revolving mainly around the DeFi sector of the crypto markets. BSCNews aims to inform, educate and share information with the global investment community through our website, social media, newsletters, podcasts, research, and live ask me anything (AMA). Our content reaches hundreds of thousands of global investors who are active in the BSC DeFi space.
BSC NEWS is a private news network. All posts posted by this user belong 100% to bsc.news All rights are reserved to BSC NEWS for more information about BSC NEWS contact BSC NEWS HERE.