Around $12 billion in various crypto assets has been withdrawn from Binance since November. To Forbes, the massive outflow looks like a soft bank run. To the rest of the market, it just might be business as usual.

Binance has experienced a significant outflow of assets in the past two months, a recent report from Forbes found.

Forbes analysts dove deep into Binance's wallets and found that the exchange saw around $12 billion of outflows since November.

Aside from the massive outflows, the report finds the discrepancy between reports of Binance's holdings troubling. A lack of consensus among analytics platforms led Forbes to worry about foul play within the exchange, as some reports showed gaps of several billion dollars in Binance's wallets.

However, the report only briefly addresses the state of the broad crypto market and underestimates its effect on Binance's holdings.
Discrepancies in Binance's asset reports
Earlier in December, Binance made news as on-chain data showed the exchange lost $3 billion of assets in a single week. The exchange saw 4% of its total asset balance withdrawn, sending the market into a frenzy. At the time, Binance's CEO Changpeng Zhao assured customers that the withdrawal amount wasn't even among the exchange's five largest and that there was no cause for concern.

A Forbes report found that the exchange lost 15% of its assets since then. The exchange's balance of BNB, its native token, was slashed in half since November. The number of BUSD stablecoins sitting on the exchange also decreased by 40%. Forbes noted that MATIC, APE, and GALA balances on the exchange also dropped between 40% and 50%.

Aggregating data from various crypto data firms showed that almost a quarter of Binance's assets were drained from the exchange since the beginning of November.

According to CoinMarketCap, around 31% of Binance's total assets sat in BNB on Jan. 4. This is significantly higher than the amount Binance disclosed in its November transparency report. However, Forbes believes that the 57 million BNB tokens reported by CoinMarketCap are "questionable."

Namely, the number contrasts sharply with the number of BNB identified by Nansen, DefiLlama, and Arkham, which range from 22 million to 40 million tokens. Forbes' own analysis of Etherscan found only 16 million BNB on the exchange.

Around 40% of Binance's BUSD balance also left the exchange since November. The discrepancy between the data provided by analytics firms led Forbes to believe that Binance itself reported holding several billion BUSD less than the numbers provided by Nansen and DefiLlama.

The report also found discrepancies in Binance's BTC holdings. The number of tokens held by the exchange varied from 287,000 BTC to as much as 577,000 BTC. Analysis company CER.LIVE reportedly identified $9.6 billion in BTC in Binance's wallets, which is more than twice the amount shown both by Glassnode and CoinMarketCap.

Forbes' own estimate that Binance holds 4.49 million ETH is much higher than numbers shown on other platforms — CoinMarketCap estimates the exchange only holds around 2.58 million ETH.
You win some, you lose some
However, it's important to note that Binance hasn't only been bleeding assets since November.

While the exchange lost a significant number of BUSD, it saw its USDT and USDC balances double during the same period. The exchange now holds a combined $6.27 billion worth of the two stablecoins.

Forbes dismissed the possibility of Binance's outflows being a result of broader market turmoil. Its analysis looked at exchanges with publicly available proof of funds and found that Binance saw the most outflows in the past 30 days. Other large market players such as Crypto.com, Bitfinex, Huobi, Bitmex, and OKEX saw only single-digit changes in their assets.

"The situation indicates that there are trust issues concerning Binance, and its position as the largest crypto market raises the possibility of contagion should those prove well funded," Forbes noted.

The publication concluded that the exchange is experiencing a "soft run on the bank" and that there is a possibility the run could intensify.

The possibility of Binance seeing a devastating bank run certainly is there. However, the Forbes report failed to address Binance's size and hasn't contributed the scale of its outflows to the number of users it services. It also doesn't consider the volumes Binance handles — having a similar percentage of users withdraw assets from a smaller exchange would result in a much smaller total sum of outflows.

There is also the case of its rising USDT and USDC balances. A decrease in its BUSD and BNB holdings could be a result of its users swapping the exchange's own tokens into less volatile and much larger stablecoins.

According to a recent analysis, crypto investors have started withdrawing their digital assets from the Binance crypto exchange in recent weeks following the demise of the rival FTX. And, in spite of CEO Changpeng "CZ" Zhao's reassurances that the crisis had been brought under control, the rate of outflows is only increasing. Customers withdrew a net amount of 360 million dollars on Friday and it certainly seems like the world's largest digital asset exchange, Binance, is having trouble maintaining its holdings.

Binance Amidst Chaos

The underperformance of the exchange's indigenous tokens, Binance Coin (BNB) and Binance USD (BUSD), is indicative of investors' skepticism. The value of BNB has dropped by 29% in only a little over two months. Whereas, BUSD has also dropped in market cap, thus losing out on its 6th rank to XRP.
Nansen, an independent crypto data business, reported on December 13 that the top crypto exchange Binance had lost $3 billion in assets over the previous week, or 4% of the company's total at the time. The exchange lost almost 15% of its assets after Zhao negated the withdrawals from the Nansen article on Twitter the same day. Even still, in only two months, roughly a quarter of Binance's assets left the exchange.

Binance appears to be losing credibility and clout in less obvious ways as well. Even while the exchange's total value has decreased by 24% since November, investors' holdings of popular tokens like MATIC, APE, and GALA have also been reduced by between 40% to 50%.
Binance's Doubtful PoR
On January 4, CoinMarketCap displayed a balance of $9.58 billion BUSD, which was over $3.5 billion less than the $13.1 billion and $13.2 billion respectively that were announced by Nansen and Defillama. It reported the portfolio allocation to be BNB at 31.86%, BUSD at 19.15%, USDT at 16.73%, BTC at 9.87% and ETH at 7.16%. The remaining were attributed to the "Others" category.
Disparity In Binance's Assets
Since November, over 40% of the BUSD balance on Binance has also left the exchange. According to the report, the difference between the information provided by analytics companies and Binance's own claimed holdings of several billion BUSD is less than what Nansen and DefiLlama reported.
Discrepancies in Binance's BTC holdings were also discovered in the research. The number of crypto tokens held by the exchange varied from 287,000 BTC to as much as 577,000 BTC. The sum disclosed by Glassnode and CoinMarketCap is less than half of what analysis firm CER.LIVE claims to have discovered in Binance's wallets — a whopping $9.6 billion in BTC.
This disparity is indicative of trust issues with Binance, and given the exchange's prominence in the crypto market, it's reasonable to worry that these suspicions could spread if they materialize. Yet, there hasn't been much media attention about Binance or significant market turbulence, but if withdrawals keep rising at their current rate — it might end up having catastrophic effects on digital assets and on market participants.
Source : crytoslate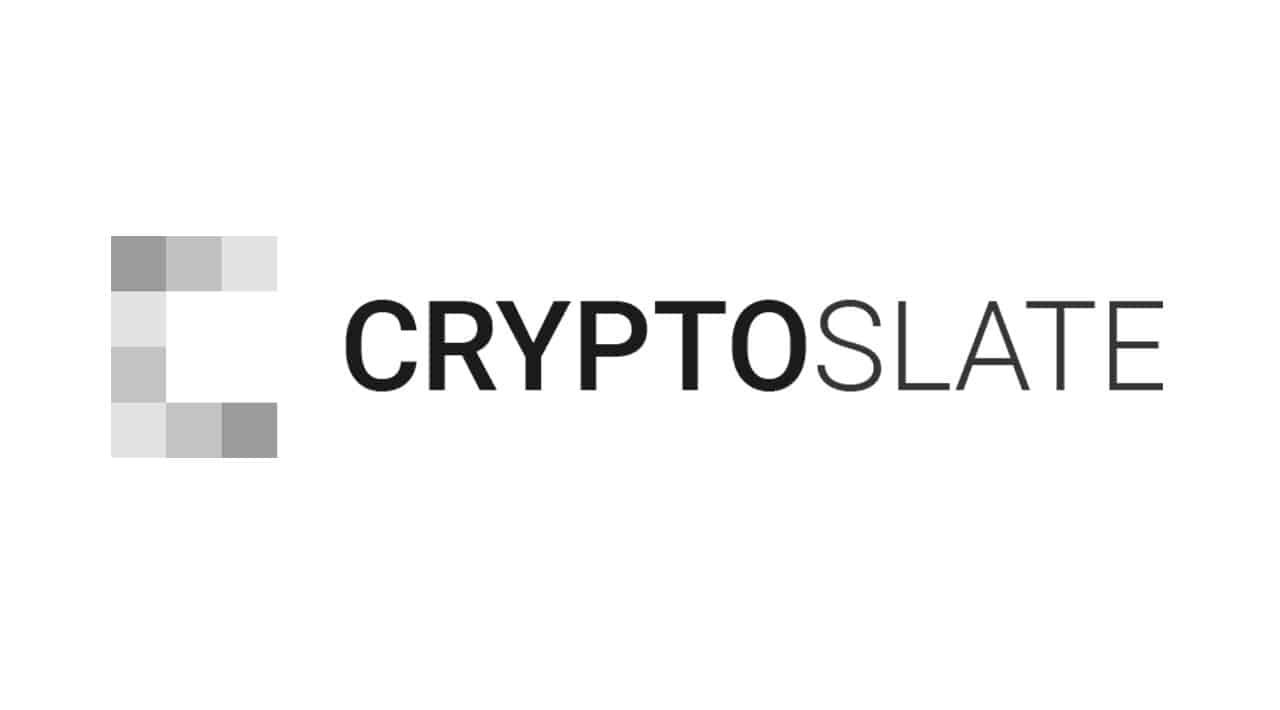 Since 2017, CryptoSlate has strived to be an objective authority for the fast-moving and nascent digital assets space. With a focus on Bitcoin, DeFi, NFTs and web3, our goal is to be a go-to destination for both new and sophisticated crypto investors.