Binance Launchpool Welcomes Neutron (NTRN)
Binance has recently introduced Neutron (NTRN) to its esteemed Launchpool, marking the Thirty-Eighth project on the Binance platform. Neutron is set to revolutionize the decentralized finance (DeFi) landscape by offering a seamless platform for building cross-chain applications.
Understanding Neutron (NTRN)
Neutron, denoted as NTRN, is designed to simplify the process of developing cross-chain applications, breaking down traditional barriers between different blockchains. It utilizes the Inter-Blockchain Communication Protocol, enabling developers to create applications that transcend individual blockchain boundaries.
The Power of Cross-Chain Capabilities
Neutron's primary value proposition lies in its ability to facilitate the creation of cross-chain applications. This breakthrough is made possible through the utilization of the Inter-Blockchain Communication Protocol, enabling DeFi decentralized applications (dApps) to interact with multiple blockchains, access various digital assets, and tap into diversified liquidity pools.
Economic Security Anchored on the Cosmos Hub
Security is paramount in the cryptocurrency world, and Neutron provides economic security by anchoring its operations to the Cosmos Hub (CH). This association ensures a high degree of trust and reliability, addressing user concerns about the safety of their assets and interactions within the Neutron ecosystem.
NTRN Token Supply and Reward Structure
Neutron (NTRN) has a total supply of 1,000,000,000 Neutron Native tokens. Additionally, 20,000,000 Neutron Native tokens (2% of the total supply) are allocated to the Launchpool for token rewards. This allocation fosters liquidity and trading opportunities, ensuring a sufficient supply of NTRN in the market.
Participation in Neutron Launchpool: How to
To participate in the Neutron Launchpool, users must stake Binance Coin (BNB), TrueUSD (TUSD), or FDUSD. The process involves fulfilling KYC (Know Your Customer) verification, adhering to hourly hard caps, and choosing from supported pools (BNB, TUSD, FDUSD) to earn NTRN tokens.
Farming Period and Daily Distribution of NTRN Farming Rewards
The farming period spans from 2023-10-11 00:00 (UTC) to 2023-10-30 23:59 (UTC). During this period, daily rewards are distributed to participants in the BNB, TUSD, and FDUSD pools, providing transparency and real-time updates on the annual percentage yield (APY) and total pool balance.
Flexible Staking and Automated Transfers
Neutron Launchpool offers flexibility in staking, allowing users to stake in one pool at a time. Unstaking is instant, enabling users to move assets between pools or adjust their staking strategy promptly. At the end of each farming period, staked tokens and unclaimed rewards are automatically transferred to users' spot wallets.
The Future of Neutron (NTRN)
Neutron's roadmap includes the launch of the SID Launchpad, NTRN as a payment token, domain NFT-gated merchandise store, developer grant program, and NTRN token staking, creating new opportunities for users and developers in the Neutron ecosystem.
Tokenomics of Neutron (NTRN)
Neutron (NTRN) will be issued as an ERC-20 and BEP-20 token, with a total supply of 1,000,000,000 NTRN tokens allocated across various categories. The Seed Sale, Strategic Sale, Binance Launchpad, Core Team, Advisors, Marketing, Foundation, Community Airdrop, and Ecosystem allocations ensure a diverse and balanced distribution of tokens.
Should You Participate in the NTRN Token Sale?
The decision to participate in the NTRN token sale on Binance Launchpad requires careful consideration. Monitoring market dynamics post-launch and observing potential price corrections could provide advantageous entry points into the Neutron ecosystem, maximizing investment potential.
In Conclusion
Neutron's focus on empowering developers and DeFi enthusiasts, coupled with its robust tokenomics, presents a promising opportunity. Whether you're a user or an investor, Neutron offers a dynamic ecosystem ripe with possibilities. Stay informed, engaged, and seize the opportunities that Neutron has to offer in the evolving world of cryptocurrency.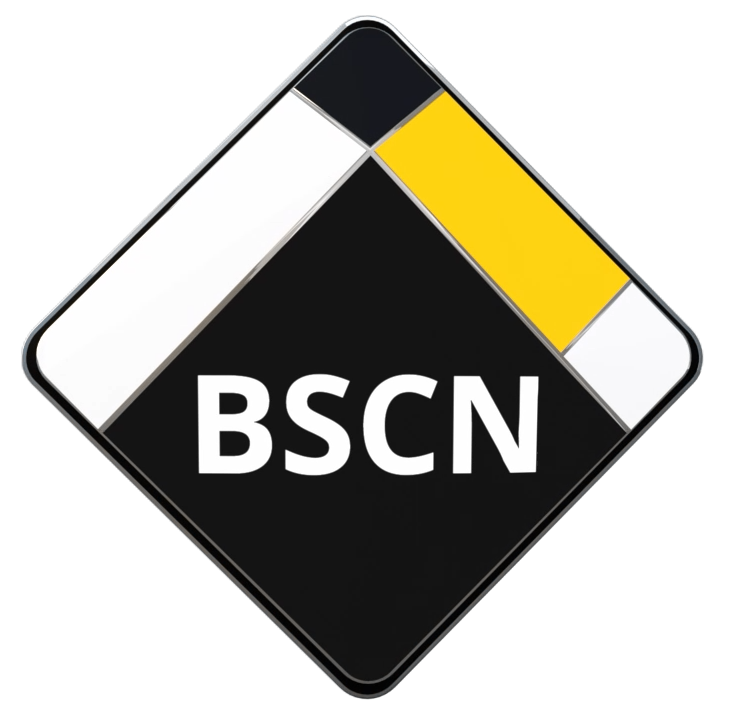 BSCN is aiming to become the leading media coverage platform around the Binance Smart Chain Ecosystem. With a strong focus towards Content Quality, Decentralized platforms, Hot topics in the market, Informative and education sources and guidance in how to be more aware around unreliable crypto projects.