CEO of Binance CZ recently talked about the rise of the Binance Smart Chain (BSC), crypto bull run, and more. The 15th quarterly BNB Burn (January to March 2021) has just been finished a few weeks ago. Binance has burned a total of 1,099,888 BNB, the equivalent of $ 595,314,380 (USD) worth of tokens.
During this past quarter, we just burned a total of 1,099,888 BNB.

During this past quarter, we just burned a total of 1,099,888 BNB. This incineration effectively took $ 595,314,380 worth of BNB out of circulation forever. With the recent fires, the total supply of BNB has officially decreased from 170,532,825 BNB to 169,432,937 BNB.

See the transactions for this burn here: Transfer 1 | Burn.
As usual, I (CZ) will take this opportunity to share a few thoughts.
Source: Binance.com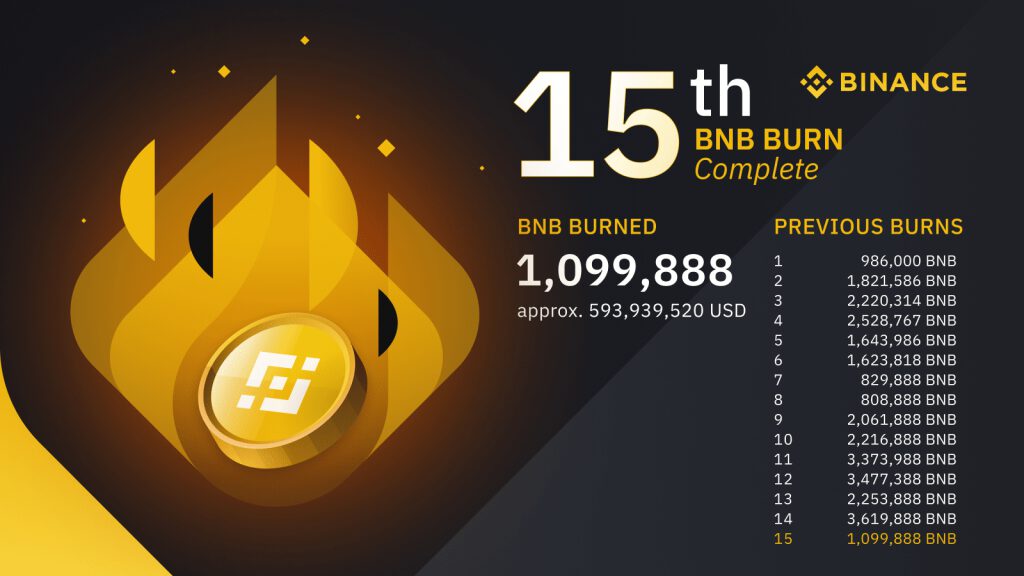 How Binance Smart Chain (BSC) Fuel BNB's Rise to the top 3
BNB has progressed further from being a digital token used for transaction fees and discounts on Binance. This quarter, BNB has risen to become the third-largest cryptocurrency by market cap, behind only Bitcoin and Ethereum. BNB has been on the rise this quarter, rising from $ 38 (USD) in January to recently hitting $ 638.57, representing 16.8x growth in just one quarter.
Many People have been asking CZ which factors contribute to the BNB price increase. He always answers that he doesn't have a definite answer to that, However, he believes there are a few reasons that might contribute:
Constant building by community and team over the last 3.5 years.
Growth of Defi and other projects on the Binance Smart Chain (BSC).
Coinbase's IPO (Initial Public Offering) . Yes, this helps BNB too.
Overall growth of the crypto industry.
And most importantly, your support and contribution to our ecosystem.
Changpeng Zhao

I don't know exactly how much each contributed. No one knows. There is no way to measure it. But I know all of the above helps, and we will continue to do things within our control, like build, and hope for the best.
Source: Binance.com