BakerySwap is an automated market maker (AMM) on the Binance Smart Chain (BSC); this decentralized finance (De-Fi) protocol supports swaps, yield farming, and NFT applications.
What Is Bakeryswap?
BakerySwap is an automated market maker (AMM) on the Binance Smart Chain (BSC); this decentralized finance (De-Fi) protocol supports swaps, yield farming, and NFT applications. BakerySwap happens to be among the top decentralized exchanges (DEX) on the BSC Network. Usually, most decentralized finance apps (Dapps) build on the Ethereum network. Still, due to the high gas fees and network congestion on Etherum, many Dapps have found the BSC as an alternate solution. As for Bakeryswap, they are the first NFT-Fi platform on the BSC.
NFT-Fi refers to the use of Non-Fungible Tokens financially, in this case, yield farming. Previously, BAKE was used to mint a random NFT "combo" meal, this unique NFT doesn't just serve as an NFT alone, but it has staking power that means it can be staked to earn bake. Users can no longer mint new Combo's, but they are still listed on the NFT marketplace. Bakeryswap also offers a more traditional NFT market, which allows community artists to list their NFT artwork.

Similar to other traditional AMM models, BakerySwap liquidity pools have a 0.30% transaction fee, of which 0.25% goes to the LP (liquidity provider) while the remaining 0.05% is given to bake holders.

The team at BakerySwap is an anonymous group of developers who utilize a fully decentralized autonomous organization (DAO). Following these principles, they don't believe in pre-reserved tokens or pre-sale tokens for the team; instead, they share a ratio of 100:1 of farmed BAKE. Every 100 bake farmed, the developer's receives one bake, which is very low in view with other projects developer's fees.
Key Metrics:
BakerySwap has a very similar tokenomics model to SushiSwap as well as PancakeSwap (PCS), as both Bakery and PCS have forked from the Ethereum native, SushiSwap. This tokenomics model incentives liquidity providers heavily, attracting a large amount of users and liquidity. On the other side of the equation, the incentives are fueled by a highly inflationary BAKE block reward. The team has set in measures and continues to innovate to make BakerySwap a net deflationary token ultimately. Overall, the BakerySwap team is battling against inflation for the time being, but it allows users to reap bountiful rewards and bootstraps the protocols liquidity.

These are currently how BAKE rewards are allocated across all "liquidity incentives:"

Combo Staking, 10x

BAKE Staking pool, 5x

USDT-BUSD pool, 2x

BAKE-BNB pool, 12x

BAKE-BUSD pool, 12x

BUSD-BNB pool, 3x

BAKE-DOT pool, 2x

ETH-BNB pool, 1x

BTC-BNB pool, 1x

DOT-BNB pool, 1x

LINK-BNB pool, 1x

Burning pool, 270x

Strategies to Evolve $BAKE Token Economy
The anonymous team of BakerySwap provided some solutions to AMM's critical problems, the most significant being battling the constant inflation due to BAKE rewards. The answer to this is to reduce the supply while increasing the demand simultaneously, which is easier said than done. The team also plans to use assets and contracts merged with theirs to create more robust products.
The following excerpt from the BakerySwap Medium outlines the DAO's goals:

1. Only rewarding $BAKE related pools to support $BAKE value.

2. Leveling the liquidities of non-$BAKE related pairs from all the other swap exchanges AMM, instead of relying on $BAKE rewarding to attract the non-$BAKE liquidity providers.

3. Making the BakerySwap AMM more user friendly and also including new features on making smart contracts with other tokens to be able to farm BAKE or consume them, which including the following strategies:

3.1 Launchpad: projects may use any of the $BAKE pair LP tokens for fundraising, and after redeeming the LPs token, the corresponding $BAKE will be burned, and the other tokens will be distributed to the project team.

3.2 $BAKE staking pools: users can stake $BAKE to farm new project tokens or assets within the projects.

3.3 Paying with $BAKE — for partners selling their crypto assets on Bakery, they have to accept $BAKE payments and split the profit with us, and we will burn our shares of $BAKE.

Overall, the team identified a prevalent issue and created a plan of attack to resolve or reduce it. An ICO's incorpation will greatly benefit BAKE holders bringing new users to the platform while also driving value through BAKE burns. This model has proven successful when used by Bakerys' competitor PCS.
‍
'BSC Artist' Feature on The Bakery NFT SuperMarket
The NFT supermarket was just recently launched on the BakerySwap ecosystem and lots of development has been made on this section since it was launched. This unique supermarket has become the new home to the Bakery Combo and a structured NFT platform displaying other options like digital artworks, Binance NFT, battle pets, weapons, pet eggs and BSC artists

BSC Artist brings together artists around the world to trade their various virtual artworks on the BakerySwap network

This is how you can get your artwork displayed on the NFT supermarket:

Step 1:

On the 'NFT Supermarket' page www.bakeryswap.org/#/exchange/new-artworks and click 'Mint Artworks' button.

or link the 'Mint Artworks' page through www.bakeryswap.org/#/mint-artworks

Step 2:

Fill in the form on the 'Mint Artworks' page.

Enter your artwork's name, your name, your website or social media link, and a description of your artwork.

Step 3:

Upload the image of your artwork by clicking '+' in the image upload window. The image requirement is size not more than 10m, 3:4 ratio, and .jpg or .png format.

Also tick the declaration of copyright T&C.

Click 'Mint' button and wait for approval, and it may take a while.

Step 4:

Once your artwork is approved, you may set the price and your artwork will be listed on the 'NFT Supermarket'.

You can view your NFT by clicking 'my artwork' button on the BSC Artist page
Buying NFT's (Combo)
Go to www.bakeryswap.org/
Ensure you are connected to the Binance Smart Chain network
On the BakerySwap site click 'NFT SUPERMARKET'
Below you'll see a BakerySwap Combo
Check BAKE balance and ensure its enough for the Combo you want to purchase

Once the transaction has been approved, then your Combo NFT is transferred to your custody

You can check the staking power of your Combo when farming with it

Your earned BAKE and Staking Power will be displayed in 'My Combos'.

Select one of the Combos to approve your NFT BLP for farming by clicking the 'Approve Food BLP' button.
This same process can be followed to buy other BakerySwap NFT's. The only NFT's that are used for yield farming is the Bakery Combos, meaning steps 7-9 won't apply.
‍
How Do Combos Function?
There are four tiers of Combo, basic, regular, luxury, and supreme. The more bake contributed, the higher the combo level you'll receive, which determines your NFT's staking power. If lucky, you can get a Combo with high staking power at a low cost.

The decompose function on BakerySwap Combo NFT's gives it an utmost advantage over the ERC721 tokens, meaning Combo NFT's can be destroyed, and you'll get back up to 90% of your bake used in making the NFT. This feature is not supported on ERC721 NFT'S, but it allows users to decompose rather than sell Combos at a considerable discount. If you were able to get a combo with high staking power at a low cost, you could make easy profits by selling to others
Users could only mint Combo NFT's for a limited time through contributing BAKE; the more BAKE contributed, the higher the combo tier.

The following outlines information regarding combo creation for the BakerySwap team:

Combo Staking Power = R * B

R = a random number generated when composing a Combo

B = the amount of BAKE contributed for composing a Combo

The reward multiplier for Bakery Combo is 10x, and all multipliers become:

For more information on Bakery Combo's:
Bakery Combos — the First NFTfi Platform on Binance Smart Chain
Providing Liquidity on BakerySwap
Liquidity mining is very common practice on AMM's, and BakerySwap isn't so different, so join me as we go through these steps:

Step 1. Connect to the smart chain network on your TrustWallet/MetaMask

Step 2. Click on the exchange button

Step 3. Click on pool

Step 4. Provide liquidity to the pool you prefer to get your Blp token.

Step 5. After providing liquidity click on earning

Step 6. Click on the earn bake button, you'll see various options to stake, select your pool and deposit your Blp token
‍
BETH Liquidity Mining
Everyone in the crypto space is eager for the launch of Ethereum 2.0, which is rumored to be the best of the Ethereum blockchain. ETH 2.0 boasts reduced gas fees through a Proof of Stake (POS) system, among other scaling innovations.

There's an issue for small users who wish to participate in ETH 2.0, stakers must have 32 ETH to become a validator. As a solution to this staking, Binance introduced BETH to both the BSC and Ethereum network, which grants users 100% of on-chain staking income. Ultimately BETH allows all users to access ETH 2.0. On the BSC, BETH is only available on BakerySwap; they happened to be the first adopters of this token. There are three options of liquidity pool on BakerySwap: BETH-BUSD, BETH-BNB, BETH-ETH
Source : bsc.news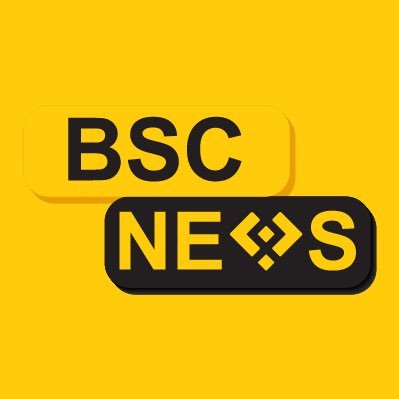 Founded in 2020, BSCNews is the leading media platform covering decentralized finance (DeFi) on the Binance Smart Chain (BSC). We cover a wide range of blockchain news revolving mainly around the DeFi sector of the crypto markets. BSCNews aims to inform, educate and share information with the global investment community through our website, social media, newsletters, podcasts, research, and live ask me anything (AMA). Our content reaches hundreds of thousands of global investors who are active in the BSC DeFi space.
BSC NEWS is a private news network. All posts posted by this user belong 100% to bsc.news All rights are reserved to BSC NEWS for more information about BSC NEWS contact BSC NEWS HERE.