A tool for Binance Smart chains BakerySwap and Dex trading, #bsc Pairs and Pool explorer & a Hotspot for private sale /pre-sales

All questions answered by Badxero

Lola(AMA HOST): AMA is Live Guys 

😊😊

Badxero: Wow the support and influx of people coming is amazing

Lola(AMA HOST): Do I have the team member of Bakery Tools here with me? 👀

Haha. Yeah. You're welcome 😇

How have you been?

Badxero: Very well thank you. We have also here @Yutotu our COO as well as @zhumphungen our CMO

Lola(AMA HOST): Ohh great. Few secs let me also add them here

Badxero: Before we start, I owe a WARM apology to the bscnews community for not attending the AMA scheduled on the 19th, we had some pressing matters that caused this. But we are here and we are amazed to be here

Yuto: Hi guys!

Lola(AMA HOST): Apology accepted. I believe it's accepted by the Community too so no worries 

Haha

Hi Yuto. You're welcome to Bsc news

I believe you're good too @zhumphungen

Yuto: Thanks for having us

Poopoo: Yes Thank you for your warm welcome.

Lola(AMA HOST): Yeah. 

Shall we start now? 

Hope you're ready.

Q1. Can you give us a general introduction of you and Bakery Tools? Could you tell us your role in the project?

Badxero: Bakerytools is the ultimate hub & trading tool for Binance chain pairs & pool explorer and a hotspot for Private and pre-sale listings.

The vision is to create a hub where you can utilise the appropriate functionalities, and enhance security risks for both clients and users. 

To break it down into parts, bakerytools is designed in 3 parts 

The first is the tools platform – the tools platform consists of bianance smart chain pairs and Pool explorer as well as custom contract charts. This is a well needed undeniable platform for investors who have shifted to Dex trading such as pancakeswap, bakeryswap, julswap, etc. 

The second part consists of the Hotspot. 

The Hotspot is as an integral part of Bakerytools and it is known as the rugpull prevention feature. 

So what is the Hotspot? The Hotspot Is a subscription feature similar to icohotlist but for projects that lack exposure (as well as those wanting to list) for private sales and presales. This allows the user to catch projects early. BUT, one of the factors of Hotspot that most subscription sites lack is verification and kyc. The Hotspot delivers just that. We have seem an increasing amount of scams and rugpulls, more than 2017. Recently war on rugs, for example pulled the plug. With our partners, @AssureDefi, a kyc verification firm and strict auditors we bring verified and kyced projects to exposure so that users can invest. Our Hotspot has attracted over 20k users as well as companies which already makes it HOT. It will be live today. We have already secure 5 projects that are fully verified. 

What also makes it hot is that projects and enticing is that farming TBAKE will earn you tokens of some hot projects we list on Hotspot. 

The third part is the Hotspot Hotpad. This will be our very first launchpad that guarantees ONLY verified projects that have kyced. This is still in theory with no implementation but our developers have already collated the appropriate data and recourses, api etc for it

Lola(AMA HOST): Wow! This is a long and well detailed explanation. Bakery Tools is fully loaded I must say.

Can we know you?

Badxero: We have a lot in the works but quality comes first and so we are following appropriate timelines. 

I am Australian born, who graduated from UTS – University of technology and the university of sydney with an honours. I have taught at the university itself in IT. In 2016 I pursued my first purchase of 1 btc. I have also worked on many projects since, both small and large scale as well as specialising on polkadots frame and pallets systems and ink contracts

Our team is based mainly in Australia, but also have remote workers from Japan, and the Phillipines

Lola(AMA HOST): This is Superb. You've got a good record. 👍

Q2. How many team members do you have working with you? And can you also tell us their roles?

Badxero: We have our COO, @Yutotu who has been responsible of overlooking our project and providing high sociable advice on operations including partnerships and day-day management. Our CMO @zhumphungen is responsible for our Marketing as well as has his team of marketers and influencers. 

We  are backed by big and real names in the industry as our advisors however we cannot mention them as of yet. We will be very soon joining their team to public announce partnership. Today we had a live chat with big names, those who noticed, know what we mean. 

Our developers are in 3 teams – 3 working on the mobile app – a front end, and a mobile dev specialist. 

The 2nd team responsible for the platform including myself 

And the 3rd team consists of web developers who manage our website and as we speak are integrating our new website with a new design, and Hotspot integration with our first 2 projects going live

Q3. Can you tell the Community about the multiple pairs in Bakery Tools?

Badxero: Cool so regarding multiple pairs, users will be able to interact with token/token on two dashboards in one screen. Swap on two screen functionality

Think of it as a multiswap window rather than just one swap window

Q4. Can you tell us about Bakery Tools work and how people can participate?

Badxero: So bakerytools as of now is a subscription format. Once our Web is live people will be able to subscribe to newsletters as well as view projects that are VERIFIED. This is crucial due to the amount of rugpulls. Our users will be given the opportunity to get in before anyone else does on the whitelisting. We also have a tight network and partnerships with launchpads and starters to facilitate projects listings that we deem valid. 

People will be able to stake TBAKE and EARN in return  100-120% Apr of projects that farm with us. So far we have 3 projects

t.me/newsbsc/49970Badxero (i will never pm first), [May 21, 2021 at 15:40]

This gives a huge benefit to those who HODL $tbake. And it's not too late for those that want to Invest

Q5.How many Partners do you have and how have they helped your Project  Bakery  Tools?

Badxero: We have partnered with approximately 5 projects as of today as well as 2 that I am an advisor to, and 2 that bakerytools have invested in.

Lola(AMA HOST): That's great.

Q6. Bakery Tools has a pool explorer and a Hotspot for Private and Presale listings. Can you tell us how one can participate?

Badxero: I perhaps answered this as a joint question for no.4

Lola(AMA HOST): All right.

Badxero: The best thing to do is accumulate $tbake and hold it. Once farming opens you will reap rewards once you farm. 

Further more, once our launchpad is live holders with the most tbake for example holding 100k plus tbake will be given allocation privileges as an incentive to invest in projects before the fcfs investors holding a minimum of 10k tbake get the fcfs basis 

 Not financial advice.

Lola(AMA HOST): That's good. And very simple.

Q7. Can you tell the Community about the trading Platform in Bakery Tools?

Badxero: Are you referring to our tools platform or are you perhaps referring to the launchpad?

Lola(AMA HOST): Launchpad

Badxero: Initially the Hotspot was ONLY going to be a listing feature for safer investments, designed to prevent rugpulls. However we ARE the community FOR the community. We listened to what people wanted and their suggestions. 

In due time we will have our own pad called the Hotpad or Hpad it will be designed to utilise projects featuring on the Hotspot with full verification and a doxxed team. We have partnered with solid group and solidity.finance who will be responsible for code auditing in order to be listed on h-pad. Project that opt for marketing will have a portion of the funds provided to us converted to tbake and burnt every quarter.

For users – 

They will need need Hold and stake $tbake in order to participate in projects. The tiers have been sketched up to include three stakers. Those who hold over 500k tbake given a slightly extra and guaranteed allocation, those who hold 100k tbake will recieve guaranteed allocation, and those who hold a minimum of 10k tbake will be able to participate in the fcfs round if not filled

Lola(AMA HOST): Great

Q8. What are the major challenges of Bakery Tools how do you intend to solve them?

Badxero: So far  we have had great community support with everything as per scheduled timing. Coming later major challenges can arise if we overload overload server with all the data integration. But we have plans to if needed separate both to separate hosting or upgrade our servers. This is negligible.

Q9. Bakery Tools have about three Tiers. Can you explain this to the Community?

Badxero: The tiers are intended for the tools platform. We will not follow the tiers system initially to enable users the experience of our beta and once completely integrated users will have 1 month of free usage. Thereafter each tier has its privileges and others have more privileges and features unlocked

These unlock features like ads removal, pinescripts usage, alerts etc

Q10. Share with us all the links about Bakery Tools so that readers can find out more and also follow the development of the project.

Badxero: Ironically our website is just about done integration

– PLEASE allow a little amount of time as our devs are in the process of integration.

[Forwarded from Badxero (i will never pm first)]

Welcome to the Official Bakerytools Telegram Group! 

❓What is Bakerytools ($TBAKE)?🍩 

Bakerytools is the ultimate hub and tool that provides you with the right tools for DEX trading on Binance Smart Chains BakerySwap and PancakeSwap as well as direct integration for Ethereums Uniswap and SushiSwap. 

What are key features of Bakerytools? 🍩 

🍪 Data Analysis (BakerySwap, PancakeSwap, Uniswap and SushiSwap) and indicators 

🍪 Pairs and Pools Explorer/Real Time Transactions 

🍪 Portfolio and Yield Optimisation 

🍪 Save your favourites for easy access.

🔥 Hotspot – List of Verified Projects for Upcoming Private and Pre-Sales 

📍Will BakeryTools have an airdrop⁉️🪂

Yes, we will and it will be announced very soon.

Current Roadmap: 

✅ Market Research.

✅ Team Creation.

✅ Project Conception.

✅ Smart Contract Development.

✅ Smart Contract being Audited.

📍Web update 

✅ Token Sale (Rounds). 

✅ BakerySwap & PancakeSwap Listing.

✅ Liquidity Lock.

✅ Community Building.

✅ Probit : Done

✅ SWFT : Done

✅CoinGecko : Listed

✅CoinMarketCap: Listed

✅BSCscan: Updated logo and social profiles : Done

✅Unirocket

✅Marketing Campaign 

📍V1 Platform Release : Under Development

Network: Binance Smart Chain

Name: BakeryTools 

Address: 0x26d6e280f9687c463420908740ae59f712419147

Symbol: TBAKE

Decimals: 18

Trading on Pancakeswap, Version: V1 

THIS IS THE ONLY ADDRESS THAT IS OFFICIAL TO US 

💹 Chart:

Upon listing on BSCstarter for the pre-sale, we have already locked our liquidity provided on PancakeSwap. Liquidity is locked for 6 months ✅

bscscan.com/address/0xB5ee3aaDf71C098C4b7849E3997302c59fE613d8#code

You can trade now on:

@PancakeSwap V1 🥞

or 

@bakery_swap 🥯

📃 Telegram group: 

🗞 Telegram Announcement Channel:

💸 Telegram Trading Group: 

📃 Other Telegram groups:

🐦 Twitter:

🌏 Web:

Q11. Lastly our favourite question, do you have any alpha or juicy news for us in BSC News today?

Badxero: Yes, our Hotspot is going live. We can confirm our FIRST project is indeed  @pancakelock , the project of @Miles_vitalik 

They are a rising star with an establishing partnership with bakerytools. We have acquired an investment in @pancakelock in a seed round. 

The reason why we chose @pancakelock as our first project as they undoubtedly verified and kyced with our partners at @assuredefi . 

They also advocate for rugpull prevention and as they are a trusted liquidity locker. 

They will be the first project to open farms on our Hotspot. Users will be able to stake tbake to earn in return 103% Apr of PLOCK in the coming week.

Badxero: This is revealed here first. 🍩🔥

Lola(AMA HOST): This is really nice. 😊

‍This is a paid Ask Me Anything (AMA), BSC.News does not endorse and is not responsible for or liable for any content, accuracy, quality, advertising, products, or other materials on this page. The project team has purchased this advertisement AMA for $2000 Readers should do their own research before taking any actions related to the company. BSC.News is not responsible, directly or indirectly, for any damage or loss caused or alleged to be caused by or in connection with the use of or reliance on any content, goods, or services mentioned in the AMA.
Source : bsc.news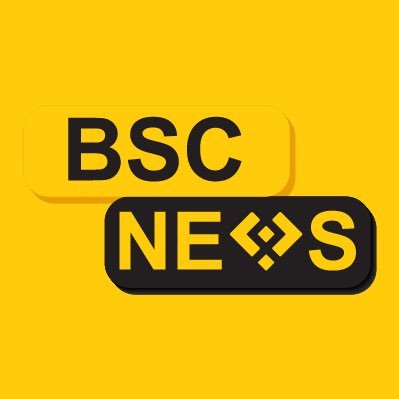 Founded in 2020, BSCNews is the leading media platform covering decentralized finance (DeFi) on the Binance Smart Chain (BSC). We cover a wide range of blockchain news revolving mainly around the DeFi sector of the crypto markets. BSCNews aims to inform, educate and share information with the global investment community through our website, social media, newsletters, podcasts, research, and live ask me anything (AMA). Our content reaches hundreds of thousands of global investors who are active in the BSC DeFi space.
BSC NEWS is a private news network. All posts posted by this user belong 100% to bsc.news All rights are reserved to BSC NEWS for more information about BSC NEWS contact BSC NEWS HERE.