Introducing Baby Wonderland, core assets for the Babyverse.
Upgrading the Metaverse With Baby Wonderland
The crypto market is suffering the turbulence of the bear market at present, complete with ups and downs, unstable fluctuations daily or even hourly. All the Ethereum NFT projects and Metaverse projects are encountering ebbs and flows. However, BabySwap is trying to find a way out and to dispel the blueness.

BabySwap upgraded to Baby MetaFi several months ago, and after its first anniversary, with consecutive updates launched and goals reached, they are stepping into a new era with their metaverse journey officially starting. As the Babyverse map version 1.0 got online, BabySwap is all set up for the launch of Baby Wonderland, the core assets in Babyverse in the future.
What is BabySwap
BabySwap is a decentralized exchange (DEX) on the BNB Chain. It offers features such as token swaps, farming, liquidity pools, perpetual trading, etc. It uses an Automated Market Maker (AMM) model, which matches buy and sell orders directly with others in a liquidity pool. However, it is much more than just an exchange; it is a holistic MetaFi ecosystem combining Decentralized Financial (DeFi) elements with a Non-Fungible Token (NFT) platform. After stepping into Baby 2.0, numerous milestones were achieved and now BabySwap is officially marching forward to build a comprehensive Baby Metaverse.
What is Baby Wonderland
Baby Wonderland is the feature and the basis of Babyverse, where you can buy your own land property, build your home, and settle for crypto life and rewards. To better provide a healthy, profitable, and entertaining ecosystem for users to trade, earn and have fun, Baby Wonderland is about to launch soon to add more spices to electrify the market. It is not only the carrier of Web 3 baby believers, but also the fundamental of the new BABY tokenomics. How BABY would be produced each day heavily depends on the Wonderland itself.
There are three phases in Baby Wonderland for users to keep track of the progress and to expect more in the near future.
Phase 1 is related to the Land itself, where you can initially mint your land assets in Baby Wonderland, and also trade them in the secondary market. You will be able to combine the nearby 1×1 land assets together to a larger square, for example 3×3, 6×6, or even larger. The mint of each island will be gradually open, and won't be minted all at once. Please also note that the land assets you mint can be a Normal Land or a Premium land. The detailed differences of these two kinds will be further explained in later periods.

Phase 2 is related to Resources. Babies will be able to gather resources from different islands. Depending on the distinct environment of each island, there will be different resources. You need resources to build your land to increase your Prosperity Points for sustainable incomes.

Phase 3 is related to Building, where babies are able to get special buildings via the resources you get and stake them for more rewards.
From the first look of the Baby Wonderland shown above, its uniqueness and diversity can be detected. Baby Wonderland has 6 different islands with interesting settings:
Main Land
Users may have some questions about this. Is the enigmatic Main Land really shaped like a pacifier? What does it stand for? Is there something incredibly special that babies can find there? What kind of babies can live on the Main Land? Pacifiers have their own power. If you decide to move to the Main Land, you will be living in modern buildings just like Babyverse.
Scorpion Land
Seems like a scorpion symbolizes something special in this Land. Not to fear – it's something sacred instead of evil. There might be sand storms, but you will always know the way home. If you decide to move to the Scorpion Land, you will be living in ancient earthen buildings.
Frosty Land
It's freezing cold! It's so cold that even the time can freeze — the clock ticks so slow that one second is like forever. If you decide to move to the Frosty Land, you will be living in Igloos with thick furs.
Ghost Land
The BaySwap team warns – please never ever venture out at night. With the exception of Wednesdays, though, if you need some thrills! The brave and adventurous nature of babies makes it possible to embark on exciting adventures wherever. The ghosts here seem to be rather hospitable. If you decide to move to the Ghost Land, you will be living in old castles with nothing but bravery.
Wizard Land
Don't talk about common sense here because it's the world of magic! The home of wizards is saturated with mysterious and miraculous buildings, magics, and herbs. Be very careful if someone hands you a drink – you could end up turning into a rabbit or some other creature! Explore whatever you want, but don't trespass on wizards' properties else you may face their wrath. If you decide to move to the Wizard Land, you will be living in vial-shaped houses with a large cauldron in your backyard.
Divinity Land
Faith is on top of anything here! Your sins will be washed away once you step on the land. The soil and air will sublimate your soul for ultimate inner peace. Do you see the light that indicates victory in the future? Do you lay aside all the love and hatred from the secular world? Seek your faith, and go for omniscience. If you decide to move to the Divinity Land, you will be living in white and sharp-roof buildings where you can meditate at any time.

Baby Wonderland also has many elements that are upcoming along the way as Baby Wonderland steps into different phases:
Mint – Get your land from Babyverse directly

Premium – An exclusive type of Baby Land, where you could get unique privileges in the future

Normal – A type of Baby Land

Merge – Combine the adjacent lands together as 2×2, 3×3, 6×6, or more

Bio – Your personalized self-introduction, which will be shown when someone clicks on your land
With the progress moving and developing solidly, BabySwap will unlock more elements like these in the future: Building, Resource, Prosperity Points, Land Raid, and Angel vs Demon.
Why Baby Wonderland?
Baby Wonderland is the earth-shaking asset for Baby MetaFi and carries a significant portion of the $BABY daily output. Therefore, there will be some major tokenomic upgrades coming after the launching of Baby Wonderland.

It's a crucial part because BabySwap always adjusts tokenomics, better utility, and BuyBack accordingly for a healthier market and environment, as well as benefits boosting for users. There will be time between the start of mint and the adjustment of tokenomics because quality matters more than speed. The goal of BabySwap is not to sell out all lands within one second or so in the initial mint, but to have consumption once users know the purpose of purchasing and the benefits behind this action.
Tokenomic upgrades will be announced no matter if the Main Land is sold out or not after a period of time. 5 other islands, Wizard Land, Scorpion Land, Ghost Land, Frosty Land, and Divinity Land, will be gradually opened with more features like resources and buildings to discover, and they play essential roles in the tokenomics as well. Each and every island has its specialties, such as customs, construction styles, rules, and an important one – Island Prosperity Points. More will be revealed later, but what users need to do is to come and get the lay of the land and build their Land prosperously with limitless possibilities. More lands represent more power, privileges, and abilities.

A brief video that gives a first impression of Baby Wonderland can be found here.
How to Get Baby Wonderland
Note down the significant date, time, numbers, and distributions of Baby Wonderland to be prepared to acquire the unique land.
Mint will be on September 9th at 2 PM UTC for everyone. Two rarities of the land assets will be distributed randomly when users mint their land.
The price is the same for each rarity and the chances are even and equal. The more lands users mint, the higher possibilities to get Premium lands.

The total number of lands is 15,000 on the Main Land. Only Main Land will be available to be minted for this round. There are spots saved for marketing, as well as the land giveaways (Baby Wealthy Club and other events), so the total quantity of land being publicly minted will be 10,660. Within 10,660 lands, 20% of them will be Premium, and the rest will be Normal in rarity. Besides, 3×3 mint will be available with a total number of 100 of them, which means it's 900 single lands in total.

Each land (1×1) costs 1,000 BABY in the public mint, but the small amount of 3×3 land will cost more — 20,000 BABY for 9 lands next to each other in a square. Lands can also be merged, users can merge 4 (1×1) nearby lands to a 2×2 land (must be a square), or 9 (1×1) lands to a 3×3 land. More lands can be merged into larger squares.
BabySwap Vision for the Future
BabySwap endeavors to develop and innovate restlessly for a better user experience and to maximize users' interests the most. They always stay on top of things and move forward steadily and resolutely, not only to come up with features straight to meet the needs but to get problems sorted in a timely manner.

Baby Wonderland is not spur of the moment. It has taken great time and effort to develop a favorable experience for all. Greatness comes with thorough and uncountable work – microcosmic events adding up to create a whole. Baby Wonderland has been developing, optimizing, and upgrading over and over again to achieve the best launching standard.
Source : bsc.news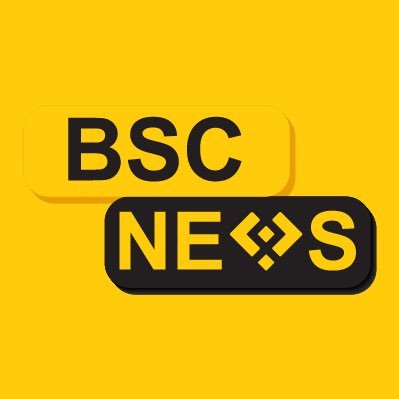 Founded in 2020, BSCNews is the leading media platform covering decentralized finance (DeFi) on the Binance Smart Chain (BSC). We cover a wide range of blockchain news revolving mainly around the DeFi sector of the crypto markets. BSCNews aims to inform, educate and share information with the global investment community through our website, social media, newsletters, podcasts, research, and live ask me anything (AMA). Our content reaches hundreds of thousands of global investors who are active in the BSC DeFi space.
BSC NEWS is a private news network. All posts posted by this user belong 100% to bsc.news All rights are reserved to BSC NEWS for more information about BSC NEWS contact BSC NEWS HERE.