The transcript of our AMA with Binance MVB winners, check out what they had to say here.

Andrew (DeFi Direct)

Hello everyone and welcome to the MVB AMAChella!

Today we have an amazing lineup of OpenOcean, Radio Caca, Tranchess and X World Games

Unfortunately Thetan Arena was not able to attend due to last minute circumstances but let me introduce the people here

First we have the Head of DeFi Growth at Open Ocean, Janis! @jns_oo

Janis

Hi everyone !

Andrew (DeFi Direct)

Then we got Vitaliy the USM Head of Marketing at Radio Caca!

Vitaliy_RACA|USM

Hi All!

Andrew (DeFi Direct)

Nice! We have Danny the Co-Founder of Tranchess

Tranchess King (Will not DM you first)

Hi everyone~ pleasure to be here today !

Andrew (DeFi Direct)

And last but not least, Edwin the Co-Founder of X World Games!

Edwin | X World Games

HALO ALL~! Nice to be here!

Andrew (DeFi Direct)

Wonderful

So to start things off
1. First and foremost, tell me about your backgrounds prior to your project and what led you to creating it.
Andrew (DeFi Direct)

Open Ocean, the stage is yours

Janis

Thanks for having me today. My name is Janis and I am based in Germany. Currently, I am the Head of DeFi Growth for OpenOcean.finance. I became interested in the blockchain space in 2017 and worked on several projects before joining OpenOcean's marketing team 1 year ago. My previous experience is in the IT sector where I was responsible for go-to-market activities and later worked as a product manager.

The reason we are building OpenOcean is that many decentralized exchanges function as AMMs, but most of these are isolated and have little interoperability. In order to avoid slippage and partial fills, traders must seek deep liquidity across multiple protocols and blockchains. There is fragmentation in the crypto market, asymmetric information, and trading is inefficient across multiple exchanges and public chains. Since the market is fragmented, the OpenOcean team aims to provide all the information to its users while offering a one-stop portal to facilitate trades.

Andrew (DeFi Direct)

Okay awesome!

Radio Caca?

Vitaliy_RACA|USM

Hi, I'm Vitaliy. Head of marketing for USM. I am based in USA (primarily Silicon Valley, CA). First, I am one of the many many team members that are working on RACA | USM. Personally, I got into crypto in 2017 out of curiosity and my interest grew steadily over the years. I worked in the power generation industry for years and then transitioned into business consulting, investing, and scaling online commerce companies. I learned about RACA through a personal connection in Silicon Valley, and from then on it's been the only thing I work on. Nothing is more exciting than building the future for millions of people. Working on USM Metaverse gives me and all of our team members meaning because we believe that we are building something great for the world. I am looking forward to sharing more in this AMA.

Andrew (DeFi Direct)

Wonderful, Tranchess you are up

Tranchess King (Will not DM you first)

Hi ~ Danny here again.

I've been in multiple roles within investment banks which spanned over the last 16+ years, including sales, trading and management of teams across Asia Pacific. I am currently based in Singapore. 

I've always enjoyed working with tech teams to push technical boundaries; This was true across most of my roles in investment banks. This shouldn't come as a surprise as I was an electrical engineer by training and that I've done quite a bit of programming myself while working in banks. 

As a result of my background, you can imagine I like to put different DeFi concepts to the test, combining my knowledge & experience in financial products to innovate in the world of DeFi. 

A common goal we have as a team is to improve the product offering in DeFi, and we thought to build out an offering to allow users to diversify their risk whilst collecting decent yield.

Institutional adoption has already begun and was a large driver throughout this bull cycle. We strive to build a product that can cater towards users across both the DeFi & eventually TradFi world.

Andrew (DeFi Direct)

Okay great, and X World Games?

Edwin | X World Games

Yes, I'm Edwin, one of the co-founders of X World Games, based in Vancouver, Canada. Now I'm working as the Head of Business Development for XWG. My background came from the marketing & financial areas for urban developments & investments. 

In 2013, I learned Bitcoin and then began crypto as my side investment, and that's pretty much how my journey started. During 2017-2018, I helped Cardano Foundation manage and grow their Asian & North American communities, and then I actively contributed and participated in multiple crypto projects' incubation and development, including ones later invested by Fenbushi Capital & Wanxiang Blockchain. 

X World Games was one of the projects that I participated in from its early days and later got an invitation to join the founder team. The original idea was to transform a mature mobile game into a crypto version, but the idea later had expanded. 

Now we're aiming to build a crypto gaming ecosystem, a "STEAM-like" gaming platform in crypto, and provides all sorts of functionalities to players and creators. 

Andrew (DeFi Direct)

Wonderful

So to dive deeper into the projects
2. Could you tell me more about the team and how they fit into the overall goal of your project?
Andrew (DeFi Direct)

OpenOcean?

Janis

Yes, sure !

So the core team is based in Singapore. It is composed of experienced engineers and financial veterans from leading financial exchanges and IT corporations such as IBM, RBS, Intel, and HP with more than 15 years of industry experience.

Our founders also have extensive financial and risk management experience from international investment institutions. Prior to developing OpenOcean, team members supported the design and development of the world's top ten public chains and top-tier global exchanges – that is a perfect fit into the industry we are working in right now.

Andrew (DeFi Direct)

Awesome!

Radio Caca?

Vitaliy_RACA|USM

Our core team is in Silicon Valley, CA, with other key members spread across the globe (Singapore, China, and others). We have an extensive and experienced team with top advisors in the industry.  Honestly, that's been one of the keys to our success – with the development team being one of the biggest factors. Because everyone sees that we actively develop, support, and evolve our products, it's easy to see that we have significant power and resources behind us. We have 80 full-time employees, of which: the development team is 70 people (20 dedicated to blockchain and 50 are to game and Metaverse development) and 10 marketing & operations people. In addition, we also have 150 community volunteers – YES, we need that many because our combined community across multiple socials is nearly 1 million followers. 

Our team members are focused on being the people's Metaverse with a massive user base. It's important because it takes a great development team (which we have) to deliver a fantastic user experience and a platform, and it also takes having an actual massive userbase that chooses and continues to choose our USM Metaverse as their home. We believe we are on the very right track on both fronts. We already have over 400,000 Web 3.0 users who will be a large part of our initial seed userbase. We also have plans to attract and keep hundreds of thousands and eventually millions of Metaverse users.

Andrew (DeFi Direct)

Tranchess you are next!

Tranchess King (Will not DM you first)

A large part of our c-suite comes from the financial sector, ranging from investment banks, asset management, and hedge funds.

We also have team members from tech giants like Google/Microsoft/Facebook, top tier consulting firms, and a strong tech team with background in cybersecurity and smart contract coding. 

We would like to deliver the best of what Tradi Fi has to give together with the swiftness and flexibility that DeFi has to offer. The coming together of the brightest minds from both the tech & financial sector allowed the quick development of Tranchess from inception till now – constantly evolving to be a better version of itself.

Andrew (DeFi Direct)

Awesome!

X World Games you are next

Edwin | X World Games

X World Games was co-founded by Fernando Liu, Sean Chen, Ada Yuan, and me. 

As CEO of X World Games, Fernando, coming from financial & Wall Street background, has over a decade of investment experience and a keen sense of market trends. He had invested in many successful cryptos and traditional mobile game projects in his early years. 

Our other co-founders also came from various backgrounds in the blockchain and gaming spaces. Sean, as CTO, was the founder of NEO-chain gaming project – BlaCat; Ada, as COO, had a long history in the crypto investment with product experience in Tencent Games.

X World Games had already accumulated a very mature game-development experience,  with over 5+ years of operation history in the mobile gaming industry. Now, the X World Games team consists of 70+ employees located worldwide.

Andrew (DeFi Direct)

Amazing 🙂

So one question that I am really looking forward to hearing from MVB winners…
3. What is your project about? And how do you feel as though you are contributing the the overall future of Web 3.0?
Andrew (DeFi Direct)

Open Ocean?

Janis

We are absolutely thrilled to build the future of Web 3.0.

OpenOcean is the world's first DeFi and CeFi full aggregator providing you the best swap pricing across decentralized and centralized exchanges with top trading efficiency.

The intelligent algorithm at OpenOcean optimizes trading based on multiple parameters, including low gas fees, low slippage, and optimized routing, to maximize users' returns. With multiple routes, you will no longer have to choose between the best price and high gas costs.

The vision of OpenOcean has always been to help users get the best trade on digital assets across multiple networks without charging additional fees. As a one-stop trading destination, we have aggregated over 70 DEXes across 11 public chains, including Binance (CEX).

Andrew (DeFi Direct)

Great, thank you Janis!

Next we have Radio Caca

Vitaliy_RACA|USM

As far as web 3.0, we wholeheartedly embrace it. As I've mentioned, we have over 400,000 unique web 3.0 users, and more will continue to join us. We believe in web 3.0 and are excited about millions of users embracing this wonderful technology. 

Regarding our project:

Our project is enormous in scope, but the main thing to keep in mind is that anyone who has observed the development of our project from inception (since May 2021) can easily see how bold and committed we are to developing and enriching everything we do. Our NFT marketplace is already one of the biggest ones. Our NFTs have have one of the highest trading volumes. And our Metamon Island game acquired nearly 40,000 in a very short time span of about two months. Now we've recently released a Test Version of the United States of Mars (USM) Metaverse. We believe and know that it is the future.

There are many reasons why USM Metaverse is the future. USM is a new immersive experience for players where they can explore a 3D virtual world where they can own land, build structures like stores or art galleries and can create and play games with other players. Players will be able to explore the USM using a Google-Earth-like UX where users can dynamically zoom in and out, travel around the 3D virtual planet (this is a first-ever feature for a Metaverse project of this kind and scale to provide to players). We think our player base is going to absolutely love it, and we have already received positive feedback from our test version. We have amazing and big plans for the metaverse.  USM will have 10,000 DAO in the Alpha version. It will allow groups and teams to vote, rank, comment. It also allows them to interact with each other freely, in a more engaging and fun way. Unlike Zoom, no one is pressured to show their face or reveal their identity. USM will be a massive SocialFi platform. There is so much more in the works too.

Andrew (DeFi Direct)

Oh wow that's really interesting ! Can't wait to experience the USM for myself

Tranchess you are up next

Tranchess King (Will not DM you first)

Tranches is a yield-enhancing asset tracker, giving users the ability to diversify their risks whilst generating yield. Our goal is to cater towards the different user risk appetites across varying crypto assets. 

We feel that we are contributing to the pivotal role of bridging the gap between TradFi and DeFi. As a decentralized protocol offering trustless products, we believe that contributing the transition to attract both individual TradFi users and institutions into DeFi would achieve major milestones for the development of web 3.0 and crypto as a whole

Andrew (DeFi Direct)

Yeah definitely !

X World Games?

Edwin | X World Games

What X World Games is trying to accomplish is to build a next-generation decentralized blockchain gaming metaverse. 

X World Games will be completing a gigantic platform infrastructure plan for the product, including blockchain gaming hub, NFT exchange, cross-game protocol port, DeFi pool & swap, and a full-function game-creation toolbox. 

Many other NFT games and metaverses projects we've seen only focused on the game itself, even though they claimed to be a metaverse, but soon you will realize you're playing within a pretty limited space that they provide to you.

Instead, X World Games will put the focus on the platform itself. We're building an infrastructure, such as the NFT exchange market, creation toolbox, and the ability to port and be compatible with other games. 

The capability to create something, own something, and connect with others will be our ultimate goals, and these are also the most critical elements from Web 3.0.

Andrew (DeFi Direct)

Awesome, thank you Edwin 🙂

So the next question is
4. In what ways is your project innovative and unique?
Andrew (DeFi Direct)

OpenOcean?

Janis

Our biggest innovation so far is, that OpenOcean allows you to trade crypto your way, with the freedom of choice between centralization and decentralization.

Whether you're looking to trade on multiple networks, swap cross-chain, spot, derivatives, perform arbitrage, or execute advanced strategies, OpenOcean is your one-stop destination to find you the best possible trade with no extra fees.

The OpenOcean algorithm works in a very unique way to offer best-priced swaps, combining margin pools for greater capital efficiency on derivatives, and providing intelligent wealth management services for institutions looking to tap into an ocean of liquidity.

Andrew (DeFi Direct)

Very neat! And yes, OpenOcean has certainly established itself as a giant in DeFi

Radio Caca you are next

Vitaliy_RACA|USM

I want to share some info and data, so everyone can get feel the scope of our project:

Our token is a fair launch token – this is another big reason why we have such a strong and loyal community.  Our NFTs are very very popular and loved which is always further confirmed by super high demand and buzz. We appreciate that the community understands and embraces what RACA | USM is all about.  

This is also another big reason why RACA|USM NFTs have eclipsed 2 Billion Dollars (yes, 2 billion dollars) worth of trading volume in the secondary market in a span of a little over 2 months. And that is just on our own NFT Marketplace!

On top of that, we dominate on other NFT marketplaces as well,  we consistently account for over 60% of ALL trading volume in BakerySwap, and on Binance NFT we have frequently been accounting for up to 90% of ALL NFT trading volume there. We are very happy that we are embraced everywhere we are. Earlier today, as usual, we completely sold out on Element.io in 3 minutes, 45 seconds (you can see more on twitter.com/RadioCacaNFT). 

If you check out our website, you can see we have also been consistently empowering our NFT and RACA holders with an option of staking RACA or NFTs to earn super sought-after NFT assets. For example, right now, users can stake RACA to earn New California Land NFT of our USM metaverse. Also, our beloved game (Metamon Island) will be integrated seamlessly into USM. People have confidence that when they get into our "ecosystem" so to speak, we will take care of them. 

To share more of what makes use a unique success story and a rising star – we have also done multiple rounds of sales of NFT of our USM Metaverse. For example, on Nov 7th, we held our first round (of many), and we sold out and earned 30 million dollars within 2 hours. Why is this important? For our project, we want to make sure that we can develop for years (remember, we have a very large top-skilled development team) no matter what. We have a long-term vision and we know that as long as we stay true and keep developing and delivering the best products and services – we will ultimately create and earn the greatest following and user base. We are now large enough where we can withstand virtually anything and stay committed to our purpose. We know Metaverse is the future, and we feel responsible for creating, delivering, and supporting the best experience for our users.

Andrew (DeFi Direct)

Awesome, thank you Radio Caca!

Tranchess you are up

Tranchess King (Will not DM you first)

This would have been a long answer 🙂 but let me try to answer it as simply as I can. Tranchess is first of its kind Asset Tracking procool with varying risk-return solutions. 

It was designed with users of different risk appetite in mind. Tranches started simply enough with the team being DeFi users trying to solve issues faced in DeFI world and the outcome was – Tranchess has 3 single asset pools with high yield, Queen, Bishop, Rook. 

– Single asset pool also means no impermanent loss as compared to AMM pools with 2 more assets.  

– The leveraged token Rook has no forced liquidation 

– The swap works on an orderbook basis via TWAP, which is a first in the DeFi world. 

– Strong defense mechanism against oracle / flash loan attacks. 

That's a brief summary on our innovation and unique selling point. 

Currently we have a BTC and ETH fund, but we will be launching a BNB fund soon in Jan. Stay tuned!

Andrew (DeFi Direct)

Wonderful!

X World Games?

Edwin | X World Games

One of the unique and innovative approaches we've got is the Cross-Game Experience. What we would like to achieve is to bring players' characters and gaming gears,  like weapons or equipment, with them and play across all different games in our ecosystem.

In that way, players can skip unnecessary level-grinding or money-farming and truly own and improve the utilities of stuff that they've spent so much effort and energy on. 

Let me give you a simple metaphor example:  if a player leveled his warrior in WoW to max lv 60, he can bring his warrior into the Nintendo World and play Mario Kart with the same avatar and full-level benefits. 

So this warrior character is NFT-ized, and the player can play with it across all different games – as long as the games are connected and adopted within our ecosystem.

The player can also customize and trade this NFT on the market; even if one day WoW is unfortunately shut down and ceased operation, such a character and its utility will remain from playing with other games. 

Therefore, the future gaming gears or characters in X World Games will carry three main elements: composability, inheritance, and marketability.

Andrew (DeFi Direct)

Great thank you all for the answers!
5. What does it mean to you to be distinguished as an MVB?
Andrew (DeFi Direct)

OpenOcean the stage is yours

Janis

First of all, we are extremely grateful to have been selected.

To be recognized among all the other great projects in this industry and selected as one of the MVBs is an honor for me and the whole team. As already learned, BUILDing always pays off one day 🙂  

Andrew (DeFi Direct)

That's awesome Janis 🙂

Radio Caca?

Vitaliy_RACA|USM

I'll keep this one more concise because many people in the BSC community know how big of an honor being an MVB winner is. 

1) Being an MVB Top Player is a huge nod of approval to all the work and sleepless nights our team continuously puts in to be the best. 

2) It takes a lot of vetting and due diligence from BSC team to become a MVB  Star and it takes, even more, to become an MVB Top Player. The leadership team, community, REAL data – all of those factor into becoming a winner. The project also needs to show that its token is properly audited. We were very happy to be chosen and voted as the Top Metaverse project of the BSC MVB III.

3) I'm very thankful also to share this stage with other great projects, and we wish incredible success to all. We are all super grateful to get support and backing from the vast BSC community and shape a better future together.

Andrew (DeFi Direct)

That's awesome Vitaly !

Tranchess you are up!

Tranchess King (Will not DM you first)

Tranchess was named as one of the MVB stars of AUG 2021 and was subsequently put on BSC's Hall of Fame. It came as a pleasant surprise for us in general. We were elated that our efforts and commitment to continuously deliver innovative functionalities on Tranchess were recognized and highlighted. The award somewhat renewed our beliefs and gave us renewed energy to want to achieve even more.

Definitely grateful to the support given by BSC and its community as always 🙂

Andrew (DeFi Direct)

Wonderful

And X World Games?

Edwin | X World Games

It's a huge milestone for the team XWG, and it's such an honor. We really appreciated all the help from our community members and given supports from the team BSC.

Being one of the top 10 MVB II projects, we get more recognition and awareness from the crypto space and more chances to collaborate with some top-quality projects in the ecosystem.

Overall, we're very grateful. 

Andrew (DeFi Direct)

Great, really warming to hear all of those answers 🙂

A really important question regarding longevity
6. After accomplishing an amazing feat such as the BSC MVB program, how do you incentivize yourselves to keep moving forward? Has it put some pressure on you to show that you are indeed one of the best projects out there?
Andrew (DeFi Direct)

Open Ocean?

Janis

Our biggest motivation here is building solutions and bringing additional value into the whole DeFi market.

The Feedback from our community is also an additional catalyst for us to follow the targets we have set ourselves and the ones set towards our product. We already achieved several milestones and we are thrilled to make trading even more easier and efficient with our next product updates, such as automated arbitrage trading and grid-trading via decentralized exchanges.

Andrew (DeFi Direct)

Wonderful, Radio Caca?

Vitaliy_RACA|USM

RACA|USM team is always 100% committed.

We have achieved many amazing accomplishments, but we don't pay attention to the past as much as we are too busy building the future. And we are fully equipped to do so.

We will deliver and then continue supporting, enhancing, improving the best Metaverse for the people. We will always take care of our community and anyone who believes in our products and projects.  We started in May of this year. We are not even a year old, and we have accomplished so much with the community's help, support, and love.  We are grateful to everyone who truly believes in us. 

We are building the future together – USM Metaverse. Naturally, there is a sense of responsibility to do a great job and make our users happy.  We have the team, connections, and a sense of purpose that fuels us daily. Watch us work, and then join us in the USM Metaverse. 🚀

Andrew (DeFi Direct)

Nice!

Tranchess you are up

Tranchess King (Will not DM you first)

That's a good question. There's indeed been some pressure since we are given the MVB awards. It's always a double-edged sword – You have the recognition but also the focus of everyone to see how you can outdo yourself or maintain current high production run rate. My take is simple, we continue to focus on delivering the best we can for the community, while engaging the community constantly to keep us in reminder of what the community needs and what we can produce with whatever resources that we might have on hand. The result will speak for itself 🙂 

Honestly, I think the team would very much like to take a breather and go on a holiday, but with the current pipeline in place, we need all hands on deck to deliver items promptly into 2022.

Andrew (DeFi Direct)

Okay, and X World Games?

Edwin | X World Games

We believe the MVB program winner did position us with a good starting point; however, we're in a very fast-paced and highly-competitive industry.

We don't think the title of MVB winners can carry us all the way to the end. So we're still busy developing games, building structures, working with all kinds of people to make X World Games a better place for the community. The team is pretty much working 24/7.

Besides, we try not to overlook the title or the rankings too much, and we are more focusing on our gaming experience and community feedback. So yes, there're some pressures, but not coming from the MVB title, and it's coming from how to build products better and better, for our users in general.

Andrew (DeFi Direct)

Thanks for those answers all

And last but not least before we get into the project specifics…
7. Any exciting news you would like to announce here today?
Andrew (DeFi Direct)

OpenOcean the stage is yours

Janis

Without giving out too many details yet 🙂 But yes, there are several announcements lined up to be released within the next few days. 

We constantly find new techniques and optimize algorithms to make sure OpenOcean's users receive the best possible rates when trading. To improve the spot trading experience for everyone, cross-chain swaps, limit orders, grid trading, and stop losses are coming. Make sure to follow us on social media and join our community for the next product updates.

Andrew (DeFi Direct)

Fantastic

Radio Caca?

Vitaliy_RACA|USM

You can get a glimpse and the taste of the USM today 🎉. The TEST version of USM is live as of Dec 17. You should definitely check it, as screenshots don't do it justice. It is absolutely beautiful, and the user experience is very engaging. The best thing is that there is a LOT more to come, but it will serve you well to get a feel of the USM now. 

Info here:

P.S. make sure only to use the real link that you can only get through our official channels; there are many fake websites already that try to fake/copy us to get access to your wallet. This TEST version does NOT require any wallet. Again, only use the original link to the real USM test version. 

Our development team barely sleeps, so as good as USM looks and feels already being only a TEST version, I am excited about the future of the USM even more. Check it out today 🙂

Andrew (DeFi Direct)

Wonderful!

Tranchess you are up

Tranchess King (Will not DM you first)

For sure. We are launching our BNB fund in Mid Jan 2022. This was our first DAO proposal that was voted and approved by the Tranchess Community, hence it's very meaningful from the direction to work towards a full DAO status. It is also noteworthy to know that the BNB fund would also be different from our previous 2 funds: BTC and ETH. Being the native token on the BSC chain, in which Tranchess is also on, we are already in discussions with top BSC protocols on various collaborations. We are also excited at the possibility of alpha to be derived from the BNB fund, making the new fund a much-improved format of Tranchess fund.

Andrew (DeFi Direct)

Yes and we will touch a bit more on those funds in the project specifics 🙂

X World Games?

Edwin | X World Games

Yes, our Dream Card 2.0 is coming very soon, and the closed Alpha will be out sooner! but sorry, but it's the holiday season, and things got a little bit slower 🙁 

Dream Card 2.0 features PvE mode with new Heroes and NFTs. We've got more enhanced gameplay graphics and effects and more play-to-earn mechanisms.

Players can now purchase monster/level-scene NFTs, and enjoy earnings while other players challenge their monsters/level-scenes.

In addition, a lottery pool is added to the system, so a super-huge and better-than-P2E prize can be won this time, which makes the Dream Card 2.0 a more entertaining, addictive, and rewarding game to play. 

Feel free to check out our Dream Card 2.0 game trailer!

Andrew (DeFi Direct)

Great! So that wraps up the general questions

And lastly, each project will answer one question that is specific to their project

So to start things off

OpenOcean, your question is…

Where do you see OpenOcean 5 years from now?

Janis

We are super confident to see us as one of the top notch one-stop trading solutions existing in this industry.

A protocol where you can trade decentralized derivatives, borrow & lend your tokens and enjoy automated arbitrage trading between centralized and decentralized exchanges, and more. We are ready for whatever might be the next big thing in the blockchain sector and looking forward to how this whole space will evolve over time.

Andrew (DeFi Direct)

Awesome, thank you Janis 🙂

RadioCaca, your question is

Can you tell us about the various use cases behind  $RACA?

Vitaliy_RACA|USM

*RACA is the native token of the USM Metaverse. 

*RACA token is the official currency of our massively popular own NFT marketplace.

*RACA token is the currency of our Metamon Island blockchain game.

*You can stake RACA to earn NFTs (we have been empowering our holders with this in many ways). 

Right now, for example, you can stake RACA for 90 days to earn a New California Land NFT of our USM Metaverse. Check out radiocaca.com "Earn" section (link: www.radiocaca.com/#/earn/bsc )

*RACA can cross-chain to various blockchains, with more and more being added. 

*My personal favorite: having RACA, you become part of our community (nearly 1 million members already), you automatically start learning more about us and our projects. Once you really know our project in-depth, you will easily see that you will be with us for years and decades to come. See you in the USM Metaverse 🚀 🎉

Andrew (DeFi Direct)

Nice!

Tranchess, your question is

Can you tell us more in depth about your various funds and what each one entails?

Tranchess King (Will not DM you first)

It would be my pleasure ….. 

The concept of Tranchess was first conceived in 2020 and was developed quickly into its current state — A Yield Enhancing Asset Tracker with Varied-Return solutions. Inspired by

different tranches in a traditional fund set up that caters to investors with different risk appetite, Tranchess aims to provide a different risk/return matrix out of a single main fund. 

Currently, Tranchess has launched two funds, a BTC tracking fund and an ETH tracking fund. The two funds share a similar structure:

The main fund, also known as the Queen, can track any crypto underlying. We have purposefully chosen BTC as the first crypto asset to track, and ETH the second. Meanwhile, the Queen token also shares some of the popular DeFi features such as: single-asset yield farming, borrowing & lending, trading, etc.

Queen can be split into 0.5 token Bishop and 0.5 token Rook. Token Bishop purely earns more yield and does not track the underlying crypto assets at all, while Token Rook earns smaller yield but is essentially a 2x leverage token for the tracked underlying assets. Users can merge their Bishop and Rook tokens back into Queen and redeem from our primary market, or simply sell the tokens through our Tranchess Swap.

Andrew (DeFi Direct)

Great, thank you for that explanation

And X World Games, your question is

What does Q1 of 2022 have in store for you?

Edwin | X World Games

As mentioned, the Dream Card 2.0 will be out in Q1 2022, that's the next upgrade version of Dream Card, will be running in parallel to Dream Card 1.0 and will mainly focus on PvE gameplay and property & lottery mechanisms (earn more!). 

Other than Dream Card 2.0, an Avatar customization tool will be released; players can customize their existing character NFTs and re-mint them as brand new NFTs.

Moreover, we'll be busy setting up our DAO community, with three groups of gamers, investors, and creators, including one special avatar designer community for our Dream Card creations.

It will be a busy quarter as usual, and more funs is coming! So stay tuned! 

Let's go, team XWG!

Andrew (DeFi Direct)

Awesome! Thank you for answering those questions

So with that, this concludes the MVB AMAChella!

Thank you all so much for coming out to talk about your projects and sharing with our community

Was a pleasure having you all on 🙂 Have a great day everyoneThis is a paid Ask Me Anything (AMA), BSC.News does not endorse and is not responsible for or liable for any content, accuracy, quality, advertising, products, or other materials on this page. The project team has purchased this advertisement AMA for $2000 Readers should do their own research before taking any actions related to the company. BSC.News is not responsible, directly or indirectly, for any damage or loss caused or alleged to be caused by or in connection with the use of or reliance on any content, goods, or services mentioned in the AMA.
Source : bsc.news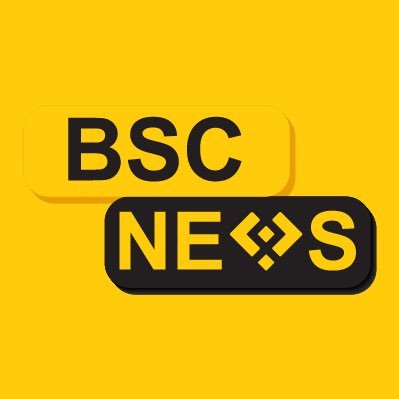 Founded in 2020, BSCNews is the leading media platform covering decentralized finance (DeFi) on the Binance Smart Chain (BSC). We cover a wide range of blockchain news revolving mainly around the DeFi sector of the crypto markets. BSCNews aims to inform, educate and share information with the global investment community through our website, social media, newsletters, podcasts, research, and live ask me anything (AMA). Our content reaches hundreds of thousands of global investors who are active in the BSC DeFi space.
BSC NEWS is a private news network. All posts posted by this user belong 100% to bsc.news All rights are reserved to BSC NEWS for more information about BSC NEWS contact BSC NEWS HERE.