OFFICIAL AUTHOR OF THIS POST IS BSCTIMES.COM
The implementation of various DeFi applications in one product, such as the participation, agriculture and governance features, and the highly acclaimed NFTs, is uniting the crypto community and paving the way for some intriguing innovations. To this, entertainment projects are being added where the platforms allow their players to collect, train and trade obtaining profits and rewards in crypto. This is possible thanks to the combination of the blockchain world and video game platforms. In this way, many platforms allow users to play personalized video games with their friends, with the potential to also generate a return on their investment in the game.

Cubiex is a next-generation tokenized social network based on Binance Smart Chain for e-sports and gaming enthusiasts, with the vision of connecting gamers globally in an ecosystem with features such as: P2P live streaming, content creation rewarded, P2P matchmaking and NFT trading.
Cubiex eSport was founded in 2018 and then built the $CBIX token, it was one of the first eSport and gaming projects to migrate to Binance Chain in 2019 and make use of its BEP2 standard and then evolve to Binance Smart Chain in 2020, where it opened a completely new chapter.

Currently, $CBIX can be traded as BEP-2 on Binance DEX, as BEP-20 on PancakeSwap and other BEP-20 dex's and as ERC-20 on UniSwap. This token has become old, which is why it is now called oldCBIX.

According to the developers, the oldCBIX token can only be converted into Cubiex Power BEP-20 until the indicated date, after that date it will be impossible. As of May 1, 2021, all deposited oldCBIX will be converted to Cubiex Power BEP-20 and will be wagered at an annual percentage rate (APR) of 5% until December 31.

The team has made it clear that the new Cubiex Power BEP-20 token will be listed on trading platforms. With the addition of this new token, there will be participation functions, agricultural opportunities such as liquidity providers, and governance functions.

The growing season is currently scheduled for May / June 2021, users will be able to buy Cubiex Power BEP-20, provide it together with BNB as liquidity and stake their LP tokens to grow additional Cubiex Power BEP-20.
Without a doubt, this will be a way to push the project to a new level and gain more users. A developer opportunity to give fans more attention in the video game experience. So for those who want to participate in the new Cubiex ecosystem, be sure not to miss the deadline to exchange oldCBIX for Cubiex Power BEP-20. If you are wondering how to exchange tokens, in the Medium channel of the Cubiex team there is a complete guide on how to exchange oldCBIX for Cubiex Power BEP20.
You can find that Medium post here: medium.com/@CubiexeSports/frequently-asked-questions-upcoming-tokenswap-to-the-all-new-cubiex-power-bep20-2917fa2e5bc5.
Source: BSCTimes.com

OFFICIAL AUTHOR OF THIS POST IS BSCTIMES.COM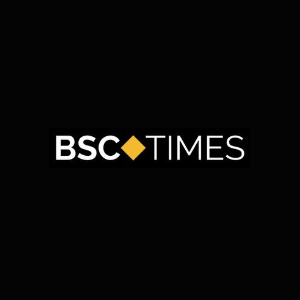 BSC TIMES is a private news network. All posts posted by this user belong 100% to bsctimes.com. All rights are reserved to BSC TIMES for more information about BSC TIMES contact BSC TIMES here.