Space Rocket Floki, A Meme-Coin that Brings Real Utility to the Table

Toronto, CA – Dan, one of the founders of Space Rocket Floki is committed to setting a new standard on the Binance Smart Chain. After being disappointed with the level of professionalism seen in new projects, Dan and his business partner Magne assembled an experienced team and started creating Space Rocket Floki. With over a decade of experience in business development, marketing, and corporate management, the two co-founders plan to use their knowledge to expand their new cryptocurrency.

"One of the most important factors of a cryptocurrency is gaining exposure through different marketing campaigns. Another important factor is business development – being able to assess the changing needs of a project and finding the best ways to handle rapid growth," said Dan when discussing the project. He also added, "We have the necessary experience in both business development and marketing to be able to gain exposure and handle the rapid growth that is well-known in the crypto industry. We will use our corporate experience to bring a new level of professionalism, and we hope to create a new standard on how BEP-20 projects are supposed to be managed."

The impressive team behind Space Rocket Floki is planning on creating a whole ecosystem of utility. Their primary focus is creating a high-yield staking platform that will incentivize holders to stake their tokens; Space Rocket Floki is creating a WSRF-WSRF staking pool. After completing their staking platform, they will shift their focus to creating a Liquidity Locker and Launchpad to help inexperienced investors navigate the Binance Smart Chain and make the right investments. The primary focus of the Liquidity Locker and Launchpad is creating a rug-free zone where investors can feel safe, therefore projects will be thoroughly vetted before being allowed to use their Launchpad.

The public presale of Space Rocket Floki

Space Rocket Floki will be hosting a public presale on the 22nd of December. It is clear that community is something that they value over at Space Rocket Floki. Dan and his team are running a "Diamond Hand" contest where the first 500 people who invest for over $100 during the presale will be entered into a raffle and get a chance to win a Rolex watch. To be eligible for the contest, investors are not allowed to sell any tokens until the Staking Platform is released and that is also when the giveaway is taking place. This along with all the other community competitions were created, according to Dan, to keep the community engaged and to attract new investors.

Dan and Magne started working on the project over two months ago – but they decided to spend a lot of time preparing, assembling a capable team, and forming partnerships. "Preparation is key. We had to spend time finding the best developers and creating a proper business plan so that we would be ready to handle any challenges that come our way. We initiated many partnerships and did not begin any marketing until we were completely ready for an explosive marketing rollout, which was yesterday." said Dan.

It seems Dan and Magne are more than capable of following through on their promises of bringing a new level of professionalism to the Binance Smart Chain. After taking a sneak-peak at their impressive marketing plan and looking through their utility, it will be exciting to see how their project will progress. Information about their presale can be found in the Space Rocket Floki Telegram Group. 
Space Rocket Floki Links
 Website: spacerocketfloki.com
 Twitter: twitter.com/SpceRocketFloki
 Telegram: t.me/SpaceRocketFloki
Source : bsctimes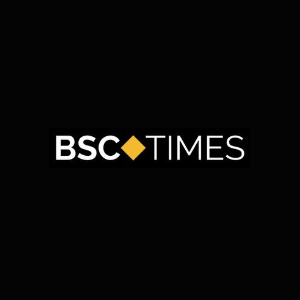 BSC TIMES is a private news network. All posts posted by this user belong 100% to bsctimes.com. All rights are reserved to BSC TIMES for more information about BSC TIMES contact BSC TIMES here.