Binance has introduced its own Debit Card, the Binance Debit Card. You can order a Binance Debit Card in a few simple clicks directly from Binance.com. You will immediately gain access to a virtual environment for your Binance Debit Card.
In order to sign up for a Binance Debit Card all you have to do is go to Binance.com/cards to claim your free Binance Debit Card.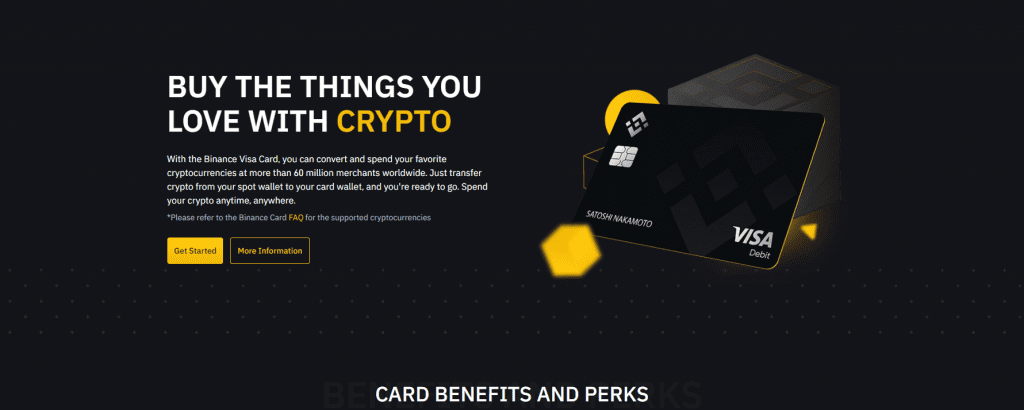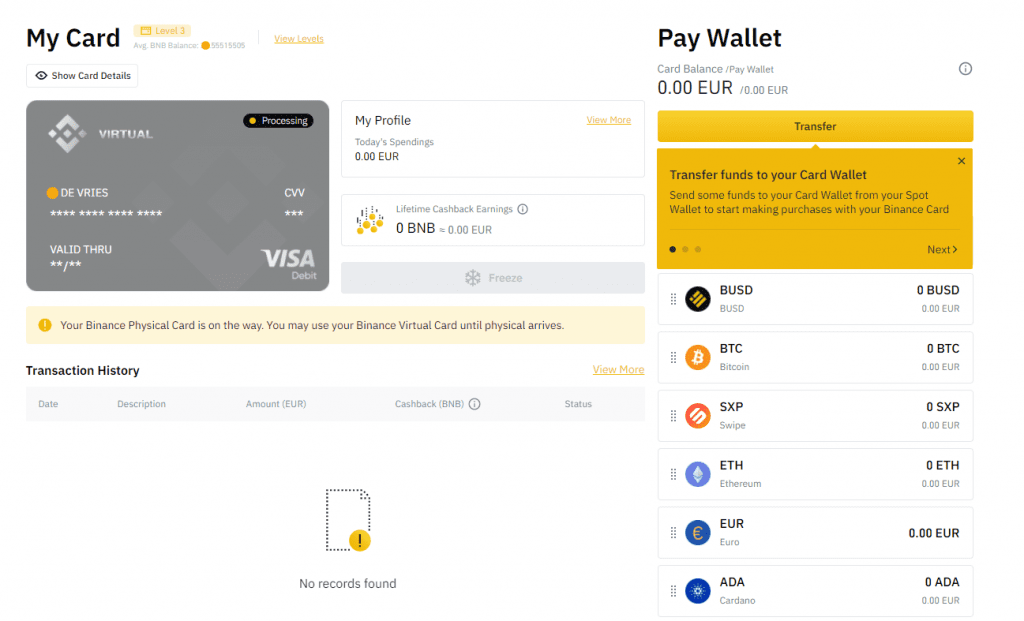 A Look Into Binance Debit Card
Binance Visa card has proven to be a huge stride into delivering seamless crypto-based services as you can convert and spend your favorite cryptocurrencies. It is as simple as sending crypto from your spot wallet to your card wallet, thereby enabling you to spend crypto anytime at over 60 million merchants worldwide, according to the Binance Team.
What Features Does this Debit Card Offer?
Binance will not charge you for any administrative or processing fee hence making the visa card totally free for acquisition and use however third-party fees might still be applicable.

You can hold crypto in your Binance card wallet and exchange only when needed especially when at the point of making payments.

Enjoy up to 8% cashback on your purchases made with the Binance Visa Team.

Be rest assured that your Binance Card funds are protected by the highest security standards available at Binance.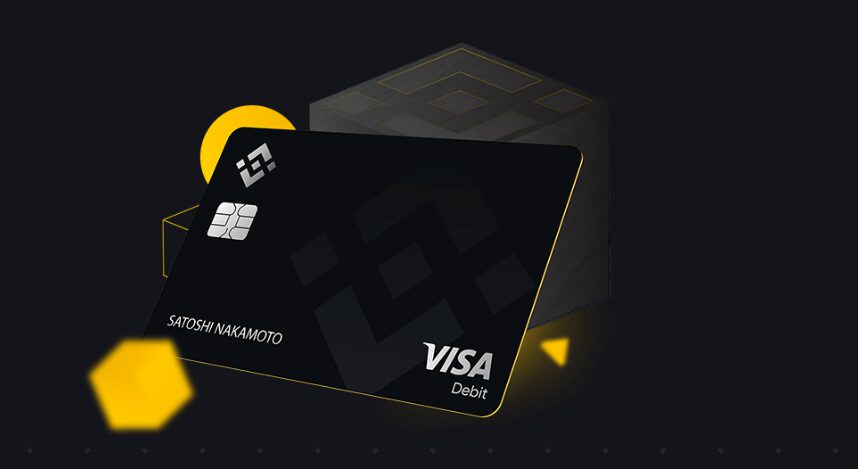 Recent Development Regarding Binance Card
Binance recently announced that

"Binance Card will lower the daily average BNB Holding requirement over a 30-day period on receiving cashback for ALL Binance Card users which would be birthed into reality on the 23rd of April, 2021 (UTC)."

Pertaining to the Levels (1-7), the BNB Holding over the 30-Day period before the adjustment for all five levels were 0, 10, 50, 200, 500, 2000, 6000 BNB, for cashback of 0.1%, 2%, 3%, 4%, 5%, 6%, 8% respectively, the BNB Holding post-adjustment for the same percentage cashback across all seven levels would now be 0, 1, 10, 40, 100, 250, 600 BNB respectively thus making it easier for more BNB Holders to enjoy the benefit of the cashback packages on the debit card and may also serve to attract more BNB Holders into using the Binance card.

However, the Binance Team warns about the very subjective nature of cryptocurrency trading to the high market risk and encourages that trades be made cautiously and they would choose high-quality coins to the best of their efforts but wouldn't be responsible for trade losses.

Source: BSC News Written by Tolani Odukoya
BUY THE THINGS YOU LOVE WITH CRYPTO
With the Binance Visa Card, you can convert and spend your favorite cryptocurrencies at more than 60 million merchants worldwide. Just transfer crypto from your spot wallet to your card wallet, and you're ready to go. Spend your crypto anytime, anywhere. *Please refer to the Binance Card FAQ for the supported cryptocurrencies.

Binance Debit Cards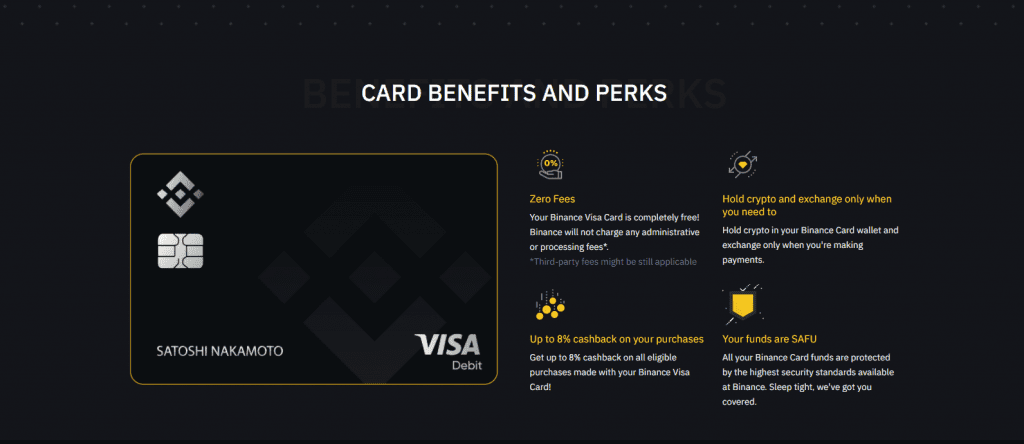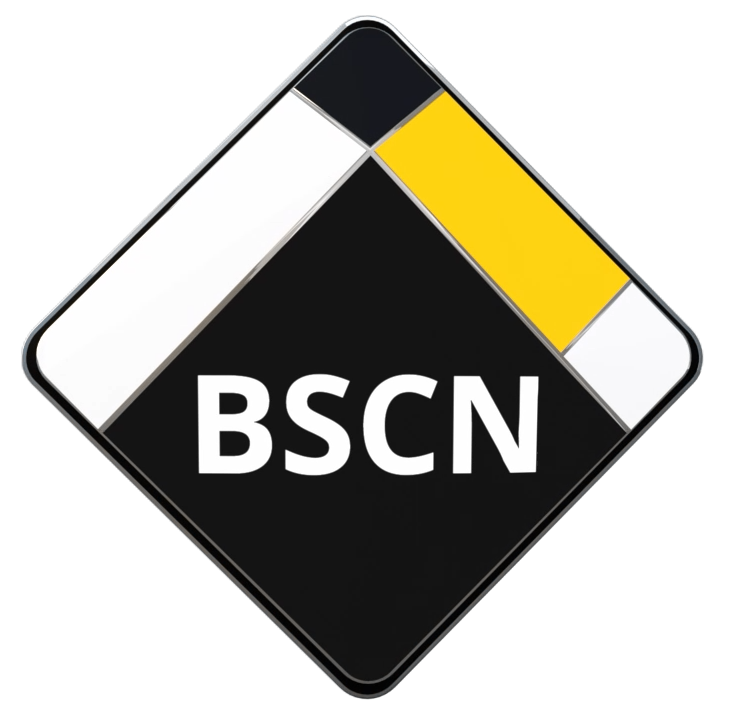 BSCN is aiming to become the leading media coverage platform around the Binance Smart Chain Ecosystem. With a strong focus towards Content Quality, Decentralized platforms, Hot topics in the market, Informative and education sources and guidance in how to be more aware around unreliable crypto projects.