WISE Token first listed on Uniswap on December 30th after a 50-day fair launch, listed at $0.16 and is currently trading at $0.57 with a price floor of… get this… $0.456!!! What has happened since WISE launched? Where to start… hmmmm… let's talk first about what is happening right NOW!
WISE Token on Binance Smart Chain (WISB)
One crypto is currently in the LARGEST PRESALE EVER on the Binance Smart Chain (BSC), and you guessed it… the WISE Token. The event started on April 27th, runs for 15 days, is capped at 200,000 BNB and has $544,000 in instant cash prizes (paid out in BNB) to qualifying participants. You can access the presale by visiting bsc.wisetoken.net. This presale is expected to create a $200 million liquidity pool of BNB-backed WISE on PancakeSwap. If this sounds really similar to how ERC-20 (Ethereum) WISE works on Uniswap, that's because it is! WISE initiated a new BSC variation of its original contract to expand the WISE ecosystem. There is a lot of really juicy reasons why this genius move by WISE is the right one, and a lot to look forward to in the very near future.

First, for the WISE investors on Ethereum. This IS good news for you as this is a strategic move as part of an ecosystem expansion. The team at WISE tells us why BSC WISE (WISB) helps ERC-20 WISE (WISE) holders:
1) Half the BNB raised in the presale will be lent out to other protocols to earn interest, and the majority of the proceeds will be used to create daily incentives on both Ethereum and BSC for new stakers.
2) The launch will provide much needed revenue for marketing and partnerships (WISE is non-profit and the current team is paid out of the founder's pocket)
3) Thousands of new users will be exposed to the WISE brand and vision
4) Successful launches on BSC are a foot in the door for listing on Binance for ALL WISE tokens
5) It creates a cheap gas alternative to earn referral revenue for onboarding new users who might not want to pay gas fees on Ethereum
As an ERC-20 WISE investor I am very happy with the direction WISE is going. But, what gets me most excited is this:

In Q3 WISE will launch a fully decentralized contract for crypto lending and borrowing of any crypto traded on a decentralized exchange.
Think Aave or Compound without price oracles or human intervention. This almost sounds too good to be true, but… it's true. Price oracles can be susceptible to hacks and human intervention is of course susceptible to human errer…errir… I mean human error!! WISE will be a completely trustless system which is exactly what decentralization is all about! Users will be able to borrow or lend any token found on Ethereum, Polygon or BSC for interest or APY that adjusts for supply and demand. This contract includes leveraged lending, a first of its kind and a service no other crypto project offers.
Why is WISE so Special?
It is exactly what Decentralized Finance (DeFi) is supposed to be. Typically, cryptocurrencies are built like startups, with the founder/team/advisors owning a large percentage of tokens, and collect ongoing profits just like a regular company would in the real world. WISE was entirely funded by the founder, Peter Girr, which gave him the flexibility to do some creative and groundbreaking things in tokenomics. When ERC-20 WISE first launched over a 50-day fair launch at the end of 2020, the $140 million raised in ETH was used to create a price floor through a massive locked liquidity pool on Uniswap. 100% of the profits went back to WISE holders and everything was done in a decentralized manner, using smart contracts, no admin keys, manual burning of the LP tokens to lock liquidity and so on. This is exactly what decentralization is all about! A fair launch and asset-backed token that is TRUSTLESS! It's happening again right now on BSC! The 2021 roadmap is PACKED and includes further ecosystem expansion to Casper, Polkadot and Cardano!
WISE Utility
1) The first product WISE offers is staking. The longer you stake, the more you make. Staking is what makes the price floor the foundation (literally and figuratively) of WISE. The current price floor of only -20% makes buying WISE a very comfortable investment. Especially as Ethereum is so bullish. It will be interesting to see how the price floor of BNB-WISE plays out after the 15-day presale is over.

2) WISE is now on Polygon (formerly Matic Network) to bring high APY liquidity mining through a collaboration with Quickswap. Investors who add liquidity can expect to receive between 80–100% annual ROI. This is essentially a risk-free option for investors with unstaked WISE tokens. Read here for how to participate. Currently, the WISE Team is working with Zero Exchange to create LP rewards for: WISE/ZERO; WISE/ETH; WISB/ZERO; WISB/BNB

3) The 3rd product will allow users to lend WISE. Users can lend WISE to the reserve pool to participate in system-wide profits sharing, or lend WISE to the Insurance vault to earn a set ROI dependent on supply and demand. Coming in Q3 so stay tuned!
join their Telegram channel: t.me/WiseToken.

For all WISE info go to wiseinfo.io/

To participate in the BSC WISE Presale go to wisetoken.net/bsc

Follow The Crypto Lifestyle on our channels:

Twitter twitter.com/TheCryptoLif7

Youtube t.co/EisqfpTegM?amp=1
Source: The Crypto Lifestyle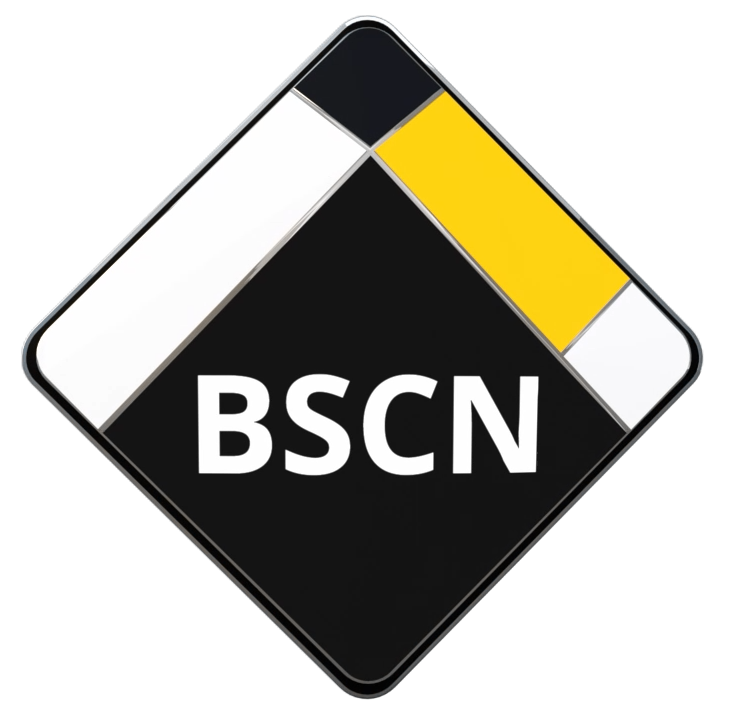 BSCN is aiming to become the leading media coverage platform around the Binance Smart Chain Ecosystem. With a strong focus towards Content Quality, Decentralized platforms, Hot topics in the market, Informative and education sources and guidance in how to be more aware around unreliable crypto projects.