The global acceptance of Xend Finance grows as it crosses 100k users. In addition, the Xend Finance app is made accessible to people in Kenya and Ghana who want to convert their local currency into stable cryptocurrency and save.
A Milestone for Xend
Global crypto bank specializing in underserved regions, Xend Finance, celebrates the milestone of a hundred thousand users on their savings platform with the launch of their app for the people of Ghana and Kenya.

In an exclusive to CO-Founder, Xend Finance informed that the platform is now open for people of both countries to 'seamlessly' convert their cryptocurrency back to Cedis or Shillings. In addition, users can also be able to convert their cryptocurrency back to Cedis or Shillings. 

"We spent our first year pushing code and ensuring our platform is secure through numerous audits while developing a product that always gives our users the best interest rates across multiple chains," said Ugochukwu Aronu, CEO of Xend Finance. "Now that we have turned our attention to onboarding users, we have seen a tremendous response from first-time crypto purchasers and savers. Our growth is in response to market conditions where their native currency is constantly devalued and suffering from inflation."

Further, there will be a new billboard campaign and university roadshows promoting the savings and swapping options of Ghanaian Cedis and Kenyan Shillings. These campaigns are an extension of Xend Finance's ongoing campaigns in Nigeria, where it has over 50 billboards.
‍
Support From Prominent Investors
Based in Enugu, Nigeria, Xend Finance was founded by Aronu Ugochukwu resmi dan Abafor Chima in 2019. After launching in March 2021, Xend Finance rolled out their free mobile app on Android and Apple devices in December 2021 and onboarded users. The protocol is based on the BNB Chain, a blockchain for developing high-performance Decentralized Applications(dApps). 

Xend Finance participated in both the Google Launchpad Africa accelerator dan Binance Incubation Programme in 2019. As of today, it has secured $2 million in funding from investors including Binance, Google Launchpad, NGC Ventures, Hashkey, and AU21 Capital. 

"We are proud of Binance's investment in us, as they are the top exchange in the world. They — and CZ — have been amazing advocates of crypto adoption," Kevin Leu, PR and Marketing Consultant to Xend Finance, told CO-Founder. "We are grateful they see the potential of what we bring to enhancing crypto adoption in Africa and beyond."

The Xend Finance testnet ran from December 2020 through January 2021 with over 1,500 participants in 75 countries. As a result, they were able to find product-market fit, and in March, they also launched their mainnet beta, receiving over $500,000 in deposits. 

The Xend Mobile App allows members to convert their local fiat currency into stablecoins and US Dollars to earn attractive APYs on BNB Chain and Polygon by staking or locking up their cryptocurrency. The Xend mobile app also functions as a DeFi wallet and enables peer-to-peer fiat-to-crypto conversion.

You can download the Xend Finance app here:
‍
What is Xend Finance:
Xend Finance is a global crypto bank offering up to 15% interest, with an open Web3 infrastructure for developers. Members can earn multiple levels of interest on their savings by seamlessly exchanging their crypto or fiat currency for stable cryptocurrencies and staking on the Xend Finance platform. In addition, the company's Cross-Chain High Yield Aggregator is the first product in the industry that automatically scans and ensures the highest yields across multiple chains.

Learn more about Xend Finance: 

akun Twitter | Website | Telegram | Instagram | Medium 
Sumber : bsc.news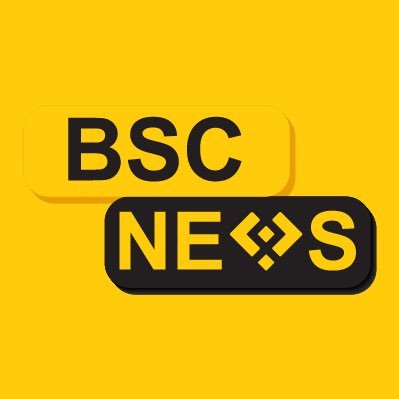 Didirikan pada tahun 2020, BSCNews adalah platform media terkemuka yang mencakup keuangan terdesentralisasi (DeFi) di Binance Smart Chain (BSC). Kami meliput berbagai berita blockchain yang berjangkauan luas terutama di sekitar sektor DeFi dari pasar crypto. BSCNews bertujuan untuk menginformasikan, mendidik, dan berbagi informasi dengan komunitas investasi global melalui situs web, media sosial, buletin, podcast, penelitian, dan live Ask Me Anything (AMA) milik kami. Konten kami menjangkau ratusan ribu investor global yang aktif di ruang BSC DeFi.
BSC NEWS adalah jaringan berita pribadi. Semua post yang diunggah oleh pengguna ini 100% milik bsc.news Semua hak dilindungi undang-undang untuk BSC News untuk informasi lebih lanjut tentang BSC News kontak BERITA BSC DISINI.