A well-intentioned and sensible crypto policy can be nothing but good for the industry.
First the Bill
While some crypto purists argue that regulation could be detrimental to the industry, a reasonable policy could finally onboard mainstream users and institutions. 

Even though cryptocurrencies are still a tiny fraction of the world economy, regulation is probably coming sooner than later. Pro-crypto U.S. politicians, like Senator Cynthia Lummis (R-WY), have been working hard to introduce well-balanced rules to prevent a crackdown on the industry. 

The Republican Senator introduced on June 7 a crypto bill in collaboration with Senator Kirsten Gillibrand (NY-D).
It is critical that the US plays a leading role in developing policy to regulate new financial products, encouraging innovation, and protecting consumers," wrote Gillibrand on her website. "Importantly, the Lummis-Gillibrand framework will provide clarity to both industry and regulators while also maintaining the flexibility to account for the ongoing evolution of the digital assets market."
The bill proposes a framework that enables big institutions to enter the space and protects retail investors from bad actors without taking away from their self-ownership and individual freedom. Equally important, it's being pushed by members of both U.S. political parties, which increases the odds that it's accepted.

Although a great start, there is still a long way to go. The draft will be presented to four political committees for deliberation before reaching the U.S. Senate. 
‍
Then the Bull
In the past two years, traditional finance started looking at Bitcoin and other cryptocurrencies with new eyes. 

JPMorgan's CEO, Jaimie Dimon, went from commenting that Bitcoin has "no intrinsic value" and that "regulators are going to regulate the hell out of it" to giving clients access to crypto funds. Many VC firms also started making heavier bets in the space to fund some of the brightest developers and engineers in the world. 

Nevertheless, sovereign wealth, pension funds, and almost all of the most prominent institutions are waiting on the sidelines until policy kicks in. Kevin O'Leary, a well-known Canadian businessman, believes trillions will flow into crypto once that happens. 
"About 90% of invested capital on Earth is held by sovereign funds and pension plans, and they own zero crypto. So Bitcoin reaching a market cap of $800 billion is irrelevant," said O'Leary in a recent interview with Bankless. "As indexers, we service these institutions and always ask them how much would they allocate to crypto if they could. And they say between 50 and 100 basis points."
Many of these funds manage hundreds of billions of dollars and try to remain well-diversified. Therefore, a portfolio allocation of 1% to Bitcoin and other cryptocurrencies would bring unprecedented demand to digital assets. Moreover, price volatility could finally start dialing down, as funds sell when prices pass their allocation level and buy back when prices fall below it.
Sumber : bsc.news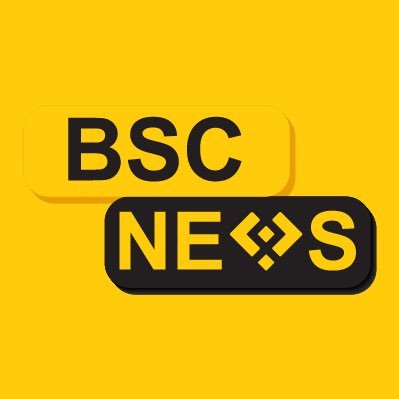 Didirikan pada tahun 2020, BSCNews adalah platform media terkemuka yang mencakup keuangan terdesentralisasi (DeFi) di Binance Smart Chain (BSC). Kami meliput berbagai berita blockchain yang berjangkauan luas terutama di sekitar sektor DeFi dari pasar crypto. BSCNews bertujuan untuk menginformasikan, mendidik, dan berbagi informasi dengan komunitas investasi global melalui situs web, media sosial, buletin, podcast, penelitian, dan live Ask Me Anything (AMA) milik kami. Konten kami menjangkau ratusan ribu investor global yang aktif di ruang BSC DeFi.
BSC NEWS adalah jaringan berita pribadi. Semua post yang diunggah oleh pengguna ini 100% milik bsc.news Semua hak dilindungi undang-undang untuk BSC News untuk informasi lebih lanjut tentang BSC News kontak BERITA BSC DISINI.