Web3 Inu is analogous to Dogecoin but based in Web 3.0 and uses a Rent-to-Earn token concept, interacting in two layers: on-chain and off-chain.
What is Web3 Inu?
Web3 Inu is similar to Dogecoin but is based in Web 3.0, the decentralized version of the World Wide Web where no central authority is present. The Web3 Inu metaverse presents the innovative concept of Rent-To-Earn gaming. 

The Web3 Inu game is not a regular monster-killing game but actually involves building and upgrading Businesses that are in the form of Non-Fungible Tokens (NFTs). The developers are constantly working on the game to introduce enhancements. 

The governance token of the entire Web3 Inu metaverse is the $WEB3 token which is based on Binance Smart Chain for Phase 1. However, as per the website, the token will launch Ethereum, Matic chain on Phase 3, Cross-Chain Bridge.

Another notable point is that Solidproof has audited the project. 
How Does the Web3 Inu Game Work?
The Web3 Inu game follows a different approach to blockchain-based gaming via the Rent-to-Earn concept of gaming. There are two Economies, on-chain and off-chain economies which are eventually merged with each other. 
NFTs
The game involves the usage of NFTs, which the on-chain users can buy and rent. Buying a Business is equivalent to minting an NFT in the game. On the whole, there are two kinds of NFTs or Businesses that users can buy: 
Special and Iconic Locations are those kinds of NFTs that are preminted and available for purchase. Purchasing these NFTs generates $WEB3 tokens. 

Ownership Certificates are those NFTs that are minted on the request from users, and only selected users can own them. These owners are the ones to decide how these NFTs can be used in the Web3 Inu metaverse. 
"The offer of NFTs available is going to be controlled by WEB3 Central Bank, during periods of time called Seasons," added the whitepaper.
The earnings of the player will be decided by the tier of the NFT they own at the end of a Season. However, it is also to be noted that if you have rented your NFT (Business) to an off-chain player, you will be eligible for higher rewards. 
Currently, as per a medium blog, the off-chain Economy consists of 4 actions: buy, sell, rent, and upgrade. 
Buy
Buying of Businesses is the same as minting NFTs, which the WEB3 Central Bank will control, as explained above. 
Jual
You can sell any number of NFTs via in-game auction or via secondary marketplace like Binance NFT marketplace or the Web3 Inu marketplace. 
Rent
The on-chain players can mint and rent their Businesses to the off-chain players, which will help them earn higher yields. 
"This activity will not impair the Off-chain players' economy or their actions throughout the game," confirms the Web3 Inu whitepaper.
The renting conditions are all set by the NFT owners via smart contracts on a public board. Owners can select the duration of the renting period, the initial/current purchase payment, and finally, the percentages of incomes for the renter and the lessor in terms of soft currency/cash.
Upgrade
When you enter the game, you will be given a Branch for free through which you can rent Businesses based on the amount of money and XP you have. Your task is to expand and upgrade your Business to more Branches so as to achieve higher rewards. 

With every upgrade, you will be eligible for higher rewards and will get access to an increased number of Branches and tiers. Furthermore, you can also speed up your upgrade process by watching ads or using gold. 
Tokenomics
There are 100 trillion $WEB3 tokens that are deflationary in nature as each transaction burns an additional 0.55% of the transaction volume. 55% of the supply burn took place while listing on PancakeSwap, a Decentralized Exchange (DEX). 
Roadmap
The Web3 Inu development will take place in 3 Phases, as seen in the image below.
Penutup
The Web3 Inu project introduces its users to the concept of Rent-to-Earn gaming, where users can rent their NFTs (Businesses) and earn a higher yield as a part of the process. The game is expected to be released sometime in February-March 2022 but might come earlier, as the website serikat.

Web3 Inu is also gunning for a listing on GateIO, Kucoin, Hotbit, MEXC Global, Huobi, Binance, OKex, Bybit, and FTX, as per the website. 
Sumber : bsc.news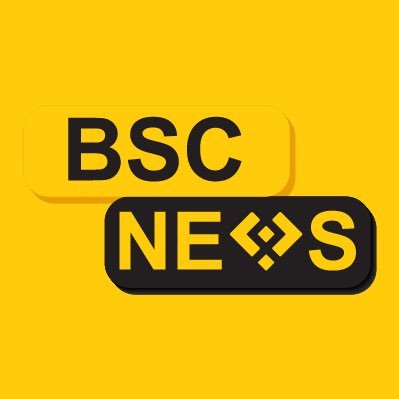 Didirikan pada tahun 2020, BSCNews adalah platform media terkemuka yang mencakup keuangan terdesentralisasi (DeFi) di Binance Smart Chain (BSC). Kami meliput berbagai berita blockchain yang berjangkauan luas terutama di sekitar sektor DeFi dari pasar crypto. BSCNews bertujuan untuk menginformasikan, mendidik, dan berbagi informasi dengan komunitas investasi global melalui situs web, media sosial, buletin, podcast, penelitian, dan live Ask Me Anything (AMA) milik kami. Konten kami menjangkau ratusan ribu investor global yang aktif di ruang BSC DeFi.
BSC NEWS adalah jaringan berita pribadi. Semua post yang diunggah oleh pengguna ini 100% milik bsc.news Semua hak dilindungi undang-undang untuk BSC News untuk informasi lebih lanjut tentang BSC News kontak BERITA BSC DISINI.