The team targets the first week of June for the release of the PvP feature for the strategy gaming blockchain project.
PvP Timeline
Tank Battle, a PlayAndOwn blockchain game di BNB Chain, shared some developments regarding their Player-versus-Player (PvP) feature.

The team shared the initial timeline for their PvP feature through a Tweet on May 2 that contained a recap of Tank Battle's AMA held on April 27. Tank Battle is now looking at the first week of June as a possible target for releasing their PvP feature, according to comments exclusive to CO-Founder.
"The timeline is a little bit behind for like 1-2 weeks, as we need quite the time to test and adjust everything thoroughly," Nam Nguyen shared with CO-Founder. "We'll start the internal testing next week and are currently aiming for the first week of June for the release. The draft for the reward system is also being discussed internally."
The original timeline detailed PvP features to be released throughout the month of May. Some of these features include a leaderboard, PvP Shop, and new game modes. However, the team decided to focus on fine-tuning the feature before its release to ensure that they were delivering a quality product.
"The PvP version is a very important milestone for the project," Nguyen added. "Its functionality would be much more complex than the current PvE version of the game. That's why we'd like to be very thorough, take the time to polish the development and test it out very carefully before rolling it out."
The PvP feature for Tank Battle is an anticipated one as this allows players to test their skills against other players within the Tank Battle ecosystem. 
‍
Fusion Incoming
Another feature that the team recently teased is the Tank Fusion feature. Tank Battle gave a glimpse of this feature through a Tweet on May 18. This allows users to combine two tanks of the same rarity, type, and star count that have already reached their maximum farming limit. Combined tanks yield a similar tank with a reset farming limit and an increased star count.
"NFT inflation is something that most projects put it their blind spot. We want to cover every side of a blockchain project," Nguyen told CO-Founder. "The tank fusion feature is created to avoid NFT inflation [and] deflate old NFTs to mint out a less amount of NFTs. [This is] also a way to bring more profit to players."
Token inflation is a problem most PlayToEarn blockchain games have been facing, especially when these projects see a spike in users. The team believes that this problem is already being addressed with how their game is structured.
"As of now, avoiding token inflation is a thing that we think that we handle that pretty well as this game is about NFT-earning," Nguyen proudly shared. "Players play hard, farm harder to earn Gems that will eventually be NFTs for them to trade, play… and the game wouldn't be affected much by the token price."
With the team already confident in their token inflation management capabilities, they can focus on NFT inflation within their economy. The fusion feature, once released, will be a big help to the team.teams.bogged.finance/embeds/chart?address=0x59f6b2435cd1421f409907ad2d9f811849ca555f&chain=bsc&charttype=candles&theme=dark&defaultinterval=15m&showchartbutton=true
‍
What is Tank Battle:
Tank Battle is an idle PlayToEarn real-time strategy game built on the BNB Chain. It is a war-themed strategy game where you form a team of at most five tanks to try and defeat your opponent. Strategize by placing Tanks of different types in the best possible spot you think helps win the battle. It is an idle strategy game. Therefore once you place the tanks, you will have to watch them battle against each other by firing their artillery at each other once the cooldown is over. Learn more about the project or try playing their demo by visiting their website.

Di mana menemukan Pertempuran Tank:‍

Website | akun Twitter | Telegram | Discord | YouTube | 
Sumber : bsc.news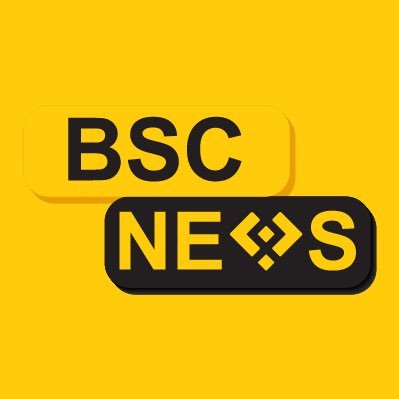 Didirikan pada tahun 2020, BSCNews adalah platform media terkemuka yang mencakup keuangan terdesentralisasi (DeFi) di Binance Smart Chain (BSC). Kami meliput berbagai berita blockchain yang berjangkauan luas terutama di sekitar sektor DeFi dari pasar crypto. BSCNews bertujuan untuk menginformasikan, mendidik, dan berbagi informasi dengan komunitas investasi global melalui situs web, media sosial, buletin, podcast, penelitian, dan live Ask Me Anything (AMA) milik kami. Konten kami menjangkau ratusan ribu investor global yang aktif di ruang BSC DeFi.
BSC NEWS adalah jaringan berita pribadi. Semua post yang diunggah oleh pengguna ini 100% milik bsc.news Semua hak dilindungi undang-undang untuk BSC News untuk informasi lebih lanjut tentang BSC News kontak BERITA BSC DISINI.