Six new tanks have been deployed and are ready for players to use in battle.
Battle Ready Metaverse
Tank Battle recently announced that new tanks are rolling into their metaverse yang akan datang for the community to use in battle.

Dalam sebuah Tweet on June 10, the Tank Battle team revealed six new tanks the community could use to crush their enemies. These new tanks aren't just a feature to spice up the game, but they were also designed as a mechanism to help the economy.
"The new tanks are simply to enrich the line of characters and the gameplay. [These] new tanks may help us to avoid and minimize token and NFT Inflation, by having them minted out from 'Merging' only," Tank Battle CMO, Kien Le, told CO-Founder. "There will be some previous Tanks, Boxes, TBL to be burnt in order to create these new tanks. We don't guarantee that these will be stronger than others, [but] these tanks will be rare because they aren't [acquired] naturally from the current boxes."
The six new tanks each have their unique characteristics:
Aristodemus is a tank with a stable reload cycle, making it perfect for the midline. 

Mammoth is a support tank that guides enemy missiles in the wrong direction. 

Reaper's damage output makes it a great main attacker. 

Volcano's artillery system makes it a great midliner. 

Athena is a great frontliner that can help buff allies. 

Hellhound fits right in the backline as it can fire missiles in a vertical line. 
Check out Tank Battle's post Medium to learn more about the new tanks.
What is Tank Battle:
Tank Battle is an idle PlayToEarn real-time strategy game built on the BNB Chain. It is a war-themed strategy game where you form a team of at most five tanks to try and defeat your opponent. Strategize by placing Tanks of different types in the best possible spot you think helps you win the battle. It is an idle strategy game. Therefore once you place the tanks, you will have to watch them battle against each other by firing their artillery at each other once the cooldown is over. Learn more about the project or try playing their demo by visiting their website.

Di mana menemukan Pertempuran Tank:‍

Website | akun Twitter | Telegram | Discord | YouTube |
Sumber : bsc.news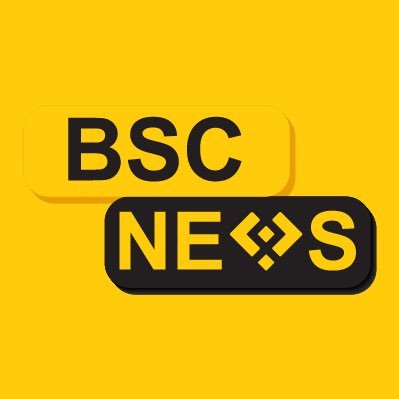 Didirikan pada tahun 2020, BSCNews adalah platform media terkemuka yang mencakup keuangan terdesentralisasi (DeFi) di Binance Smart Chain (BSC). Kami meliput berbagai berita blockchain yang berjangkauan luas terutama di sekitar sektor DeFi dari pasar crypto. BSCNews bertujuan untuk menginformasikan, mendidik, dan berbagi informasi dengan komunitas investasi global melalui situs web, media sosial, buletin, podcast, penelitian, dan live Ask Me Anything (AMA) milik kami. Konten kami menjangkau ratusan ribu investor global yang aktif di ruang BSC DeFi.
BSC NEWS adalah jaringan berita pribadi. Semua post yang diunggah oleh pengguna ini 100% milik bsc.news Semua hak dilindungi undang-undang untuk BSC News untuk informasi lebih lanjut tentang BSC News kontak BERITA BSC DISINI.