The farming simulation project expands on the new features and when they expect them to become available.
Planting The Seeds
Sunflower Land, sebuah PlayandOwn project on Polygon currently in Beta, recently released its plans for the project for the next six months.

The team announced their half-year roadmap through a Tweet on May 18. Sunflower Land laid out details on when their community can expect features from the original game, Sunflower Farmers, to make its way to the current version of the protocol. A new island feature was also briefly talked about and is currently being designed.
"The past couple weeks Thought Farm has been growing the team and planning the future of Sunflower Land," Sunflower Land said in its Tweet. " What started as a side project is picking up momentum! We are proud to announce our official 6 month roadmap."
The first feature will provide four new sinks to minerals mined on player's farms and this will come within the month of May. Chickens, a major feature of the original game, was given a three week timetable and is estimated to come out sometime in June. This includes cake quests, Chicken resources and NFTs, as well as mutant Chickens. But the new feature being talked about is Land Expansion, which is estimated to take four months and be released sometime in October.
"Land Expansion will serve as a core piece of gameplay which provides a clear goal in Sunflower Land," Adam Hannigan, creator of Sunflower Land, commented on their github proposal. "Expand your land and build your MetaVerse empire. It provides a long term goal for players to keep them engaged for years to come."
The goal of the feature is to provide additional resource sinks to the ecosystem. It also provides incentive to avoid multi accounting, an issue that the team has faced, by allowing a single account to progress and expand. The feature also hopes to add uniqueness to each farm, and give resource collection a more enjoyable twist to its user experience.

Lastly, a land customization feature is also being developed. This allows players to flex their creativity to make their farms more unique. Check out Sunflower Lands official roadmap for more details of the new features the protocol has in store.
‍
What is Sunflower Land?
Sunflower land is a farming simulation PlayAndOwn blockchain gaming project built on the Polygon network. It is a metaverse that reflects real-life economic principles of supply and demand, with an in-game mechanic that makes resources more scarce over time. In addition, it is a community-developed project where each item in the game can be owned on the Polygon chain, enabling users to collect valuable NFTs and trade them on platforms like OpenSea.

Where to find Sunflower Land:

Website | akun Twitter | Whitepaper | Discord |
Sumber : bsc.news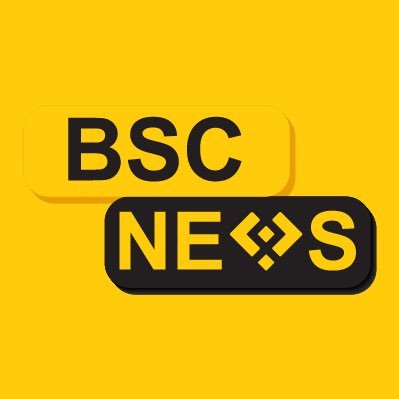 Didirikan pada tahun 2020, BSCNews adalah platform media terkemuka yang mencakup keuangan terdesentralisasi (DeFi) di Binance Smart Chain (BSC). Kami meliput berbagai berita blockchain yang berjangkauan luas terutama di sekitar sektor DeFi dari pasar crypto. BSCNews bertujuan untuk menginformasikan, mendidik, dan berbagi informasi dengan komunitas investasi global melalui situs web, media sosial, buletin, podcast, penelitian, dan live Ask Me Anything (AMA) milik kami. Konten kami menjangkau ratusan ribu investor global yang aktif di ruang BSC DeFi.
BSC NEWS adalah jaringan berita pribadi. Semua post yang diunggah oleh pengguna ini 100% milik bsc.news Semua hak dilindungi undang-undang untuk BSC News untuk informasi lebih lanjut tentang BSC News kontak BERITA BSC DISINI.