Stader Labs asserts that its vision is in sync with that of BNB Chain, and looks forward to a significant synergy between the two ecosystems.
Integration of BNB Chain Excites Stader Labs
BNB Chain, through Binance – its parent company, offers lots of resources and support that projects can leverage for easy growth and expansion. Little wonder multi-chain staking protocol, Stader Labs, is already upbeat after deploying on BNB Chain.

Stader Labs, which before this time had its staking services on Hedera, Polygon, Fantom, Terra, etc chains, announced through a May 17 ciutannya that it has integrated the BNB Chain as one of its supported protocols. Following the integration, Stader Labs will enable the staking of BNB coin on its platform in the coming days. https://cdn.embedly.com/widgets/media.html?src=https%3A%2F%2Fgfycat.com%2Fifr%2Fwebbedunhealthyhellbender&display_name=Gfycat&url=https%3A%2F%2Fgfycat.com%2Fwebbedunhealthyhellbender&image=https%3A%2F%2Fthumbs.gfycat.com%2FWebbedUnhealthyHellbender-size_restricted.gif&key=96f1f04c5f4143bcb0f2e68c87d65feb&type=text%2Fhtml&schema=gfycat

Stader Labs noted that BNB Chain is an ecosystem in a state of steady development flux which is indicated by BNB Coin's kapital pasar of $50.4 billion, over 1300+ dApps currently building on the ecosystem, and more than 1 million daily users, etc. These attributes, in addition to BNB Chain's ambition to onboard 1 Billion people to Web3, are some of the several reasons why Stader Labs considers its BNB Chain integration one that is poised to unleash Stader's potential.

The mission of the Stader Labs team is to have an expansive ecosystem of 1 Billion stakers. At the moment Stader's community has crossed the 100,000 mark and is still growing, while over 40,000 wallets are actively staking on the platform. These are in addition to the fact that Stader has increased the number of blockchains it supports to 4 within about 6 months. According to the protocol, its aspirations align well with BNB Chain's pedigree and vision:
"You have to dream big enough to change the world. We believe the @BNBCHAIN is doing exactly that. BNB is by far the largest ecosystem we'll build on. Stader can unlock $6BN+ worth of BNB… And open a myriad of #DeFiPossibilities. The BNB chain has everything to thrive: An army of smart developers ready to #BUIDL, a strong community backing it up, low gas fees, 4.7 million daily txns, and the second-highest TVL in the cryptoverse is a testament to that . . . Let's #BUIDL a bright future together," Stader Labs remarked.
What we now await is for the staking platform to launch its BNB Chain staking options. The platform seems to be going strong and appears not to have been ruffled by the current market downtrends nor the recent Terra Luna capitulation. Stader Labs pledges to continue its efforts to diversify into other notable blockchains, as the team drives onward its bid to bring the best of crypto staking to their community.
‍
What is Stader Labs?
Stader Labs was founded in April 2021 by Amitej Gajjala, Sidhartha Doddipalli, dan Dheeraj Borra. It specializes in cryptocurrency stake management. Stader plans to use decentralized financial protocols and applications to manage stakes efficiently on public blockchain networks. Currently, the company's staking product is available on Hedera, Polygon, and Fantom blockchains. Stader plans to extend its support to Solana, Ethereum, Cosmos, Near, and BNB Chain soon. 

Stader Labs raised $12.5 million this January in a strategic private sale, raising their valuation to $450 million. Stader Labs is backed by Pantera Capital, Coinbase Ventures, Jump Capital, Accomplice, Accel, Huobi Ventures, Hypersphere, dan True Ventures, diantara yang lain.

Where to find Stader Labs:

Website | akun Twitter | Medium | Telegram | Discord 
Sumber : bsc.news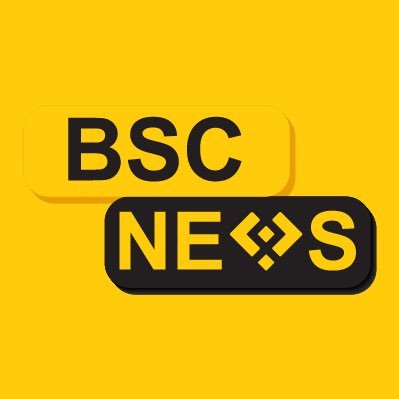 Didirikan pada tahun 2020, BSCNews adalah platform media terkemuka yang mencakup keuangan terdesentralisasi (DeFi) di Binance Smart Chain (BSC). Kami meliput berbagai berita blockchain yang berjangkauan luas terutama di sekitar sektor DeFi dari pasar crypto. BSCNews bertujuan untuk menginformasikan, mendidik, dan berbagi informasi dengan komunitas investasi global melalui situs web, media sosial, buletin, podcast, penelitian, dan live Ask Me Anything (AMA) milik kami. Konten kami menjangkau ratusan ribu investor global yang aktif di ruang BSC DeFi.
BSC NEWS adalah jaringan berita pribadi. Semua post yang diunggah oleh pengguna ini 100% milik bsc.news Semua hak dilindungi undang-undang untuk BSC News untuk informasi lebih lanjut tentang BSC News kontak BERITA BSC DISINI.