A few easy guidelines to register and participate in the ongoing BNB Chain MVB V program.
MVB V Arrives
Industry-leading network provider, BNB Chain, has announced its new season of the Most Valuable Builders (MVB) program. The MVB V program exists to help projects develop and grow on BNB Chain through investment, coaching, and network support. With the crypto market volatility at its all-time high, the MVB V initiative provides stability and creativity for projects that want to focus on building in this crypto winter.
To achieve this, a dedicated program has been constructed that will see participants develop and grow through coaching, investment and access to a burgeoning network of support. A tailored curriculum has been developed for projects chosen for incubation on MVB V, and will begin on July 11th, with a 6-8 week program designed to help top project teams deliver a thriving product.platform.twitter.com/embed/Tweet.html?dnt=false&embedId=twitter-widget-0&features=eyJ0ZndfdHdlZXRfZWRpdF9iYWNrZW5kIjp7ImJ1Y2tldCI6Im9mZiIsInZlcnNpb24iOm51bGx9LCJ0ZndfcmVmc3JjX3Nlc3Npb24iOnsiYnVja2V0Ijoib2ZmIiwidmVyc2lvbiI6bnVsbH0sInRmd190d2VldF9yZXN1bHRfbWlncmF0aW9uXzEzOTc5Ijp7ImJ1Y2tldCI6InR3ZWV0X3Jlc3VsdCIsInZlcnNpb24iOm51bGx9LCJ0Zndfc2Vuc2l0aXZlX21lZGlhX2ludGVyc3RpdGlhbF8xMzk2MyI6eyJidWNrZXQiOiJpbnRlcnN0aXRpYWwiLCJ2ZXJzaW9uIjpudWxsfSwidGZ3X2V4cGVyaW1lbnRzX2Nvb2tpZV9leHBpcmF0aW9uIjp7ImJ1Y2tldCI6MTIwOTYwMCwidmVyc2lvbiI6bnVsbH0sInRmd191c2VyX2ZvbGxvd19pbnRlbnRfMTQ0MDYiOnsiYnVja2V0IjoiZm9sbG93IiwidmVyc2lvbiI6bnVsbH0sInRmd190d2VldF9lZGl0X2Zyb250ZW5kIjp7ImJ1Y2tldCI6Im9mZiIsInZlcnNpb24iOm51bGx9fQ%3D%3D&frame=false&hideCard=false&hideThread=false&id=1536302318819454976&lang=en&origin=https%3A%2F%2Fwww.bsc.news%2Fpost%2Fsimple-steps-to-participate-in-the-bnb-chain-mvb-v-program&sessionId=cf271c65009a762a9c88c032dc8f179b59272de7&theme=light&widgetsVersion=b45a03c79d4c1%3A1654150928467&width=550px
Sesuai CO-Founder' publikasi on May 31, the MVB V program will commence in three phases. Let's dive into how you can participate in the program.
Who Is Eligible to Participate
Binance Labs and BNB Chain are looking for BNB Chain projects that need immediate development, as well as projects that will fuel innovation and progress.
The Binance team is looking for projects with a strong market fit and a secure environment that produces high-performing and efficient products to the ecosystem.
How to Apply
The application procedure is simple, requiring only a few minutes of your time. You need to add basic information about the project so Binance can understand what you're building.

Interested candidates can apply now by filling out the relevant formulir aplikasi, which is simple and straightforward in helping to outline precisely what you are working on. Upon accessing the form you will be asked to include an email address and project name before linking your relevant pitch deck/summary and project website.

While these suggestions do not serve as guidelines, they may help you in constructing a comprehensive application. Consider including the following in your relevant pitch deck:
Cover Slide 

Proposisi Nilai

Market Need 

Market Solution 

Product 

Product Roadmap 

Vision 

Monetization Plan 

Traction 

Customers/Community 

Your Team 

Competitors

Contact Information
All innovators are encouraged to apply and Binance Labs will be heavily invested in ensuring the progress of your project should you be a chosen candidate. The deciding process sees Binance Labs collaborate with the BNB Chain team to identify quality BNB Chain projects with strong goals and visions. Subsequent selective investments will be made at the end of the program.
What to Expect From MVBV
Binance is working on a program that will provide real-world education to the blockchain community, including crypto investors, through live and virtual classes. Projects can expect coaching sessions on product design, node and infrastructure support, go-to-market strategy, fundraising, data tooling, business development, and more.

For more details, visit BNB Chain's website disini.
‍
What is BNB Chain:
BNB Chain is a community-driven, decentralized, and censorship-resistant blockchain-powered by BNB. It consists of BNB Beacon Chain and BNB Smart Chain, EVM compatible and facilitating a multi-chain ecosystem. Through the concept of MetaFI, BNB Chain aims to build the infrastructure to power the world's parallel virtual ecosystem.  

For more information on BNB Chain, these links:

Website | akun Twitter | Discord | Telegram | GitHub
Sumber : bsc.news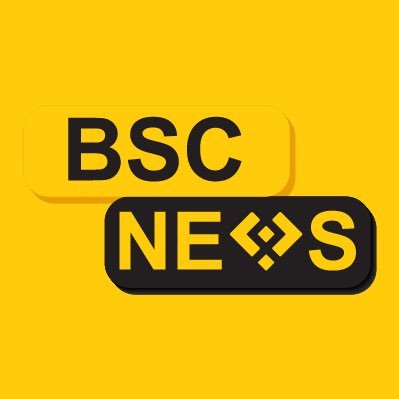 Didirikan pada tahun 2020, BSCNews adalah platform media terkemuka yang mencakup keuangan terdesentralisasi (DeFi) di Binance Smart Chain (BSC). Kami meliput berbagai berita blockchain yang berjangkauan luas terutama di sekitar sektor DeFi dari pasar crypto. BSCNews bertujuan untuk menginformasikan, mendidik, dan berbagi informasi dengan komunitas investasi global melalui situs web, media sosial, buletin, podcast, penelitian, dan live Ask Me Anything (AMA) milik kami. Konten kami menjangkau ratusan ribu investor global yang aktif di ruang BSC DeFi.
BSC NEWS adalah jaringan berita pribadi. Semua post yang diunggah oleh pengguna ini 100% milik bsc.news Semua hak dilindungi undang-undang untuk BSC News untuk informasi lebih lanjut tentang BSC News kontak BERITA BSC DISINI.