The PancakeSwap Chefs have cooked up some new NFT utility as well as changes to the Master Chef contract heading into 2022.
‍
PancakeSwap Makes Changes for 2022
With a subtle hint in the final monthly recap of 2021, PancakeSwap teased some huge news regarding NFT utility for Pancake Squad and Pancake Bunny holders. 

The news came buried in the December Recap blog from January 7. The PancakeSwap Chefs had a very busy December, but feelings toward the protocol are beginning to sour with many users of Binance Smart Chain (BSC). With the coin price teetering below market levels and a lack of NFT utility, something has got to give.
"The current phase 1 version of the IFO 3.0 is not optimal. We realized it is time to say farewell to the current sales model, and replace it with something new and fresh," says the blog post. "Combined with the IFO CAKE Pool, the new IFO 3.1 aims to provide more opportunities to the loyal PancakeSwap product fanbase and (NFT?) holders."
The PancakeSwap Chef's appear to know that a shake-up is needed. 2022 can either be a year that PancakeSwap pushes itself into the mainstream as one of the largest pertukaran terpusat (DEX) in all of crypto or a year that sees other DEXes on BSC innovate and take more of the demand. 
"Great things take time and improvements are worth waiting for. The new IFO 3.1 with a brand new type of sale structure is currently under development and expected to come with the future IFOs. Follow us on Twitter to catch the latest news about it," writes the blog.
The December Recap also indicated that fixed-term staking will arrive to the PancakeSwap Master Chef V2 program. The Master Chef V2 will go through several audits before hitting the public. This development is yet another improvement to follow from the PancakeSwap Chef heading into 2022.
Mixed User Response
So far, users' and CAKE holders' responses around social media have been mixed. The tease of more NFT utility got some users excited, but the lack of clarity and the somewhat limited utility left some users in the doldrums. 

The excitement by some users hopes that the IFO NFT utility is exactly what could help turn PancakeSwap around. 
"#PancakeSquad will moon once IFO pool is released. Thank you for finally giving us good news," berdasarkan ciutan @Jaredd553.
The news has not been enough to retain some former long time CAKE holders. The once prominent CAKE voice on Twitter @cokitahelada (Mr. Icy) no longer holds CAKE. The user @cokitahelada even shed his whole profile of any mention of CAKE or PancakeSwap. 

Another CAKE holder,  @95_irene (Irene_Gómezz), gave her response to December Recap and why she feels it is still not enough. 

"Obviously chefs are working hard Team is growing and they're still hiring. Fundamental back-end issues are taking too much focus. It's the transition period." One investor explained on akun Twitter, "I understand and respect these But as an investor, I'm not satisfied due the ongoing bad communication of @PancakeSwap"
The Twitter user @95_irene alluded to the long wait for a turn around from many Cake holders. Heading into 2022, some like @95_irene are not sticking around.
"There are still too many unknowns. No doubt long-term 'Potential Upside' is huge. But I can't forecast HOW & WHEN it will be reached. From now on I'm $CAKE Pancakes-free until: -An impulsive bullish reversal in chart happens or -A big feature is added. So for now, ciao bella"
The latest changes still need to time to turn things around. As the entire crypto market stares a bear market in the face, the panic for greener pastures may lead some to move their assets sooner than later.
Apa PancakeSwap?
PancakeSwap adalah Decentralized Exchange (DEX) yang dibangun di atas BSC. Ini menawarkan kepada pengguna berbagai fitur seperti Kolam Likuiditas, Swapping, Pertanian Hasil, Kolam Sirup, Automated Market Maker, Awal Farm Menawarkan (IFO), NFT sistem profil, dan banyak lainnya. 

Selain itu, protokol membantu pengguna memaksimalkan aset kripto mereka dengan berdagang, menghasilkan melalui pertanian hasil, dan menang melalui lotre, prediksi, dan koleksi NFT. Dengan volume perdagangan tertinggi di pasar, PancakeSwap adalah DEX terkemuka di BSC. 

Di mana menemukan PancakeSwap:

‍Website | akun Twitter | Medium | GitHub
Sumber : bsc.news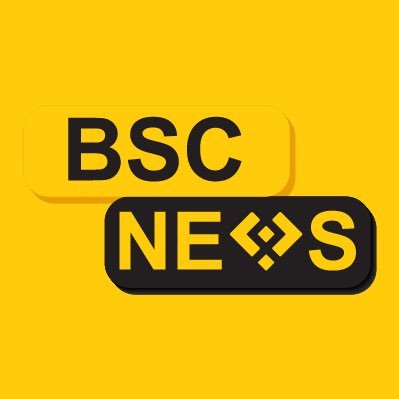 Didirikan pada tahun 2020, BSCNews adalah platform media terkemuka yang mencakup keuangan terdesentralisasi (DeFi) di Binance Smart Chain (BSC). Kami meliput berbagai berita blockchain yang berjangkauan luas terutama di sekitar sektor DeFi dari pasar crypto. BSCNews bertujuan untuk menginformasikan, mendidik, dan berbagi informasi dengan komunitas investasi global melalui situs web, media sosial, buletin, podcast, penelitian, dan live Ask Me Anything (AMA) milik kami. Konten kami menjangkau ratusan ribu investor global yang aktif di ruang BSC DeFi.
BSC NEWS adalah jaringan berita pribadi. Semua post yang diunggah oleh pengguna ini 100% milik bsc.news Semua hak dilindungi undang-undang untuk BSC News untuk informasi lebih lanjut tentang BSC News kontak BERITA BSC DISINI.