The list of tips will help any project looking to get itself listed on the major global cryptocurrency exchange.
Binance Listing Roadmap
Binance CEO Changpeng Zhao (CZ) shared his personal tips for crypto projects looking to get listed on the Binance exchange. CZ included both do's and don'ts on how a project could be expedited or shunned in the listing process.
As projects lobby and market themselves as the next big crypto, worthy of investors' hard-earned dollars, getting listed on a tier-one exchange like Binance is a near sure-fire way to attract a lot of eyeballs. In total, CZ outlined 25 tips in a new blog post for getting a project listed that will be summarized below. 
Administratively speaking, the only way to submit an application for listing is through the direct listing application link dan Launchpad/Launchpool application. The direct listing and Launchpool options are suitable for projects that either have tokens in circulation on the market (could be through a decentralized exchange) or don't have a token issue yet. Launchpad on the other hand is specifically for projects that are still in the early stage and have not held a token generation event. 

Be clear and concise about your project and everything you want the team to know. 

The founder or CEO should be the one to fill out the form. If there is ever an issue, Binance will want to speak to the person in charge. 
The following are tips that can help your project:
A consistent flow of information on updates and progress is a key metric, and efforts should be made to keep Binance and the community informed. This same rings true even after a token listing. 

If your token happens to be listed on the Binance Smart Chain (BSC) and ranks particularly well among BSC projects, measured in active addresses and trading volume, this shows an engaged user base and is a key indicator. 

Incorporating BNB/BUSD into the ecosystem and/or raising BNB/BUSD during the fundraising phase would increase your case as the project would be native to the Binance ecosystem.

Support Binance in the community you are building. 

Communication is key, and responsiveness in a timely manner is important during the due diligence stage as it will expedite the process. 
The following is a list of tips for things projects should not do:
Don't reach out to CZ for a status update. 

As a mechanism for avoiding possible influence and potential bribery attempts, Binance does not provide contact details to anyone on the review team. Contact is strictly forbidden. 

Rather than trying to promote your project through the various social media outlets, 'shill' your projects to the review team via regular updates (see point 8).

Don't send CZ your whitepaper.

Any communication from Binance will come from the following address: [email protected]inance.com and will have the following signature: pgp.key-server.io/pks/lookup?op=get&search=0x5BB3501A48484684
Fingerprint=1371 C295 AF29 AD48 7337  2686 5BB3 501A 4848 4684

Any email received without the above is likely to be a scammer, and you should refrain from sharing any details. You will be provided with the anti-phishing code you pre-filled on your form as a mechanism to verify the legitimacy of the email. It is also recommended to ensure you check the domain name you send your package to. 
If you are contacted via Telegram, verify the contact is an official member of the Binance team. You can do so here: www.binance.com/en/official-verification

Contact does not guarantee a listing––it simply means due diligence is being conducted. 

A mandated one-way non-disclosure agreement is required at the first point of contact. 

You will be forbidden from announcing any listing-related information until Binance issues its formal listing announcement. 

Any project stating they have a partnership or listing agreement with Binance is inaccurate and possibly violates their agreement with Binance, thus rendering their possible project listing void. 

Anyone interested in advising their community that they've applied can do so by sharing the following image, which simply means you've applied and nothing more: 
The following are tips for the evaluation stage:
If your project does not provide a minimum viable product, it will not pass the initial screening and, therefore, should not be submitted for review yet. 

The larger the user adoption, the more value your project carries. This is a key measurable indicator and any data to support this will go a long way. 

Communication is key (see a recurring theme here?). Poor or unprofessional communication will negatively affect your listing chances. Your ability to communicate will demonstrate how your team handles difficult situations, even if it is from within your own community. 

Spreading misinformation or FUD about Binance to pressure the exchange into listing your project will get you blacklisted quickly. Binance will defend its brand image and is obligated to do so to protect the users and the community. 

Using your community to campaign for your project aggressively will not be seen favorably. Rallying support is one thing, doing so aggressively to attack or blame someone else is frowned upon and will hurt your evaluation. 
The following tip has to do with the fees. All fees accrued from the listing process are donated to the Binance Charity Foundation, which can be tracked on the blockchain for full transparency.
While there is no set dollar amount, if your project shows a willingness to contribute to social impact, this would support your listing. 
The above list is the most transparent and easy-to-follow guide for getting your project listed. Do your due diligence, and ensure you are fully prepared as first impressions matter. You can imagine the number of project submissions grows by the day and the ones that stand out are the ones that meet the above standards. Treat them like insider secrets, and you have the formula to follow. 
sumber CO-Founder
‍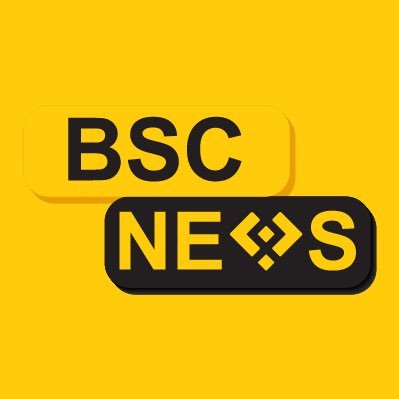 Didirikan pada tahun 2020, BSCNews adalah platform media terkemuka yang mencakup keuangan terdesentralisasi (DeFi) di Binance Smart Chain (BSC). Kami meliput berbagai berita blockchain yang berjangkauan luas terutama di sekitar sektor DeFi dari pasar crypto. BSCNews bertujuan untuk menginformasikan, mendidik, dan berbagi informasi dengan komunitas investasi global melalui situs web, media sosial, buletin, podcast, penelitian, dan live Ask Me Anything (AMA) milik kami. Konten kami menjangkau ratusan ribu investor global yang aktif di ruang BSC DeFi.
BSC NEWS adalah jaringan berita pribadi. Semua post yang diunggah oleh pengguna ini 100% milik bsc.news Semua hak dilindungi undang-undang untuk BSC News untuk informasi lebih lanjut tentang BSC News kontak BERITA BSC DISINI.