The learn-to-earn game seeks to onboard legacy Web2 developers looking to make the move to Web3.
Learn-to-Earn Web3
Learn-to-earn multichain game Metacrafters, a project by Proof of Learn Inc., has raised $4.5M to support Web3 developers. 

The funding was raised through multichain grants from some big names in the space that include Solana, Flow, Avalanche and Polygon Foundations. 
"Blockchain developers are in high demand", said Raj Gokal, Co-Founder of Solana. "We need to scale impact contributors even faster to keep pace with mainstream demand," added John Wu, President of Ava Labs.
The details of the grants are as follows: 
The grant money will be used to fund rewards and incentivize students to take developer courses and learn new Web3 coding skills. 

The majority of the grant will go towards funding financial rewards for over 12,000 Solana, Flow, Avalanche, and Polygon course completions. 

Metacrafters students will pay tuition costs in cryptocurrency but will earn back their tuition upon completion plus additional rewards.
The project announced the new funds in a jumpa pers on June 10th. 

Multichain partnerships and grants of this nature are an uncommon occurrence in the space. With varying degrees of interest, bringing together audiences from across different projects is a win for the space. Metacrafters will use the funding to continue improving accessibility to high-quality Web3 education for developers around the globe. 
As crypto adoption gains mainstream traction and more people make the leap to work in the space, the technical know-how becomes more prevalent than ever. Learn-to-earn is a unique and interesting take on education and one that could easily see massive adoption. 
‍
About Proof of Learn:
Proof of Learn Inc is a Web3 education platform with a mission to unlock accessible, high-quality education worldwide through blockchain and a learn-to-earn protocol. With a focus on addressing the skills shortage in the Web3 economy, the platform aims to facilitate learning in the metaverse with cryptocurrency rewards and collectible NFT credentials earned as on-chain representation of skills advancement. The company's vision is to ensure that anyone with an internet connection can gain online education, as well as direct access to income earning opportunities and employment via its careers marketplace.
‍
About Metacrafters:
Metacrafters is a multichain learn-to-earn game that teaches users to write smart contracts and build on-chain. Metacrafters invites crafters to a world of wonder, growth, and possibility where developers can access a world-class Web3 education with immediate earning and employment opportunities in the metaverse. It bridges education and an immersive gaming experience that brings the history and lore of blockchain to life. With a learn-to-earn model, developers and engineers are offered grant-funded financial incentives to complete courses as they upskill from Web2 to Web3. Metacrafters is available to the 32 million developers around the globe for whom these new skills may be life-changing and serve to close the significant pay gap between engineers in developed nations and those in emerging markets.
Sumber : bsc.news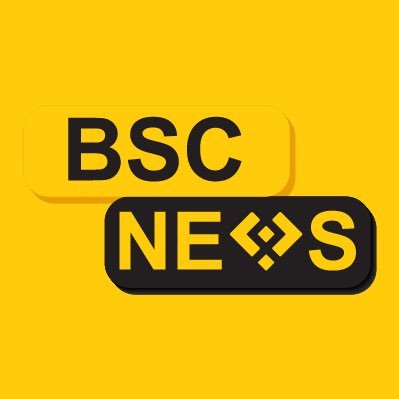 Didirikan pada tahun 2020, BSCNews adalah platform media terkemuka yang mencakup keuangan terdesentralisasi (DeFi) di Binance Smart Chain (BSC). Kami meliput berbagai berita blockchain yang berjangkauan luas terutama di sekitar sektor DeFi dari pasar crypto. BSCNews bertujuan untuk menginformasikan, mendidik, dan berbagi informasi dengan komunitas investasi global melalui situs web, media sosial, buletin, podcast, penelitian, dan live Ask Me Anything (AMA) milik kami. Konten kami menjangkau ratusan ribu investor global yang aktif di ruang BSC DeFi.
BSC NEWS adalah jaringan berita pribadi. Semua post yang diunggah oleh pengguna ini 100% milik bsc.news Semua hak dilindungi undang-undang untuk BSC News untuk informasi lebih lanjut tentang BSC News kontak BERITA BSC DISINI.