Binance is actively ensuring widespread that education on stablecoins, particularly their own, is made available for users in light of the LUNA fiasco.
A Stable Stablecoin?
Global cryptocurrency exchange Binance expands access to its regulated, licesened, and fiat-backed BUSD (stable coin). 
Dalam sebuah blog posted on Binance on May 16, the exchange detailed a number of considerations to support the usecase for the BUSD stablecoin. In light of the ongoing debacle that is the LUNA situation, Binance seeks to prioritize education and awareness on its prized stablecoin. Even Binance CEO Changpeng Zhao (CZ) offered his wawasan into how Binance is taking measures to protect its user base. 
‍
What is BUSD:
Firstly, it's important to start with understanding what BUSD is and what it represents. In the simplest of terms, it is a 1:1 USD-backed stablecoin issued by Paxos on the Ethereum blockchain and is approved by the New York State Department of Financial Services (NYDFS). As users buy and sell a variety of crypto assets, during turbulent markets, such as the one we are currently in at the time of writing, stability is attractive. Most users would rather not transfer back into to traditional financial instruments because let's face it, the on/off ramp in crypto is still not there. BUSD is designed to provide a stable market value with low volatility but also remains an on-chain asset. 
‍
Benefits of BUSD:
Over 300 BUSD spot and margin trading pairs have a zero maker fee for users who place orders on the order book. If you happen to hold another stablecoin and want to transition into BUSD, it's a free service on Binance. This includes swapping USDT/BUSD and USDC/BUSD, among others. Furthermore, BUSD provides users with options when new projects become available to trade. 
‍Why Hold BUSD?
As a holder of BUSD, you can access a wide spread of services particularly in various ecosystems and desentralisasi aplikasi (dApps). This includes things like Binance Earn where users can earn up to 10% APY (show me a traditional financial institution match that savings rate). Users can farm new tokens via the Binance Launchpad using BUSD as their entry ticket. Of course, users can also use BUSD to purchase whatever they think is going to be the next moon-shot NFT collectible. 

For the advanced trader, BUSD provides users with access to Margin Trading and Binance Futures. The stablecoin provides a versatile path to open positions on leverage. Finally, holders of BUSD can also take part in Binance Liquidity Farming to offer liquidity on projects through Binance or on a Pertukaran terdesentralisasi (DEX). When it comes to centralized and decentralized finance use cases, just take a look at this info-graph. 
‍How Do I Purchase and Withdraw BUSD?
There are a variety of options, but the simplest way is through a cryptocurrency exchange, like Binance, where users can purchase the desired amount of BUSD. Your KYC level will also determine the total daily withdrawal limit. A full detailed breakdown of the BUSD usecase can be found disini.

Ultimately, like any other crypto asset, doing your own research is imperative. As we have witnessed, even some of the largest pumping projects can nose dive, wiping out your investment. Do your homework, it's still the wild west out here. 
Sumber : bsc.news
‍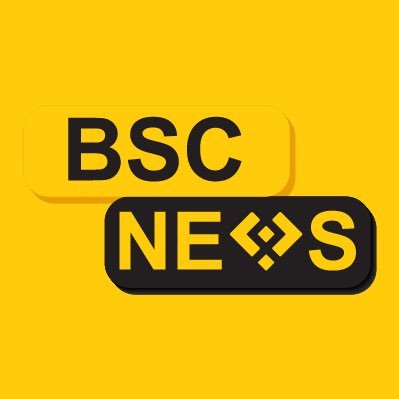 Didirikan pada tahun 2020, BSCNews adalah platform media terkemuka yang mencakup keuangan terdesentralisasi (DeFi) di Binance Smart Chain (BSC). Kami meliput berbagai berita blockchain yang berjangkauan luas terutama di sekitar sektor DeFi dari pasar crypto. BSCNews bertujuan untuk menginformasikan, mendidik, dan berbagi informasi dengan komunitas investasi global melalui situs web, media sosial, buletin, podcast, penelitian, dan live Ask Me Anything (AMA) milik kami. Konten kami menjangkau ratusan ribu investor global yang aktif di ruang BSC DeFi.
BSC NEWS adalah jaringan berita pribadi. Semua post yang diunggah oleh pengguna ini 100% milik bsc.news Semua hak dilindungi undang-undang untuk BSC News untuk informasi lebih lanjut tentang BSC News kontak BERITA BSC DISINI.