Horror Ape Club partners with 33 other NFT projects to host virtual duck races with NFT prizes.
Horror Ape Club "Duck Race" Giveaway
Horror Ape Club will host a series of virtual "duck races" where its members can win over 60 NFTs.  Scheduled for July 6 at 18:00 UTC,  the duck race event will take place ahead of the July 8 mint of the additional Horror Ape Club collection of 333 premium Horror Ape NFTs.

Horror Ape Club's Community Coordinator, Kuba JG, informed BSC News that the giveaway event was organized in gratitude to the members of the Horror Ape Club for the support they have lent to the project since its launch. 
"Due to our extensive network of befriended projects, we will be spending the evening by giving back to the community. Horror Ape Club would like to express their gratitude and thanks to all projects that have joined the give-back-to-community initiative," he said.
Kuba JG went on to list the other projects participating in the giveaway event.
"On top of Horror Ape Club, other projects participating in the event are ApeFam, Galgos Club, MetarRaffes, Main Street Money Monkeys, New Wizard Order, Nibblers, Non-Fungible Bananas, Non-Fungible Moonbirds, Moonwalkers DAO, OctoPets, PsyBulls, PsyBears, Retro Boyz Association, The Willy NFT, Trippy Trunkz, Little Ghosts, 2D Cryptobots, 3D Cryptobots, GooodFellas / Binions, Crypto Girlfriend, Josh the Flamingo, Crazy Joker Sweep Festival, Neural Pepe, Liquid Collectibles, HobosOnBSC, CryptoQuties, 3D Brave Tigers, G-Dogz, ExoPets, Haddies Bay Club, K(AI), Oddblox, and Pixelsweeper," he revealed.
On how the event will be conducted, Kuba told BSC News that the event would take place in the Horror Ape Club Telegram, and that in-person attendance would be required to claim victory.
‍
What is Horror Ape Club:
Horror Ape Club is a collection of 3,333 unique horror-inspired and themed Apes hosted on BNB Chain. Each NFT in the collection has its own life with 126 unique traits and colors.

The NFT project also has a companion project referred to as Project 333. This is a collection of 333 NFTS which the project deems to be a Premium NFT Collection.

For more information about Horror Ape Club, see these links:‍

Website | akun Twitter | Telegram | Medium | Discord
Sumber : bsc.news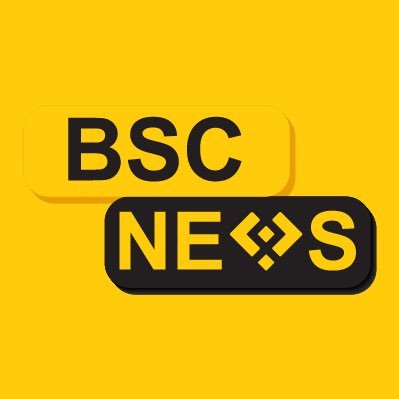 Didirikan pada tahun 2020, BSCNews adalah platform media terkemuka yang mencakup keuangan terdesentralisasi (DeFi) di Binance Smart Chain (BSC). Kami meliput berbagai berita blockchain yang berjangkauan luas terutama di sekitar sektor DeFi dari pasar crypto. BSCNews bertujuan untuk menginformasikan, mendidik, dan berbagi informasi dengan komunitas investasi global melalui situs web, media sosial, buletin, podcast, penelitian, dan live Ask Me Anything (AMA) milik kami. Konten kami menjangkau ratusan ribu investor global yang aktif di ruang BSC DeFi.
BSC NEWS adalah jaringan berita pribadi. Semua post yang diunggah oleh pengguna ini 100% milik bsc.news Semua hak dilindungi undang-undang untuk BSC News untuk informasi lebih lanjut tentang BSC News kontak BERITA BSC DISINI.