Various local and international startups promoted their projects and networked throughout the night.
Local Crypto Scenes
Good Game Society, a crypto gaming social club in the Philippines, hosted an event to connect the local crypto scene in the country. 

After organizing a successful first real life meetup with Filipino NFT game Anito Legends, Good Game Society hosted MEET-A-VERSE 2.0 on June 30. The event was attended by a number of local and international startups at the Empty Stomach Café and Bar Lounge in Bonifacio Global City in Manila. BSC News was a platinum partner for the event.
"The event was more successful than what we anticipated," Ivy Ruth Inogada, Chief of Staff of Good Games Society, told BSC News. "There were a lot of people who were able to network on that night. We are looking forward to creating more monthly events, which one day we are hoping that can lead to roadshows and conventions. Let's bring the Filipino pride in elevating the tech startups in the country. We are just thankful to our partners and sponsors for making it happen."
The event opened with speakers from companies like Haraya Technologies, Tetrix, Ampverse, Bitskwela, ICP Manila, and Harmony One. Diamond event partners Gosuswap, XT.Com, Splinterland, and Gladiator Dex were able to talk about their projects, and a panel including King Cosmos, Eli Rabadon, and Julius Mariano (prominent members of Good Game Society) took time to answer questions.

Crypto gaming, eSports, and blockchain networks were the focus of the first part of the event. After the program, a networking session began. 

Attendees were able to exchange pleasantries with VIP guests invited by Good Games Society. Among them were: Philippines-based eSports institutions Bren ESports and Gariath Concepts; local NFT marketplace Likha; telecommunication brands PT&T and China Mobile International; media and blockchain solutions providers The Round Table Solutions and Grind Sky Media; and NFT/metaverse creators Josh Breeds NFT and 8Chains.
Sumber : bsc.news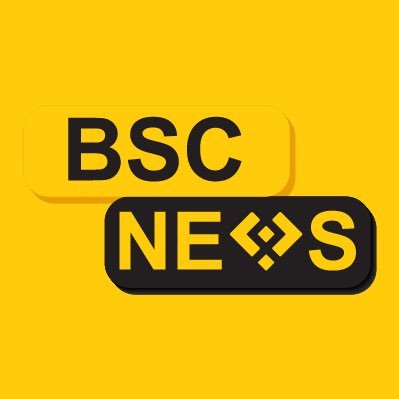 Didirikan pada tahun 2020, BSCNews adalah platform media terkemuka yang mencakup keuangan terdesentralisasi (DeFi) di Binance Smart Chain (BSC). Kami meliput berbagai berita blockchain yang berjangkauan luas terutama di sekitar sektor DeFi dari pasar crypto. BSCNews bertujuan untuk menginformasikan, mendidik, dan berbagi informasi dengan komunitas investasi global melalui situs web, media sosial, buletin, podcast, penelitian, dan live Ask Me Anything (AMA) milik kami. Konten kami menjangkau ratusan ribu investor global yang aktif di ruang BSC DeFi.
BSC NEWS adalah jaringan berita pribadi. Semua post yang diunggah oleh pengguna ini 100% milik bsc.news Semua hak dilindungi undang-undang untuk BSC News untuk informasi lebih lanjut tentang BSC News kontak BERITA BSC DISINI.