With access to your favorite sports teams, fan tokens were all the rage in 2021, and Binance is playing a big role for the industry in 2022.
Decentralized Access
Binance is providing sports fans with exclusive access to their favorite teams through Binance Fan Tokens (BFT). 

2021 was all about utility and adoption. BFTs grant holders access to special benefits to enhance fan experience. Users can purchase the tokens through the Binance Launchpad or spot trading. 
‍
BFTs Versus NFTs
Fan tokens are not NFTs as they are fungible tokens, but they do offer similar perks. They are utility-based where benefits include access to limited-edition NFTs and voting on certain club decisions (think jersey designs, etc.). The value is derived from the level of access to the team rather than the token price.
How to Buy Binance Fan Tokens
After opening your Binance trading account, users can head on over to the Binance Fan Token Platform. From there you have three options: 
Join the BFT Launchpad to access to the latest drops;

Buy pre-existing BFT on the Spot Market;

Purchase crypto assets through peer-to-peer markets and convert tokens. 
For more information on how to use the BFT Launchpad, Binance Academy has a guide disini. 
‍
Real Value?
While utility is the key, the perks are not always enticing enough to mitigate the costs. Some tokens seem to immediately lose value after launch, making the perks the only value the tokens have. 

Fan tokens are quite speculative and the loss in value can outweigh the perks. Do your research to make sure fan tokens are right for you. 
‍
What is Binance:
Binance positions itself as the world's leading blockchain ecosystem and crypto-asset infrastructure provider with a financial product suite that includes the largest digital asset exchange by volume. The Binance platform aims to increase the freedom of money for users and features a comprehensive portfolio of crypto-asset products and offerings, including trading and finance, education, data and research, social good, investment and incubation, decentralization, and infrastructure solutions.
‍
Where to find Binance:

‍Website | akun Twitter | Discord | Telegram |
Sumber : bsc.news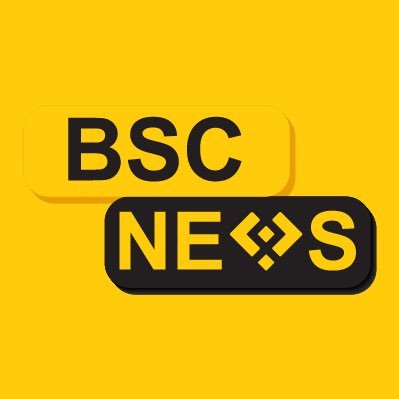 Didirikan pada tahun 2020, BSCNews adalah platform media terkemuka yang mencakup keuangan terdesentralisasi (DeFi) di Binance Smart Chain (BSC). Kami meliput berbagai berita blockchain yang berjangkauan luas terutama di sekitar sektor DeFi dari pasar crypto. BSCNews bertujuan untuk menginformasikan, mendidik, dan berbagi informasi dengan komunitas investasi global melalui situs web, media sosial, buletin, podcast, penelitian, dan live Ask Me Anything (AMA) milik kami. Konten kami menjangkau ratusan ribu investor global yang aktif di ruang BSC DeFi.
BSC NEWS adalah jaringan berita pribadi. Semua post yang diunggah oleh pengguna ini 100% milik bsc.news Semua hak dilindungi undang-undang untuk BSC News untuk informasi lebih lanjut tentang BSC News kontak BERITA BSC DISINI.