The sum and names involved suggest there is a lot of belief surrounding the growth of Flow's ecosystem, and Dapper Labs certainly believes in the potential of the chain. 
Blockchain Ecosystem Significant Support
Flow Blockchain has made what they describe as the biggest joint commitment made to any blockchain ecosystem. Though that claim can be disputed, what can't be disputed is the significance of the sum in question. 

The $725 million fundraise was announced on May 16 on Flow's website and will see heavyweight venture capital participants like Andreessen Horowitz, Coatue, CoinFund, Spartan, and Cadenza, among a lengthy list. The industry-leading firms have put their weight behind the blockchain and its ability to give rise to platforms that will invite more users to the ecosystem. 
"With a focus on enabling more distributed and equitable Web3 opportunities, the Ecosystem Fund will support existing and future developers in building applications on the Flow blockchain through investments, FLOW token grants, and in-kind support. Available to developers around the globe, the Fund will focus on support for gaming, infrastructure, decentralized finance, content, and creators," the up-and-coming blockchain asserted on their website.
‍
Ecosystem Support Programmes
Dapper Studio Ecosystem Fund
The blockchain has explained that the $10 million Dapper Studio Ecosystem Program aims to help stimulate growth and support prospective builders in the industry. They want to create previously unseen experiences for Web3 users focused on gaming and socializing. They will be looking to explore new ways for Dapper sports NFT holders (NBA Top Shot, NFL ALL DAY, UFC Strike) to use their relevant NFTs.

Apply for Studio funding disini.
Developer Grants
Flow acknowledges that its success is largely dependent on an active and determined community of builders that can help propel the chain through enhancing building processes. Therefore, they are looking to ensure that builders can sustain their commitment. This will be done through $FLOW grants for these contributions: open-source maintenance, developer services, product bounties, and educational material.

Grant applications can be made disini.
Dapper Labs Ecosystem Investment
Dapper Labs has outlined its intention to invest in the best teams on the Flow ecosystem and the broader Web3 space. After initially announcing their investment plans in March of 2021, the team has invested in over 120 companies. These investments have taken place alongside some of the heavyweight venture capital firms involved in the Flow Blockchain ecosystem fundraising. 

Ecosystem investments can be made disini. 
Fundraising Support
Outside of the investment from Dapper Labs, platforms on the Flow ecosystem have already managed to raise more than $3.5 billion from some of the most respected investors in the world. Flow intends to support projects in the ecosystem with fundraising to help ensure they are a mainstay in Web3. The support detailed by the chain will include outreach to over 500 venture capital firms in their network, materials workshopping, fundraising process management, and general fundraising strategy. 

The blockchains' plans certainly have brought some excitement to the space, and the names involved in the ecosystem's investments suggest a great deal of belief behind the builders. Web3Wire will be keeping close tabs on the progress of the Flow blockchain. 
‍
What is Flow:
Flow is a fast, decentralized, and developer-friendly blockchain designed as the foundation for a new generation of games, apps, and the digital assets that power them. It is based on a unique, multi-role architecture and designed to scale without sharding, allowing for massive improvements in speed and throughput while preserving a developer-friendly, ACID-compliant environment. 

Flow empowers developers to build thriving crypto-enabled businesses. Applications on Flow can keep consumers in control of their own data, create new kinds of digital assets tradable on open markets accessible from anywhere in the world, and build open economies owned by the users that help make them valuable.

Where to find Flow:‍

Website | akun Twitter | Docs | Discord |  
Sumber : bsc.news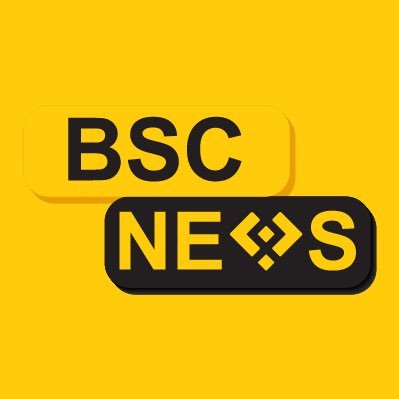 Didirikan pada tahun 2020, BSCNews adalah platform media terkemuka yang mencakup keuangan terdesentralisasi (DeFi) di Binance Smart Chain (BSC). Kami meliput berbagai berita blockchain yang berjangkauan luas terutama di sekitar sektor DeFi dari pasar crypto. BSCNews bertujuan untuk menginformasikan, mendidik, dan berbagi informasi dengan komunitas investasi global melalui situs web, media sosial, buletin, podcast, penelitian, dan live Ask Me Anything (AMA) milik kami. Konten kami menjangkau ratusan ribu investor global yang aktif di ruang BSC DeFi.
BSC NEWS adalah jaringan berita pribadi. Semua post yang diunggah oleh pengguna ini 100% milik bsc.news Semua hak dilindungi undang-undang untuk BSC News untuk informasi lebih lanjut tentang BSC News kontak BERITA BSC DISINI.