The project is preparing to consolidate the exceptional following it has attained through solidifying its ecosystem. 
Floki Offers an Insight
CO-Founder caught up with Floki Inu as the project develops its ecosystem and builds on the eye-catching kemitraan it has established in recent months. 

Core contributor 'B, The Viking' sat with CO-Founder and helped shed light on the project's future plans. In what was an honest and hopeful exchange, B explained that the project had no intention of shying away from its 'memecoin' moniker. Instead, they would build on this platform that has already seen them gain a following of over 300,000 on akun Twitter. With so many teams trying to shed the tag, Floki instead focuses on more important matters like building out their ecosystem. B elaborated on the project's initial marketing efforts before delving into the ecosystem. 
"We currently have around 400k holders. In terms of mainstream reach, there are the grassroots marketing campaigns we have, with adverts in Europe's business capital and significant partnerships with teams in different sports. These partnerships are ones that last, giving us long-term exposure. When we combine the viewership behind the projects that we've partnered with, be it from F1 or football, there is an audience of around 3 billion," B explained.
That staggering figure of people the project will reach is just part of the reason Floki has enjoyed its unprecedented growth. There are also organic routes that have been effective in the project's growth. 
"We have a dedicated audience of Vikings telling their friends and their family about us. We have, for a larger extent, been focused on our community while we develop utility, which is when true adoption will happen."
We are already beginning to see the kind of utility the team refers to when we consider the progress of the team's GameFi Elemon offering, Valhalla. While still in development with a dedicated team behind it, users are invited to try out the product in its current guise and formulate their own opinions on it. There is plenty to admire with its ease of access, navigable world, and retro graphics. 
"Users are able to access the game we are producing already and can see the important progress we are making. The game itself is innovative and utilizes upgradeable NFTs and play-to-earn mechanics which allow users to earn," B stated, with a video of the offering he is referring to below. "Our aim with this game is to provide a sustainable way for users to generate income through the blockchain. So far, the feedback we've gotten regarding the initial version of the game has been really encouraging. We have a team of over 20 building the game in the Netherlands."
‍
Educational Efforts by Floki Inu
The project's ambitions extend far beyond the metaverse yang akan datang game they are constructing, B was keen to stress that the team is also intent on its educational efforts with the construction of Floki University. This part of the ecosystem will be led by Amanda Kavner, Ph.D., whose research is largely interested in the application of new technologies and education. Kavner's expertise will be essential for what Floki has in store. 
"We understand the value of online education. This is an industry with volatile events and unprecedented market movements. We've seen one of the most steadfast crypto projects fall apart in the past week. This underlines the fact that education is critical," B underlined. Through Floki University, we hone in on investment strategies that will help users in their crypto experience. There are principles that come with a crypto education that will be important. Technical aspects like DeFi that users need to get to grips with before using the product."
With the expected growth of crypto in the coming years, which B alluded to, there is a responsibility the team feels toward equipping people with the means to navigate the space. B delved further into these ideas as the team continues to develop the way in which they will look to have an educational impact. 
"What we identified at Floki is the unprecedented growth that is coming to crypto, and as people come in and lack fundamentally strong resources to understand the industry, we hope our educational program will equip these people with the means to navigate the space" B explained.
And indeed, it is clear to see the overlaps between the project's ecosystem pillars, with education having an impact on users' ability to indulge in GameFi, DeFi, and the upcoming marketplace. The team has been clear that their extensive marketing campaign has led to where they find themselves today, innovating and building. With plans for partnerships with Chainlink, it seems like more partnerships will be coming that aren't just in the interest of marketing. 

For users, there was also something hush-hush to keep an eye on. There has certainly been a rumor of 'Project L' for weeks, and people are still guessing what it may be. B was tight-lipped at the time but did say there would be much more to look forward to. CO-Founder will be in close contact with Floki Inu as the project develops its ecosystem after already establishing a dedicated following. 
‍
What is Floki Inu:
Floki Inu began with a tweet from Elon Musk. When the billionaire announced he would name his Shiba Inu puppy Floki, it created a deluge of 'Floki' dogcoins. The most successful of these has been Floki Inu. Floki Inu is currently the third most popular meme token on the market behind Dogecoin and Shiba Inu. It is backed by a community of committed enthusiasts and a strong marketing campaign.

Where to find Floki Inu:

Website | akun Twitter | Telegram | Discord |
Sumber : bsc.news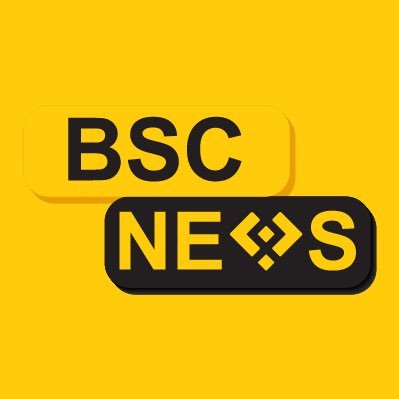 Didirikan pada tahun 2020, BSCNews adalah platform media terkemuka yang mencakup keuangan terdesentralisasi (DeFi) di Binance Smart Chain (BSC). Kami meliput berbagai berita blockchain yang berjangkauan luas terutama di sekitar sektor DeFi dari pasar crypto. BSCNews bertujuan untuk menginformasikan, mendidik, dan berbagi informasi dengan komunitas investasi global melalui situs web, media sosial, buletin, podcast, penelitian, dan live Ask Me Anything (AMA) milik kami. Konten kami menjangkau ratusan ribu investor global yang aktif di ruang BSC DeFi.
BSC NEWS adalah jaringan berita pribadi. Semua post yang diunggah oleh pengguna ini 100% milik bsc.news Semua hak dilindungi undang-undang untuk BSC News untuk informasi lebih lanjut tentang BSC News kontak BERITA BSC DISINI.