The future looks bright for the network backed by Crypto.com and the vision is strong.
‍
Cronos Network Explains New Multichain Era
The CRONOS NEWS team crashed onto the scene with its first Twitter Spaces AMA, Tuesday, January 11 at 02:00 UTC. Featuring key members of both the Cronos Chain and Particle B, the inaugural AMA session from Cronos News was informative for both new and veteran users.

Opening with questions that introduced users to the birth of Cronos Chain and the connection to Crypto.com, hosts Greg, Goon Trades, and Sergio hyped the panel and listeners to what makes Cronos Chain exciting. In attendance, we had Ella Qiang resmi dan Jay Lin from Particle B, and Leslie Cheung, Head of Chain Development Relations and Researcher at Crypto.com
"Some of the upsides to the Cronos network is that there is a very low barrier for users to join," said Ella Qiang, VP of Ecosystem & Partnerships for Particle B. "Cronos is interoperable between different chains and has EVM compatibility making Dapp compatibility much easier."
Both the Ethereum Virtual Machine (EVM) compatibility and the connection with Crypto.com have been crucial in kickstarting the growth of Cronos network. The work with Crypto.com has helped onboard millions of users where the total daily volume has begun to surpass Coinbase. The EVM interoperability opens Cronos to work with the myriad of other networks and decentralized applications (Dapps) fit with EVM code.
"What really makes Cronos special is that Cronos comes with IBC [Inter-Blockchain Compatibility] to communicate with other chains, like Cosmos," Qiang added.
In mid-December, Cronos announced IBC linkage with the Cosmos chain with EVM compatibility, ushering in a multichain era for the network. Cronos is at the intersection of two major blockchain technologies.
"We're just scratching the surface with tokens and IBC. We're going to be able to grow this more. It can define data, different interactions between Dapps and blockchains, Qiang explained. "This would unlock a new paradigm of how Dapps interact. This is kind of the vision we are working towards."
Particle B Excited for Cronos
The conversation was not all centered around the bullish sentiments toward the Cronos Network. With Particle B members on hand, they were able to explain their role and participation in the scaling of Cronos. 
"Our vision for 2022 is to go deeper into DeFi [Decentralized Finance], and bring more complex DeFi protocols like structured products," explained Jay Lin, Strategy and Partnerships at Particle B.
Particle B is a blockchain accelerator aiming to lead the development of the Cronos ecosystem, focused on DeFi, NFTs, Gamefi, and Metaverse projects. The team recognizes the huge upside to many of these opportunities but appears not wanting to stretch itself too thin. 
"A second verticle is to expand into gaming. We are very bullish on gaming in the coming year and we believe gaming will bring the next big traction of users into crypto and we want to be there," Lin added.
Be sure to look out for more news and information coming from Cronos News. For now, check out our daily infographics on akun Twitter. 
Sumber : bsc.news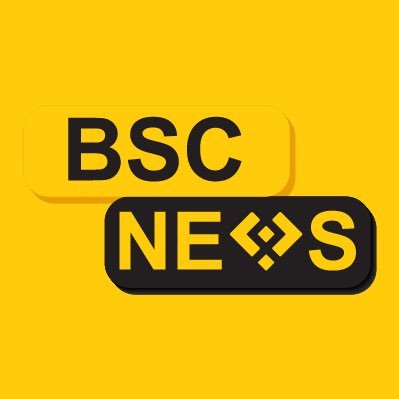 Didirikan pada tahun 2020, BSCNews adalah platform media terkemuka yang mencakup keuangan terdesentralisasi (DeFi) di Binance Smart Chain (BSC). Kami meliput berbagai berita blockchain yang berjangkauan luas terutama di sekitar sektor DeFi dari pasar crypto. BSCNews bertujuan untuk menginformasikan, mendidik, dan berbagi informasi dengan komunitas investasi global melalui situs web, media sosial, buletin, podcast, penelitian, dan live Ask Me Anything (AMA) milik kami. Konten kami menjangkau ratusan ribu investor global yang aktif di ruang BSC DeFi.
BSC NEWS adalah jaringan berita pribadi. Semua post yang diunggah oleh pengguna ini 100% milik bsc.news Semua hak dilindungi undang-undang untuk BSC News untuk informasi lebih lanjut tentang BSC News kontak BERITA BSC DISINI.